On Monday, December 19th, Sum'mo Tea Cafe (previously branded Sum'mo Tea and Things) resumed operations under a limited menu at their new storefront location. This "soft-open," as it is called, is being used to acquaint customers with the new space and location until the grand re-opening on January 1, 2023.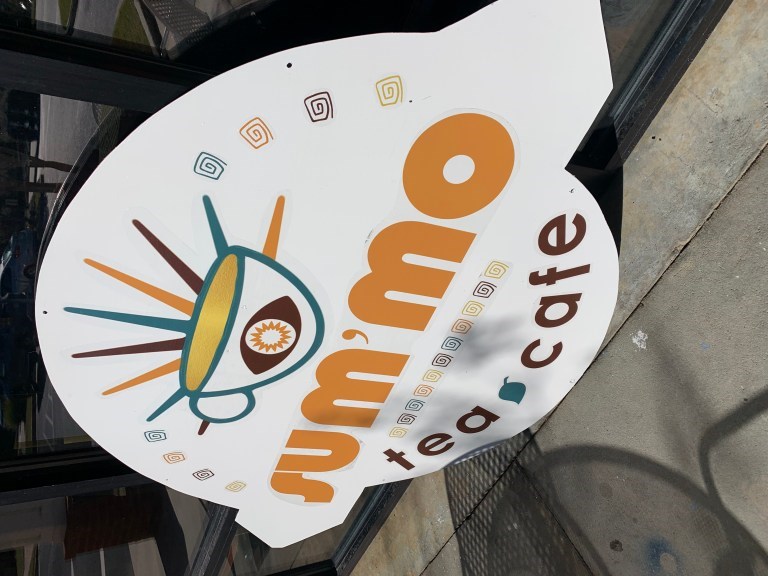 Sum'mo Tea Cafe's relocated from Savannah Avenue to their new location in the Woodland Shopping Center at 721 S. Main Street, Suite 8 in Statesboro. Their current store hours are 8am-6pm during this "soft-open" period. The limited-menu options available include their signature teas, lemonades, lattes, and hot chocolate.

Even though their new space is larger in size, and includes a drive thru, shop owners Alivia and Jermaille Lloyd were still able to retain their signature cozy atmosphere.
Upon entering the space, you will find two-top tables lining the walls, while various local artwork is displayed overhead. The warm lighting in the space is reminiscent of the familiar ambiance that filled their previous location on Savannah Avenue. Additionally, Sum'mo has chosen to add a gold highlight to its brand logo and emblem, seemingly making it the signature color of the brand moving forward.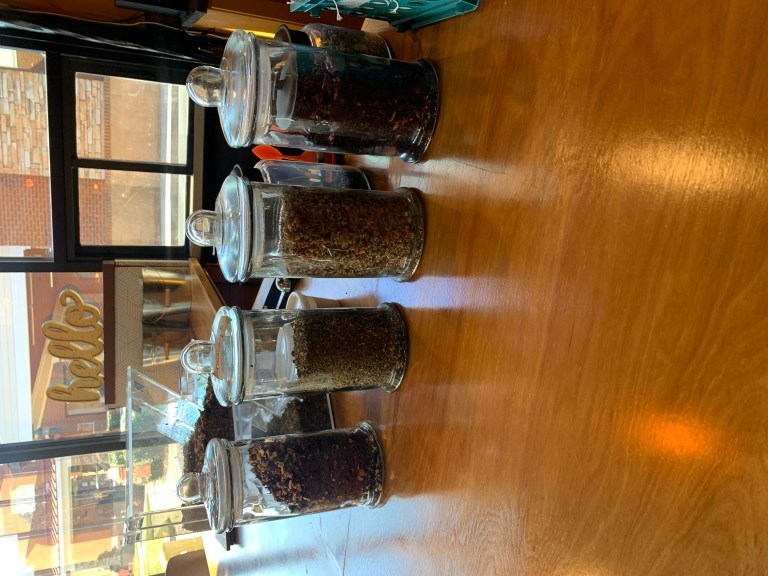 New additions to the space include a mounted wall, which houses their loose-leaf tea blends and other local delights. Some blends include their Chai Tea Blend and the Hibiscus Zest Blend. Additionally, some of the local delights include OatPop! oatmeal products and St. Lucian Sea Moss Company's raw sea moss offerings. Finally, the customer counter is a prominent fixture in the space. It is nestled around the tea station and is sure to become a pillar in the space. Undoubtedly, it promotes the welcoming atmosphere which patrons have come to love about the Sum'mo Tea brand.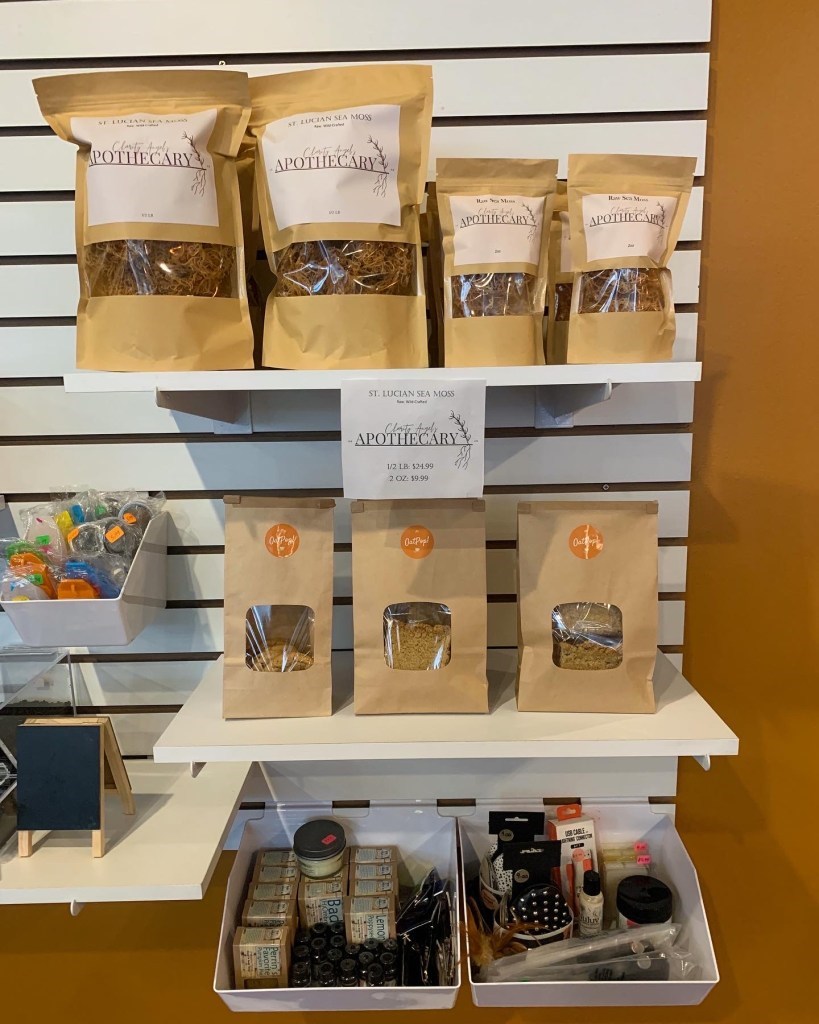 Sum'mo Tea Cafe has come a long way since their first shop location, which was opened back in January 2021.

Their store operations were previously run out of a quaint, cozy brick house located on Savannah Avenue. However, the Lloyds could not deny the business growth that they wanted to experience moving forward.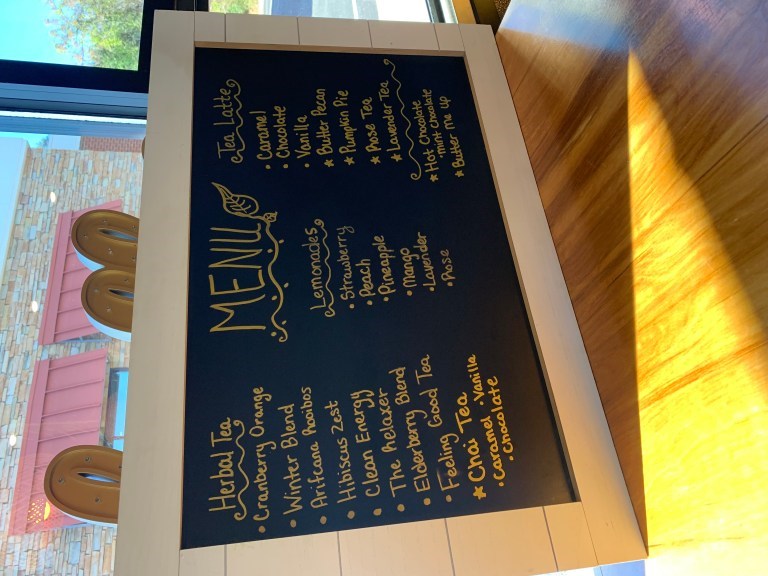 "We outgrew the old space and needed to expand not only our square footage, but our menu options as well," Alivia said. "Moving forward, we plan to add several new menu options onto our main menu. Among them will include a hot bar, which will offer breakfast and lunch options to our customers."
Sum'mo's regular menu includes a selection of vegetarian options that pair well with their drinks.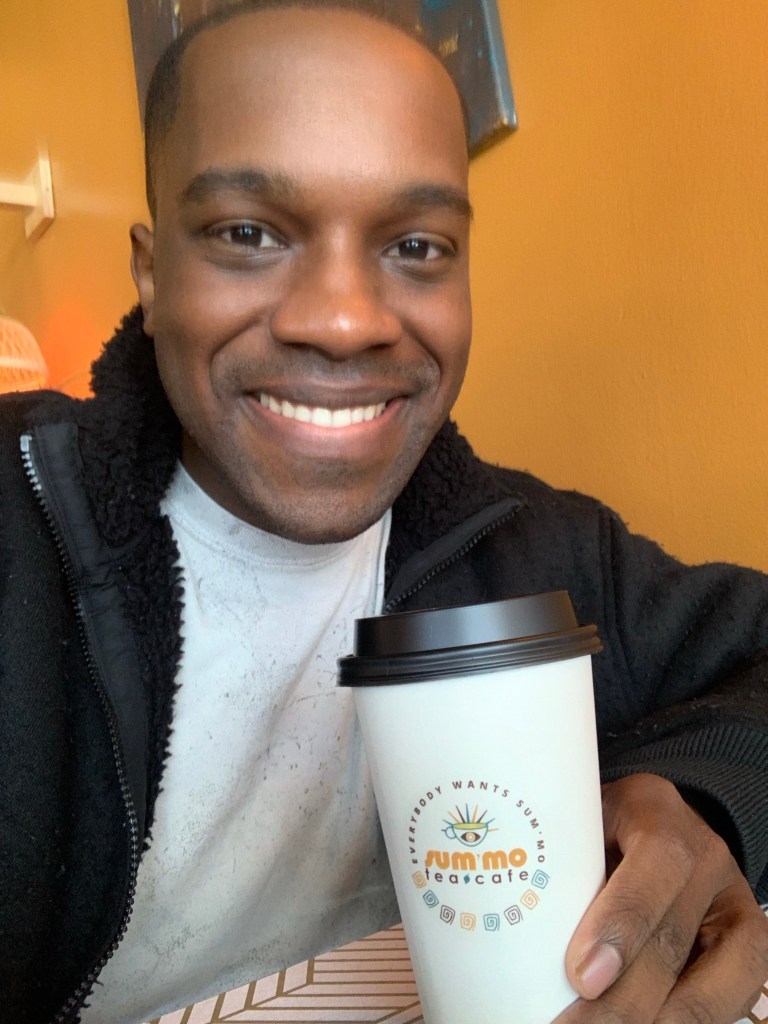 Sum'mo's enthusiasm to resume their store operations was primarily driven by their desire to connect with their regular customer base. So much so, that they specifically chose their re-open date around the start of the Christmas holidays so that they could host various holiday events.
Among these holiday events include an "Ugly Sweater Karaoke" event on Wednesday December 21 from 8pm-11pm. Additionally, Sum'mo will be hosting a "NYE Celebration Grand Re-Opening" event on Saturday, December 31, from 9pm-1am.
Jermaille and Alivia would like to thank their family, friends, and loyal customer base for the support showed to their business thus far.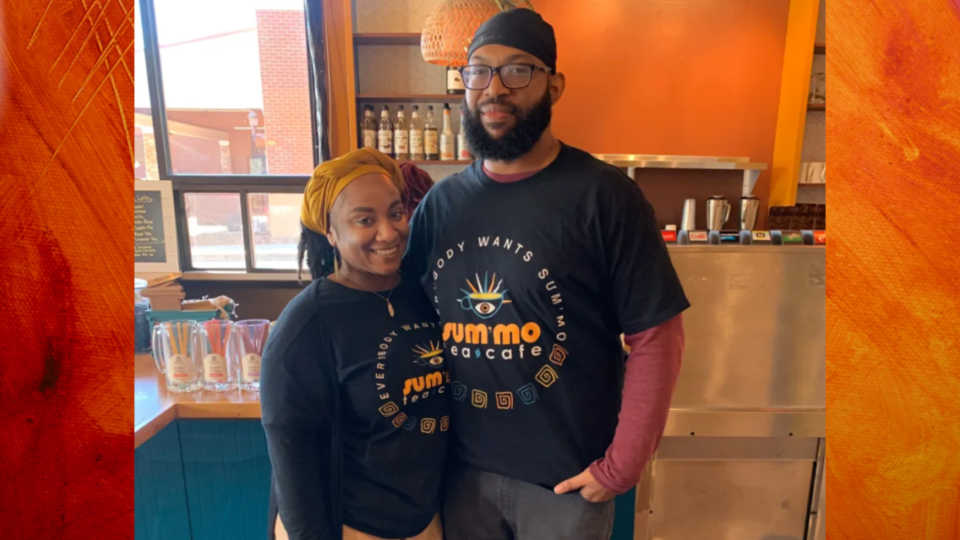 We would like to say thank you to everyone for their patience with us throughout this entire process. It was unfortunate that we had to push back our open date unexpectedly. However, we are excited to re-open our new store location to resume our regular operations!

Jermaille & Alivia Lloyd
For more information on Sum'mo Tea Cafe, please visit their website or call (912) 388-1511.