As of the Wednesday, September 28, 2022 NHC 5AM advisory category 4 Hurricane Ian has winds of 140 mph and is tracking to the NNE at 10 mph. 
The impact on Florida will be devastating as it is projected to slow down after it makes landfall somewhere between Sarasota and Fort Meyers.  
After Ian crosses Florida it is expected to go into the Atlantic and not strengthen before making landfall somewhere on the Georgia South Carolina Coast as a tropical storm.
Bulloch County Impact
Under the current forecast we can expect potential wind gusts between 35 and 65 mph and rain between 4-6 inches depending on your location.  As the diagram shows below, we can expect the winds to pick up later today and tonight continuing through Saturday. 
Stay safe and informed on Ian.
NHC Live Hurricane Ian Updates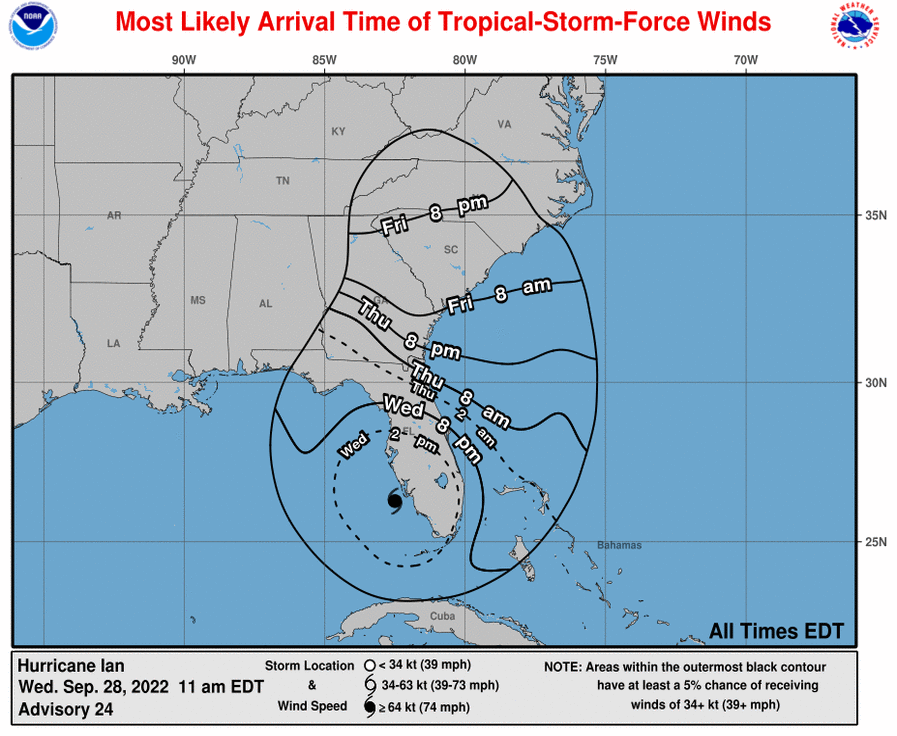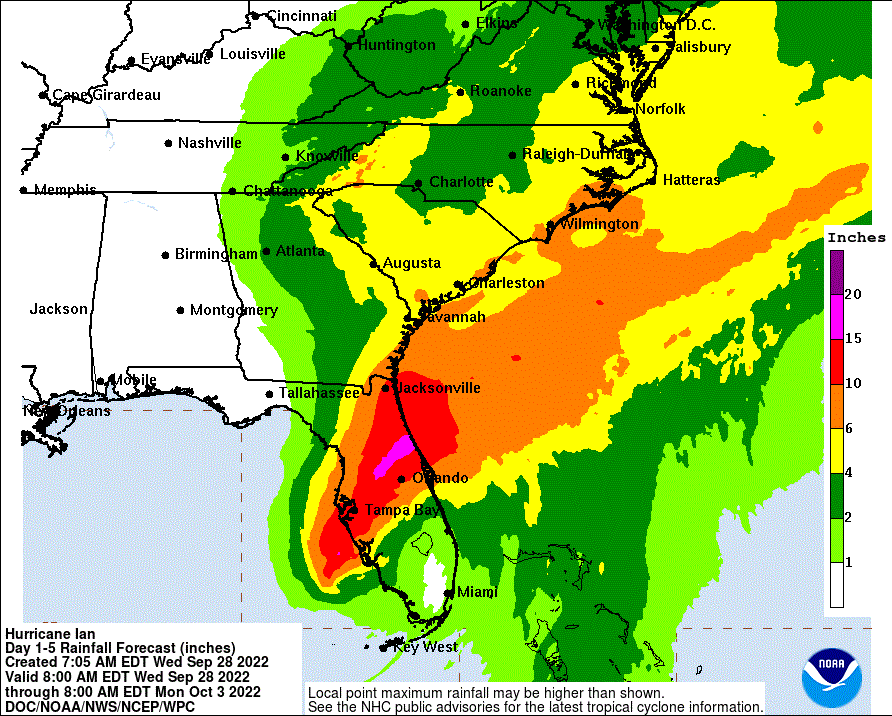 Have family and Friends Follow and Subscribe to Grice Connect Now
Now is the time to be thinking about your Hurricane preparation plans which include liking and following Grice Connect on Facebook and subscribing to Grice Connect daily emails so you can keep up with how this storm could impact Statesboro and Bulloch County. Please also share with family and friends so they can keep updated with the storm as well.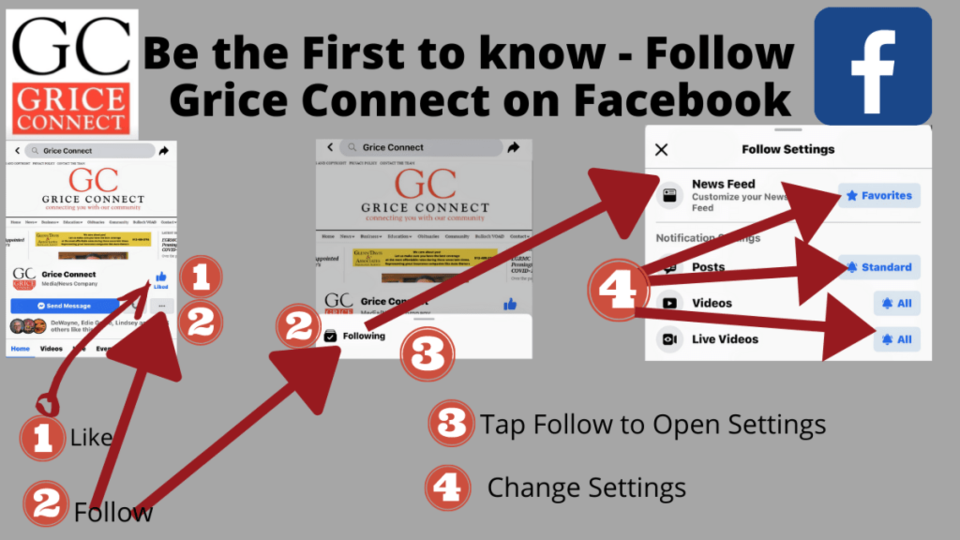 For more hyper-local Statesboro, Georgia Southern, and Bulloch County news and events delivered directly to your inbox every day, subscribe to Grice Connect's Bulloch Daily email by clicking here. Totally FREE and ALL LOCAL! Unsubscribe at anytime.