The 5 AM NHC advisory on Thursday, September 29, 2022, has Ian still located over land in Florida and as expected it has been downgraded to a tropical storm with winds gusts at 65 mph. 
It is moving NE at 8 mph. The current path and timing indicate it will move into the Atlantic today and tracking NNW over the next 24 hours.  Hopefully, it will remain just a Tropical Storm before making landfall on the South Caroling coast Friday afternoon. 
Bulloch County Impact
We remain under a tropical storm watch in Bulloch County and while the projected path has shifted a little more east, we should still stay prepared for the possibility of winds gusts of tropical storm force strength and rain between 2-4 inches. 
Bulloch citizens near and around the Portal area of the county might only see 1-2 inches of rain.
S: Tropical Storm – wind speed between 39 MPH and 73 MPH
Stay safe and keep informed.  
Statesboro-Bulloch Airport Wind Speeds
Winds picked up overnight across Bulloch County. The Statesboro-Bulloch Airport reported sustained winds at 11 mph overnight and gusts over 20 mph. The NWS Charleston is predicting sustained winds to increase to over 20 mph with gusts approaching 40 mph throughout the day on Thursday.
Public Safety Response Overnight
Statesboro and Bulloch County public safety agencies are beginning to respond to reports of trees down. Statesboro Fire Department and Georgia Forestry responded to a woods fire off of Miller Street Extension around 4 AM.
Power Outages
As of 6:30 am on Thursday there are NO reported power outages in Bulloch County.
Florida Impacts
It is still too early to tell how extensive the impacts in Florida are. As of 6:30 AM there are 2.5 million Floridians without power. Ian came ashore as a massive 150 mph hurricane. Storm surge has been reported to be as high as 12 feet engulfing homes and cars along the coast and trapping some people in their homes.
How Best to Help Florida
The most important thing to focus on is you and your family's safety over the next 48 hours. Once the storm has passed our area and we are clear none of our friends or neighbors need help or assistance we as a community can shift our focus on others who need help.
26 states have already offered help and FEMA has staged millions of meals and water to deploy to the worst hit areas as soon as the storm subsides. The best way to help immediate is to contribute financially to one of the many agencies who will be responding to help. This will be a very long recovery effort in helping them rebuild and there will be many opportunities to help.
DO NOT SELF DEPLOY TO FLORIDA OR START COLLECTING ITEMS TO SEND TO FLORIDA
Bulloch County VOAD has been monitoring and preparing to address the immediate needs in Bulloch County. They also have a team who have already joined briefings on preparations to assist Florida.
Florida officials have been very clear on these briefing calls in asking the public not to self deploy to Florida and they do not want random supplies shipped to communities have been devastated. A large influx of used clothes, water and other items that philanthropic citizens assume is needed creates a secondary disaster in managing all of these incoming supplies.
The best way to help is to support major national charities financially who are responding like Red Cross, Salvation Army and many others who are trained and prepared to respond to meet individual needs in times of disaster.
Florida officials will work to rapidly get a list of needs distributed publicly as material needs arise.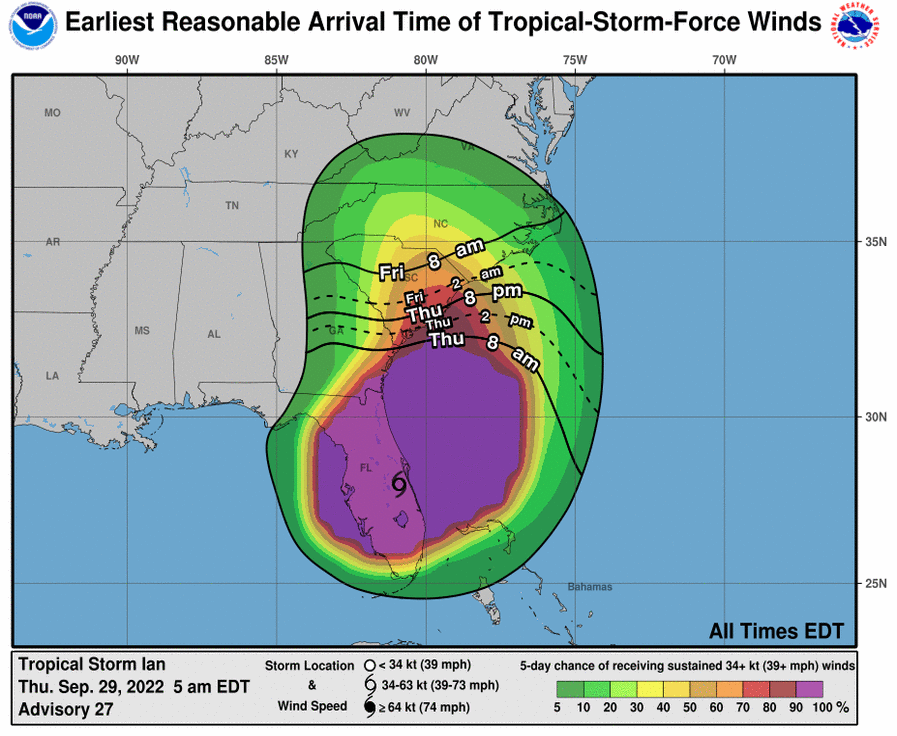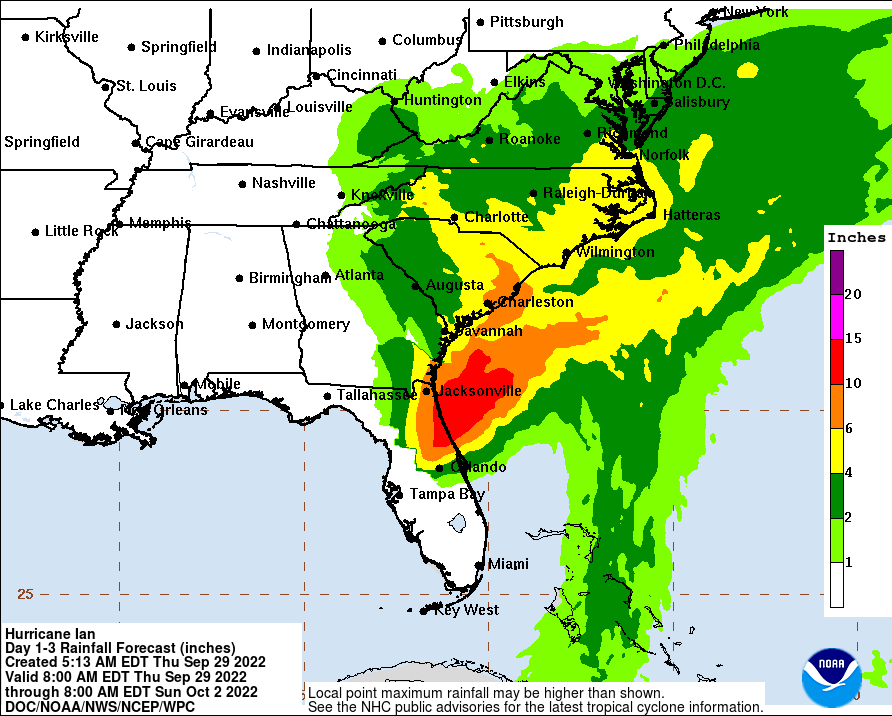 NHC Live Hurricane Ian Updates
Full list of Closings|Cancellations |Reschedules
Click here for list of closings.
Click Here to go to Grice Connect's HURRICANE WATCH to get updated on all Bulloch County and Statesboro Hurricane IAN information.
Have family and Friends Follow and Subscribe to Grice Connect Now
Now is the time to be thinking about your Hurricane preparation plans which include liking and following Grice Connect on Facebook and subscribing to Grice Connect daily emails so you can keep up with how this storm could impact Statesboro and Bulloch County. Please also share with family and friends so they can keep updated with the storm as well.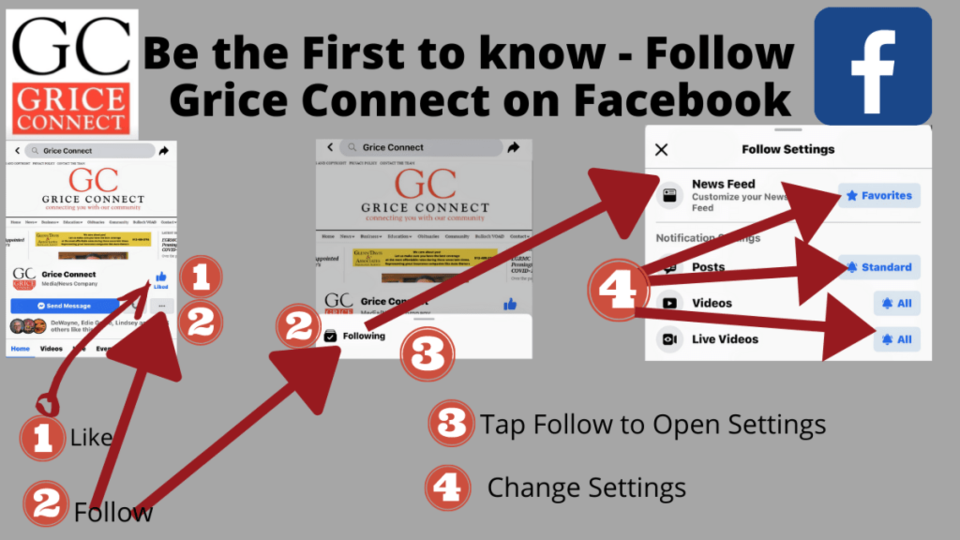 For more hyper-local Statesboro, Georgia Southern, and Bulloch County news and events delivered directly to your inbox every day, subscribe to Grice Connect's Bulloch Daily email by clicking here. Totally FREE and ALL LOCAL! Unsubscribe at anytime.