Thousands without power in Bulloch County.
Thousands of Bulloch County residents are waking up to down trees and no power this morning. As of 8AM local power companies are reporting 9,047 customers without power in Bulloch County.
Georgia Power Company (GPC) reported 2,537 customers in Bulloch County without power and 183,207 statewide GPC customers without power.
Excelsior Membership Cooperative (EMC) were reporting 6,518 customers in Bulloch County without power and 12,074 customers without power in the eight counties they serve.
Bulloch County remains under a Tropical Storm Warning until 4:15 PM today.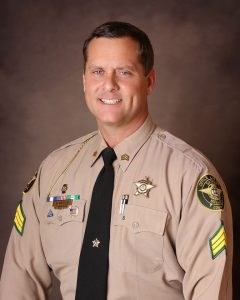 "If you must drive this morning please be vigilant. We are finding very low hanging power lines this morning as we assess damages. Again we are asking that if you do not have to travel please stay put and give us time to deal with these hazards," Sheriff Noel Brown stated via social media this morning.
The Sheriff's office said no major damages were reported overnight. They are experiencing trees down which is causing power outages throughout the county. Extra Deputies were called out this morning to begin assessing damages that may not have been reported.
By staying off the roadways this morning will assist in faster clean up and restoration of power.