On November 1, 2022 Memorial Health Credit Union (MHCU) in Savannah became part of the CORE Credit Union family. Memorial Health had $24 million in assets and over 2,700 members. The combined credit union now has $150 million in assets, a membership base of over 15,000 and 46 employees. MHCU will continue to operate under the MHCU brand as a branch of CORE.
MHCU is a 51-year-old not-for-profit financial cooperative established in 1972. Don Hill, who served as CEO of MHCU, will remain on board as the V.P. of Business Development for the Savannah market. He will be joined by the same friendly faces all of their members have developed relationships with.
Through the years MHCU has also merged with several area credit unions and now includes these former entities as part of the MHCU family: Savannah Seaboard, Health Employees, and Coastal Georgia Credit Union.
CORE Credit Union is headquartered in Statesboro, Georgia. In 2018, CORE entered the Savannah market when it completed a merger with Savannah Federal Credit Union, the second oldest credit union in Georgia. This merger with Memorial Health expands CORE's footprint in the Savannah market with two branches. They now have five total branches including the two in Savannah, two in Statesboro and one in Brooklet.
"The MHCU Board of Directors knew the time was right to partner with a larger credit union and began looking for partners. I had been following CORE's growth since their CEO Bob Clampett took over seven years ago," said Don Hill. "I got to know Bob personally and really liked his leadership style. What he has done with CORE is very impressive. Through our relationship it become obvious that joining the CORE family was the best fit for our members and team."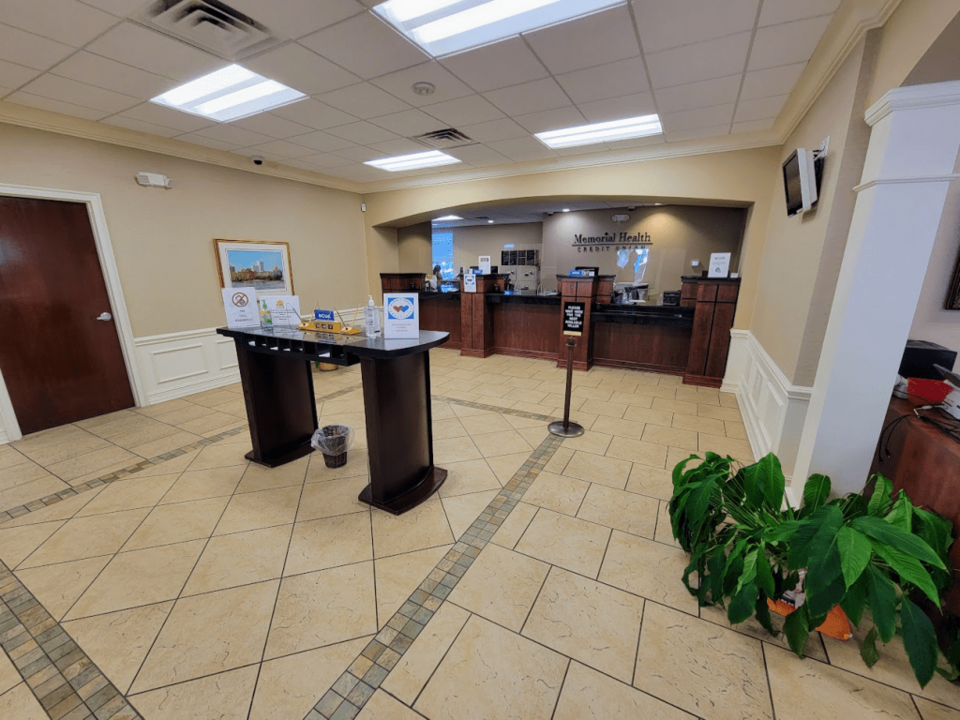 Hill stressed how important it was to partner with a credit union like CORE that shared their member first mission and that understood the Savannah market. A partner that will enhance the member experience through increased technology like deposit taking ATM's, enhanced mobile app experience and Apple Wallet options.
CORE also has an in-house mortgage department and a shared branch network which will expand branch access to 40,000 branches throughout the country. In fact, there are at least 12 shared branches in the Savannah market.
Over the next few months the two financial instructions will be working through a system conversion. This should be completed by early June. Once completed many of the member enhancements will begin to be introduced.
"Becoming part of the CORE family allows MHCU to become part of a very healthy institution going forward and allows our members to have more and better services," said Don Hill. "This allows MHCU to be around for a long time. Without this opportunity, a lot of smaller credit unions will not survive."
Hill expressed his excitement about the possibilities of this new partnership and looks forward for what the future brings. He is also looking forward to having the time and resources in place that will allow him to reconnect with select employee groups and focus on expanding those groups.
Benefits of becoming a credit union member
Financial Cooperative provides lower loan rates, higher deposit rates and their members are the owners. For employers, credit unions provide a free employee benefit to their employees. On popular benefit are the financial wellness focus of credit unions. At a credit union you're not a customer; you're an owner, so you are treated like an owner getting better member service.
You do not have to be an employee of Memorial Health to become a member. In fact, anyone who lives in Chatham, Effingham, Bryan or Bulloch Counties can become a member of the CORE family of credit unions.