If you're on social media, then you're likely familiar with Adam Tsang. He's a local entrepreneur who has his hands in multiple ventures around town -- The Saucy Shrimp, Soyumi Asian Kitchen, Two Fly Guys Media, PEP Public Relations (Peppr), and the Whiskey Grail. Just to name a few. Whew. And he documents much of it on his Instagram, TikTok, and podcast.
But what you may not know is that Tsang got his entrepreneurial spirit and tireless drive from his parents, Charles Tsang and Jean Hsu, who owned the popular Peking Restaurant in Statesboro back in the day. (The family still owns the building, and Adam and his business partners have something else up their sleeves for that spot. Stay tuned.)
The Tsang story is one of tenacity and passion; and above all else, a love for food and family.
Peking Chinese Restaurant
When Charles and Jean moved here to make a better life for their children, Adam and Amy, the language barrier made breaking into certain industries a challenge. But Charles had been a chef in Taiwan, so food was something he already knew. As Adam explained, this allowed him to be an authority on that element of his culture, despite the challenges of assimilation.
The original Peking Restaurant opened in the late 1980s in a rental space inside the former Howard Johnson building on North Main Street, and the Tsangs later developed the desire to build a business home of their own.
As Adam tells it, the family worked through the language barrier with local contractor James Pearce. And while he may never have fully understood what Charles was asking for, he made it happen.
"He helped build out dad's vision, and that speaks to James's patience and to the community of Statesboro," Adam said.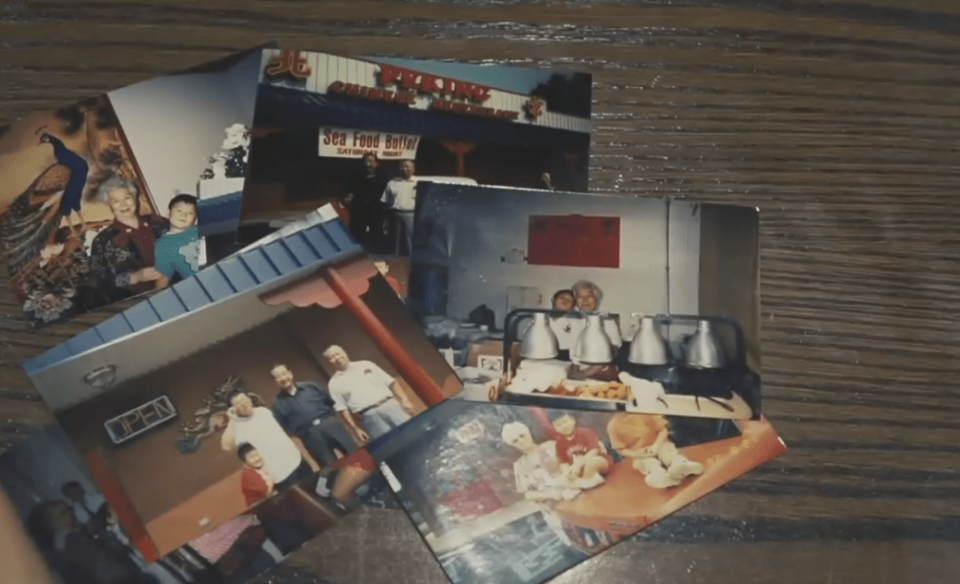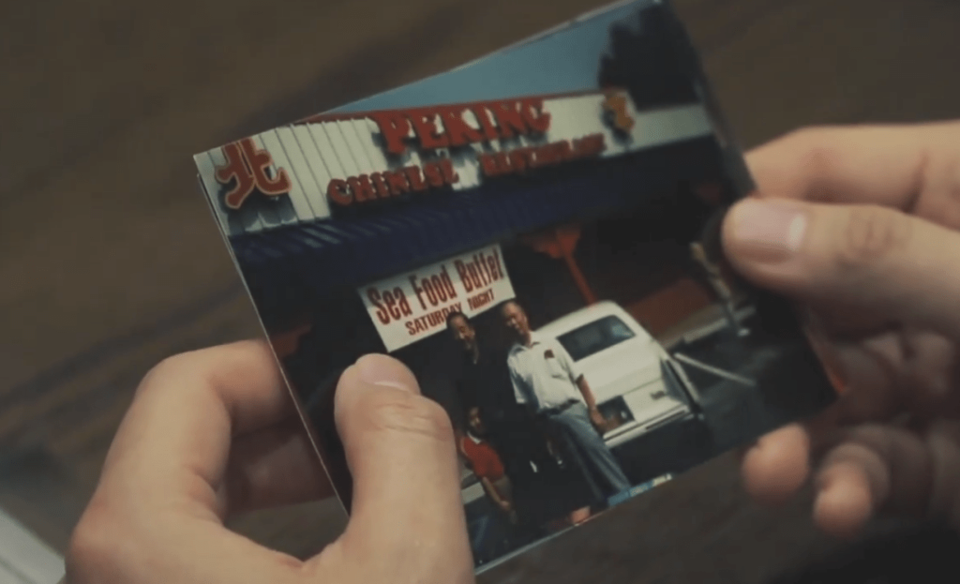 Peking was the first Chinese buffet (and seafood buffet – with the famous crab legs!) in Statesboro. Many have fond memories of the dimly lit, bustling restaurant -- and perhaps those sugared donuts you'd always find at the end of the line. Adam remembers growing up there, with his parents and his dad's parents on hand making everything happen.
In one of his own productions, Food is Family, Tsang says of Peking, "The food was beloved by so many in this town, but what many didn't see were the hours of hard work, sweat, and tears that my parents put in to achieve their version of the American dream."
Even still, he says, they always made time to be together, and that connection and sense of togetherness is something he strives to achieve to this day.
Around 1998, as their children were getting older, the Tsangs realized they wanted to spend more time together as a family and took a step back from Peking. But it certainly wouldn't be the end of their family story in Statesboro.
The next generation
The Tsangs later opened The Saucy Shrimp on Highway 301 South in 2014. During that time, Adam was living in Los Angeles, where he had attended the University of California at Irvine and later worked in a variety of industries including DirectTV's corporate headquarters, a tech company, and a logistics company. Each of those experiences provided him with valuable training and information on how businesses really operate.
"Being able to see the world in a different scope was really beneficial," Adam said of his time in California. "But I've always had big dreams. Even when I was younger, I was always fascinated with business – always interested in launching businesses in any form or fashion."
He also had mentors at each of those jobs that instilled in him wisdom about leading and growing a business.
One July 4th holiday, Adam returned to Statesboro for a visit and stopped by The Saucy Shrimp. His parents gave him the opportunity to manage the restaurant, and he took it, moved back home, and the rest, as they say, is history.
"I felt like it was the best opportunity to continue to invest in myself," he said. "I haven't looked back."
It was there at The Saucy Shrimp that he further cultivated his love for food and service. He began applying all that he had learned about running a business in California and became dedicated to not only the restaurant itself but also the team working for him.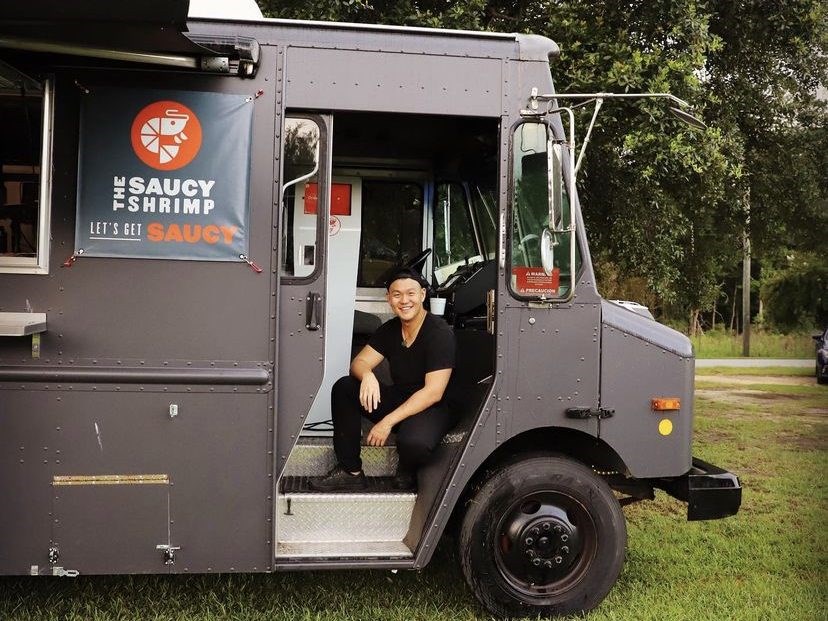 Later, in 2017, the family purchased the former Carey Hilliard's building in the Statesboro Crossing Shopping Center, and Tsang opened Soyumi Asian Kitchen. In the five years that have followed, he and his staff have worked hard to completely transform the space with a focus on not only delicious Asian fusion cuisine but also impeccable service.
"Seeing my parents' hard work pay off and the community they built surrounding the Peking Chinese Restaurant inspired me to want to establish a similar environment that reflects Statesboro's community today," he said.
He's also sure to point out the advantages afforded to him by that hard work his parents put in during his early years.
"I'm so thankful for the opportunities and the foundation that my parents gave me," he said. "It's one of the things that drives me to work as hard as I do because I know it's so rare to have the foundation that I was given."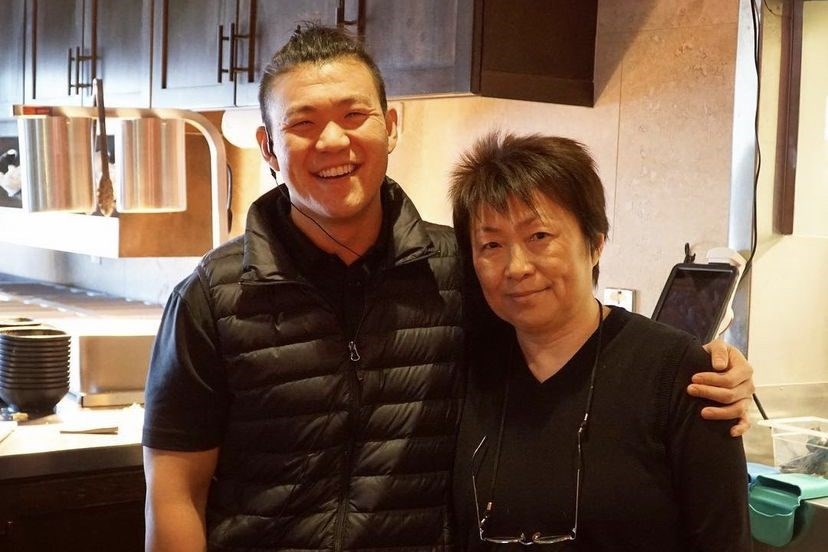 Success is about impact
While food has always been at the heart of the Tsang family business, Adam has not limited himself to the restaurant scene.
Currently, he has two restaurants, a video production business, an eCommerce store, and a public relations firm. And he doesn't define happiness or success in those businesses in terms of dollars or market share. It's more about people for him.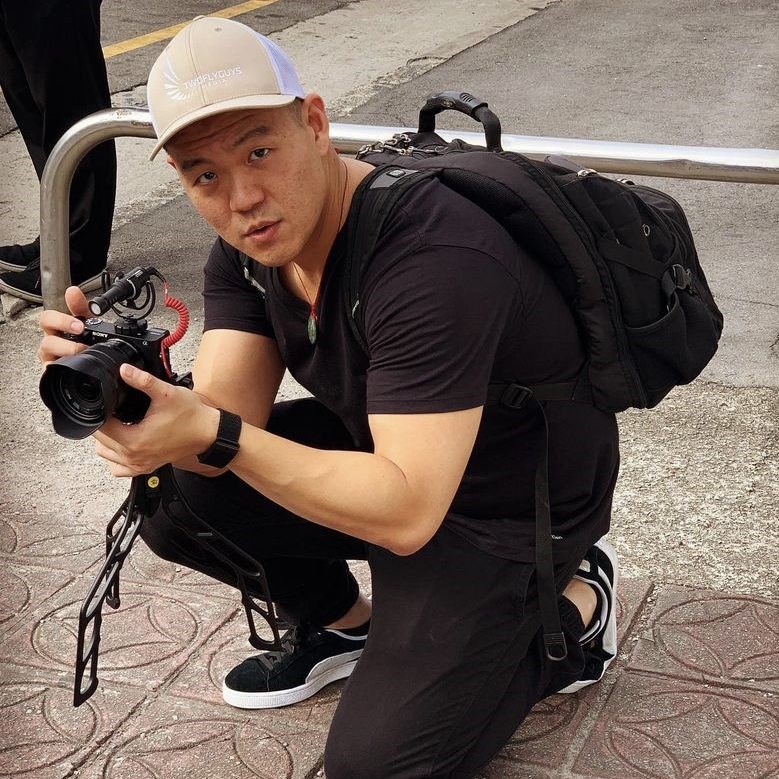 "The way that I define success is the amount of impact I'm able to have on people," he said. "Whether they work with me for a short time or a long time, I want to make sure that having my organizations on their resume actually means something."
One of the best examples of this is philosophy in action comes from several years ago. Adam's current partner at Two Fly Guys Media, Ross Barnett, was working as a host for him at The Saucy Shrimp. He mentioned to Adam that he was interested in videography.
Adam found a way to incorporate and encourage that interest by allowing Ross to create promotional videos for the restaurant, later adding work for Soyumi, as well. What began there is now a thriving videography business with a wide range of impressive clients.
It becomes clear that Tsang's heart is in not only his work but also his team.
"It's not just going to a job to make money," Adam says. "I think life is about much more than that, and I strive each day to make sure people feel that and give that."
Only the beginning
Tsang is humble about how far he's come and the help he's had to get there, but at the same time, he is excited for what is to come.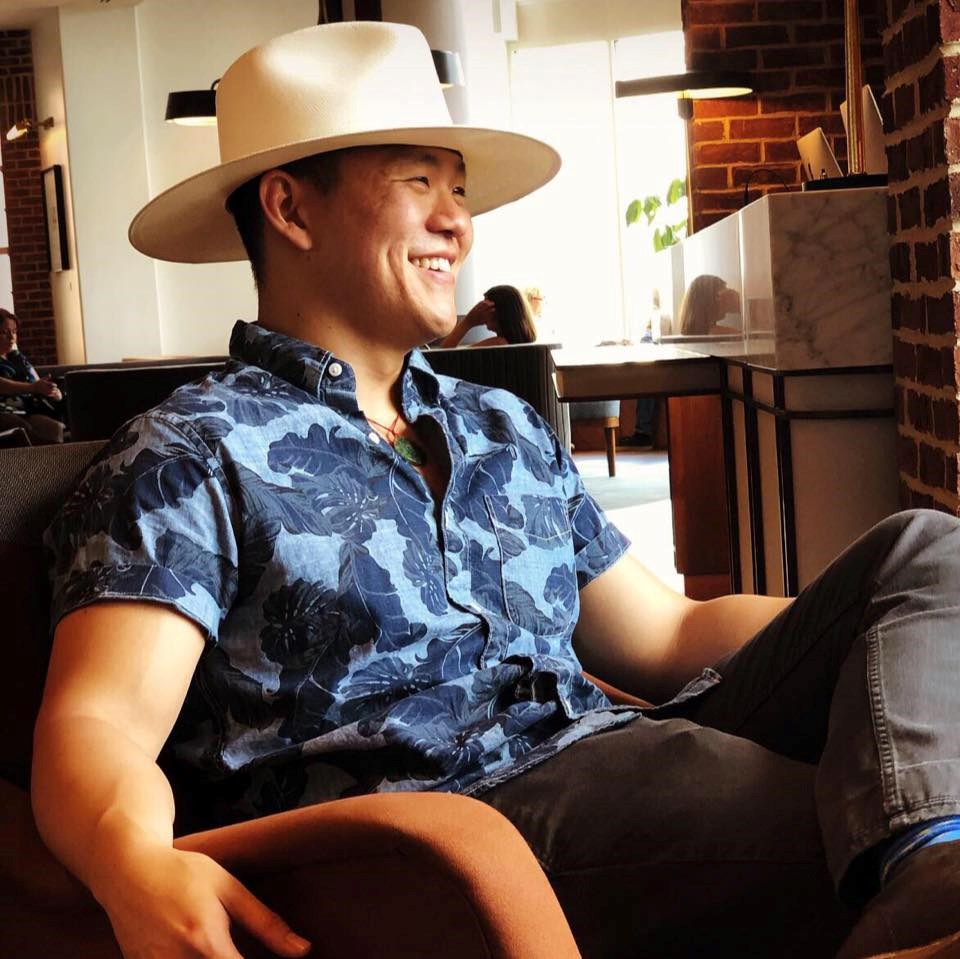 "I'm so excited about the future," he said. "Because we're starting to see a lot of growth in our area. But more exciting than anything else is being excited about the people who are working with me and seeing their growth."
He is quick to credit his teams at each of his businesses, noting that he wouldn't be where he is today without them. Together, they're always innovating and looking toward the next trend, while keeping each other and their customers and clients at the center of everything they do.
As for exactly what's next, he'll leave it at this: "You ain't seen nothing yet!"