When she was away at college, Sara Wright noticed that an outdoor apparel store was a common fixture in college towns. Especially in the south, outdoor living and activities are just a way of life. And while her hometown of Statesboro had some stores with various outdoor clothing and gear, they didn't have anything quite like what she was seeing elsewhere.
Over time, she and her husband Spence started dreaming of opening a store like that – one completely geared toward outdoor apparel – in the Statesboro area. Instead of locals having to travel to Savannah or Augusta to find popular specialty brands, they wanted to offer it all right here.
Sara describes it as Spence's brainchild, but it was definitely a team effort. The dream took shape in the form of Creek and Coast Outfitters.
As was the story with so many, though, the COVID-19 pandemic briefly derailed their plans. Their initial soft opening date was planned for March of 2020, and we all remember what happened exactly then.
"The stars finally aligned in 2020, and we pulled the trigger right before Covid happened," Sara said.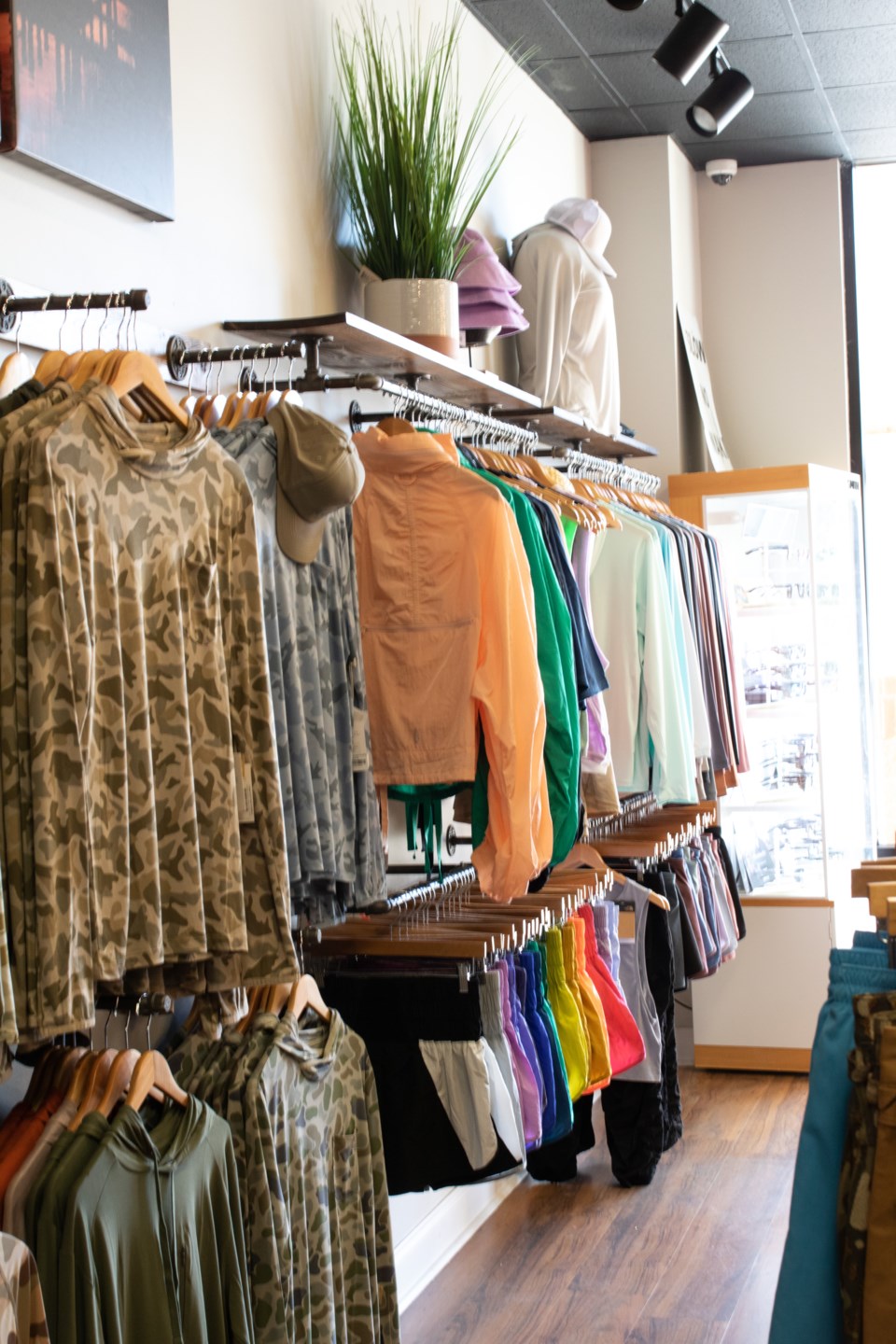 They had planned to open the store first and implement a website later, but instead, they flipped that plan and quickly launched the site first with the help of Davis Marketing. This allowed them to still open on time and offer curbside pickup instead of traditional shopping.
But now, they're three years into this successful venture, doing exactly what they dreamed of. As the store's name implies, they cater to interests ranging from the water on the coast to more inland outdoor pursuits.
"In our store, we have a little bit of something for everybody – whether they are shopping for outdoor adventure apparel, fishing, hiking, or hunting apparel and accessories," Sara said.
They carry lots of different brands including Chaco, Duck Camp, Free People, Hemlock Hat Co., Kavu, Merrell, and Smartwool, just to name a few.
Current customer favorites include fishing hoodies, various styles of hats, the FreeFly brand, and waterproof Turtlebox speakers. While the current offerings are mostly apparel, the Wrights plan to continue soliciting feedback from their customers and potentially expand into more outdoor and camping equipment in the future.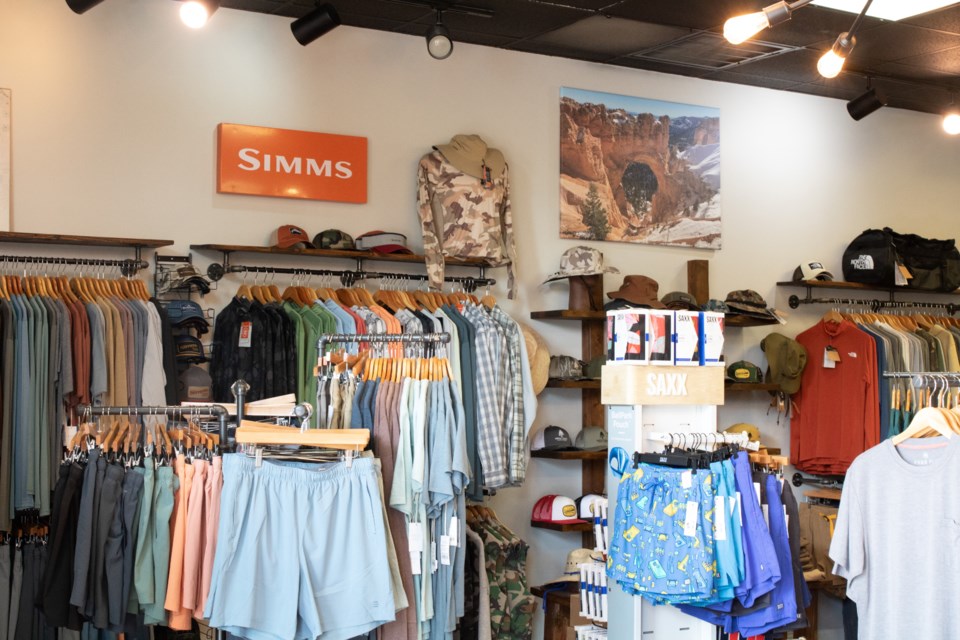 "I love engaging with our customers, especially when they recommend new products for us to carry," Sara said.
The Wrights have plenty of opportunities to engage with their customer base, as they're completely hands-on with running their business and in the store daily – from managing inventory to creating displays to updating social media. They have two children, as well, so Sara especially enjoys the flexible work hours that come with running their own small business.
"Every day, it's a different adventure," she said. "My Dad said that 'you'll work harder for yourself than you will for everybody else.' Running a small business definitely brings more responsibilities, but the rewards reaped are just as numerous."
One thing the Wrights are committed to as small business owners is "keeping the money in Statesboro," which they do by giving their own business to other local companies as much as they possibly can. They rely on Bulloch Solutions for their high-speed internet and phone service, which they say are both reliable and easy to use.
On top of keeping their small business running smoothly, though, the Bulloch Solutions team members have become valued consultants – and customers.
"They were here from the beginning of our store opening process," Sara said. "We called them when we were first getting started, and they have continued to be a great supporter of and connection for Creek and Coast. Some of the people that I met initially during the Bulloch Solutions software installation process have become some of our best customers."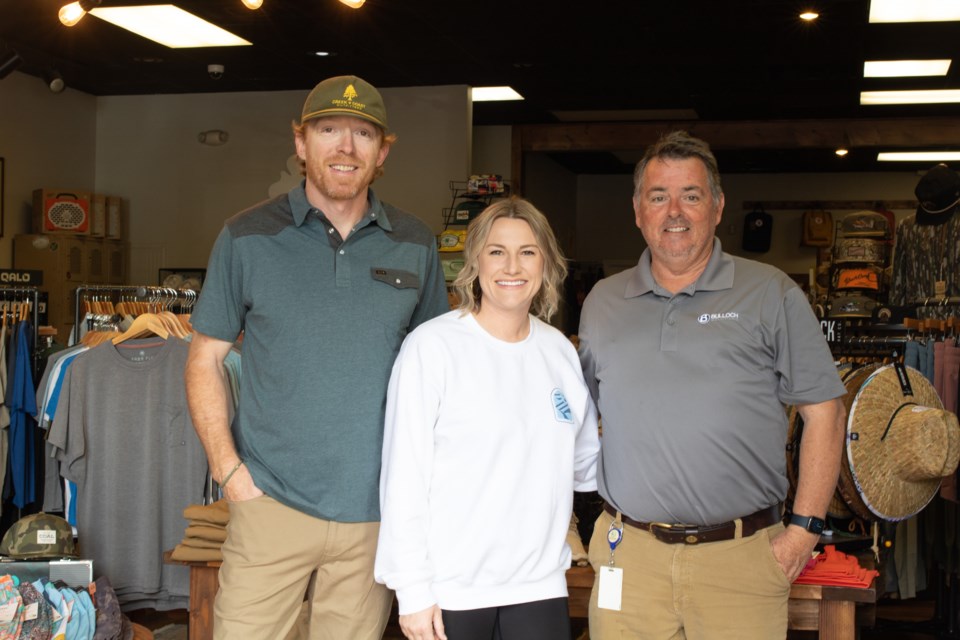 Creek and Coast is located at 721 South Main Street, Ste. 4, across from the Georgia Southern campus. They are open 10am-7pm, Monday through Friday, and 10am-5pm on Saturday. You can visit their website at http://www.creekandcoast.com or find them on Instagram and Facebook.