The Bulloch County Historical Society and Georgia Southern's Center for Irish Music and Teaching invite you to the FREE 30th Averitt Lecture this Sunday, March 12th from 2-4:30 PM in the Emma Kelly Theater at the Averitt Center for the Arts.
Join BCHS for The Lively Legacies of Traditional Irish Music with performance and conversation from Colin Farrell and Dave Curley. They are among the most respected practitioners of traditional Irish music working today. They also compose new works, drawing on traditional idioms.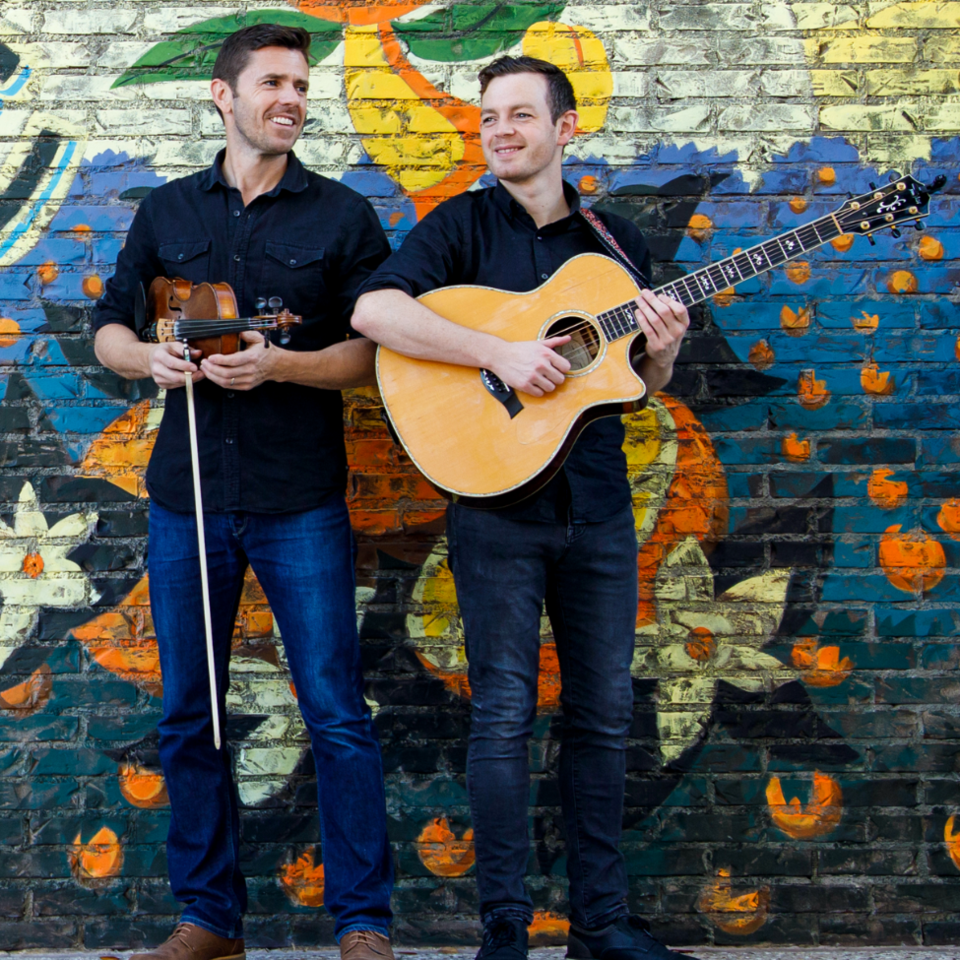 For the 30th Averitt Lecture, BCHS is proud to welcome them to the Emma Kelly Theater to share with members and guests of the Bulloch County Historical Society their knowledge of the history and the repertoire of Irish jigs, reels, hornpipes, waltzes, and multiple other genres.
With the Season of St. Patrick already in full swing, Professor Howard Keeley states, "We know you'll enjoy hearing Colin and Dave both perform and talk about captivating musical airs and lyrics that convey the rich, complex history of the Emerald Isle. Many settlers of Bulloch hailed from Ireland, so it's appropriate to bring their music back to our country in style!"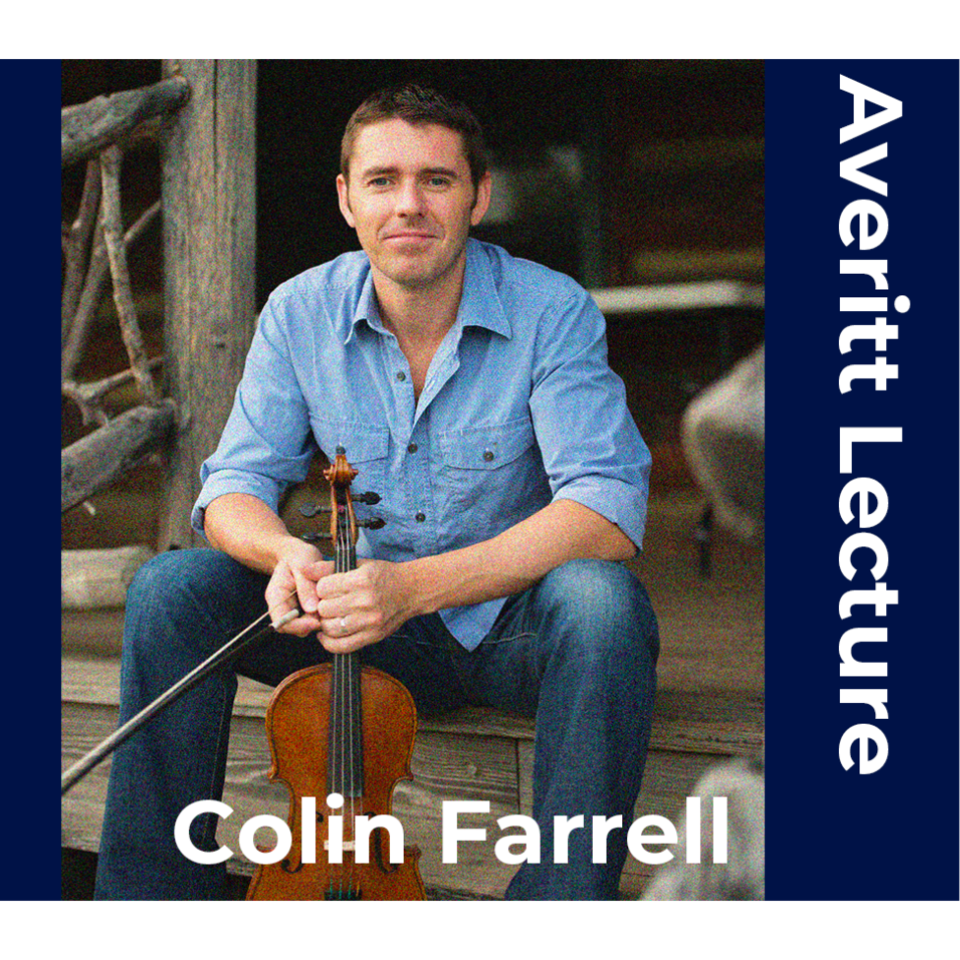 Colin Farrell reflects Ireland's global diaspora, having been born in Manchester, England, to Irish parents: one from County Galway on the Atlantic coast; and the other from County Cavan in the north midlands. Professor Keeley continues, "Thanks to those roots, he played the fiddle and the tin-whistle from an early age. Throughout his childhood and adolescence, he successfully competed in multiple fleadhanna, the Irish-language term for 'traditional music competitions'."
Irish Echo deemed Colin's 2019 solo album, On the Move, one of that year's ten-best traditional Irish music albums and Live Ireland named his 2015 follow-up, Make a Note, "Instrumental Album of the Year."
Colin has toured Europe and the United States with such ensembles as Flook, The Elders, and the Michael McGoldrick Band, to name but three. Currently, he is playing with a couple of powerhouse groups on the traditional Irish music scene: the Crannua Collective, and Lunasa.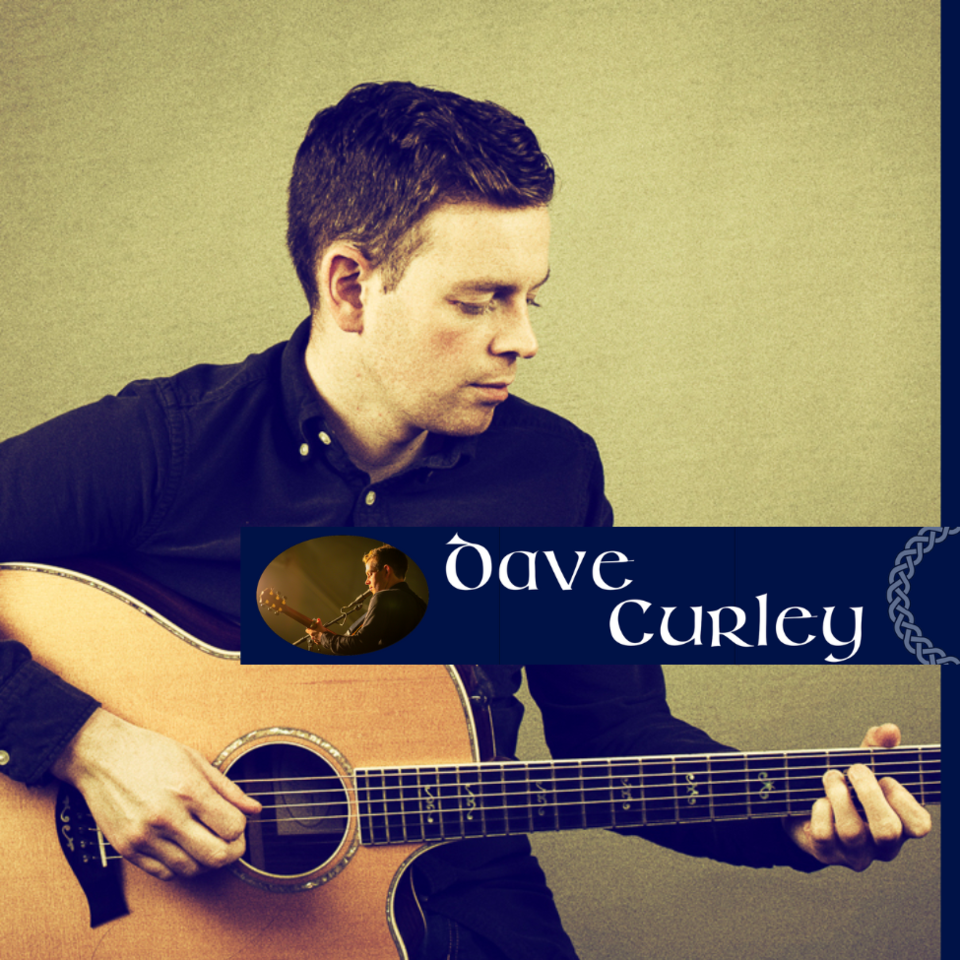 Professor Keeley continued, "One of Ireland's leading multi-instrumentalists and vocalists – and a champion Irish step-dancer to boot – Dave Curley grew up steeped in traditional Irish music and culture. A native of the village of Corofin in County Galway, on Ireland's western seaboard, Dave graduated with first-class honors from the prestigious program in Traditional Music and Dance at the University of Limerick, Ireland."
"Dave has showcased his wealth of talent on some of the largest stages in Western Europe and North America – for example, the Ryman Auditorium in Nashville, and the Kennedy Center in Washington, D.C.," Professor Keeley stated. "On a regular basis, he tours with Enya's sister, Moya Brennan, a Grammy-Award winning member of Clannad. While best known as a presence on the Irish traditional music scene, Dave also plays some mean bluegrass," said Keeley.
For over a decade, Dave has worked with SLIDE, a high energy super-group described by the Irish Times as delivering "Irish music with attitude." He also has a five-year association with RUNA, a Philadelphia-based Celtic Roots band that has garnered the "Top Group" and "Top Traditional Group" plaudits at the International Independent Music Awards.
Recently, Dave has been performing (on banjo, mandolin, and vocals) with the Brock McGuire Band, named Irish American News as "Irish Band of the Decade."
You are sure to enjoy the 30th Averitt Lecture this Sunday, March 12th, from 2-4:30 PM at the Emma Kelly Theater at 33 East Main Street in Statesboro. If you would like to listen to some sample videos, please visit YouTube and subscribe to Colin Farrell Music.
Reference: BCHS-IrishMusic — Irish Research & Teaching (irishgeorgia.com)
Credit: Howard Keeley, PhD