Statesboro home-schooler, Bailey Hodges, signed a letter of intent to continue her education and swim collegiately for Brenau University in Gainesville, Georgia. Hodges plans to pursue a degree in nursing with a focus on pediatrics while swimming for the Golden Tigers beginning in fall 2023.
"Swimming at the college level and becoming a healthcare professional has always been a dream of mine," Hodges said. "I am looking forward to meeting my teammates and swimming for Brenau under Coach Mandi Bell."
Currently, Hodges is an original member of the Southern Eagle Aquatics (SEGA) competitive swim team in Statesboro. She is competing in the summer long-course season with her team before leaving for college. Hodges began her swimming career by taking swimming lessons at the age of four and transitioned to the Statesboro Bulloch County Sharks swim team as a six-year-old. She competed and placed at state-level meets several times over the years. Both SEGA and the Sharks conduct practice at Splash in the Boro.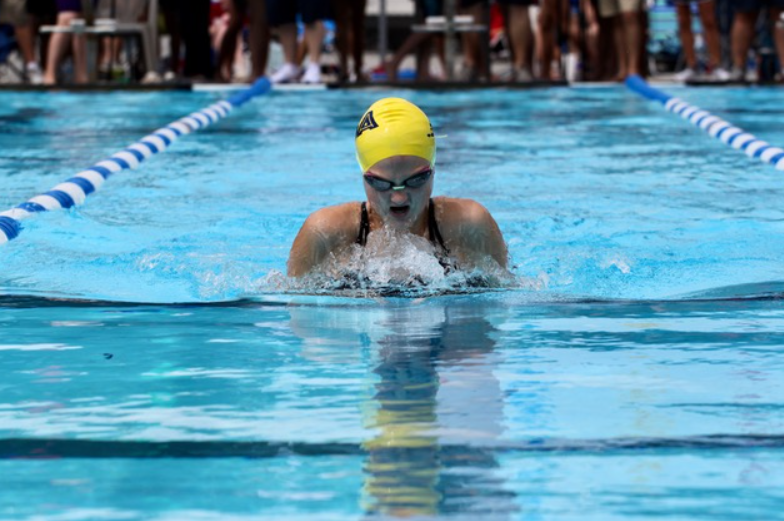 Hodges has a strong work ethic both in the pool and academically. She chose to dual enroll at Georgia Southern her senior year and maintained a 4.0 in addition to attending swim practice six days a week and completing at home workouts.
Bailey had the unique opportunity to swim and compete with her four siblings over the years. Her sister, Chloe, is a current member of the SEGA swim team. They swim in the same lane at practice and enjoy competing against each other when given the opportunity.
"We have grown up swimming and competing at meets together," said Chloe. "Bailey and I encourage, motivate, and lift each other up. I am beyond proud and excited for Bailey to compete in college."
Bailey stated, "I will miss swimming in a lane with Chloe. We have shared a passion for swimming for many years. I also will miss the other members of our swim team. We work hard and have fun together."
Anyone interested in learning more about SEGA can go to the website https://sites.google.com/view/swimsega/home for contact information. New swim team members are welcome.