The Bulloch County Recreation & Parks Department's afterschool program wrapped up their annual kickball tournament on May 4th, with the Brooklet Elementary 3-5 grade team taking the championship title.
Hosted at Memorial Park, the tournament began on April 26th and saw children from all over the county compete with each other in a fun and safe environment. Teams represented Bulloch County schools and communities including Mill Creek, Luetta Moore Park, Brooklet, Nevils, Mattie Lively, Sallie Zetterower, and Julia P. Bryant.
The tournament was directed by recreational program supervisor Meghan Judy and community recreation division manager Joy Deal. Judy, who also acted as umpire, has served the community in her role with the Parks & Recreation Department since October of 2021. Joy Deal has been with the department since 1991 and served as scorekeeper for the tournament.
Parents and family members seemed to have just as much fun as the kids.
"The kickball tournament has been a blast!", said Tia Bowers, whose children Gavin and Evan participated in the tournament, "The environment of the games has been extremely energetic, full of excitement and cheer. It's been amazing to see the hard work that the afterschool program staff members put into practicing with the teams. It has been awesome to see how enthusiastic, motivated, and courageous the participating children are toward the game, and the 100% support the parents have been giving from the bleachers cheering the children on."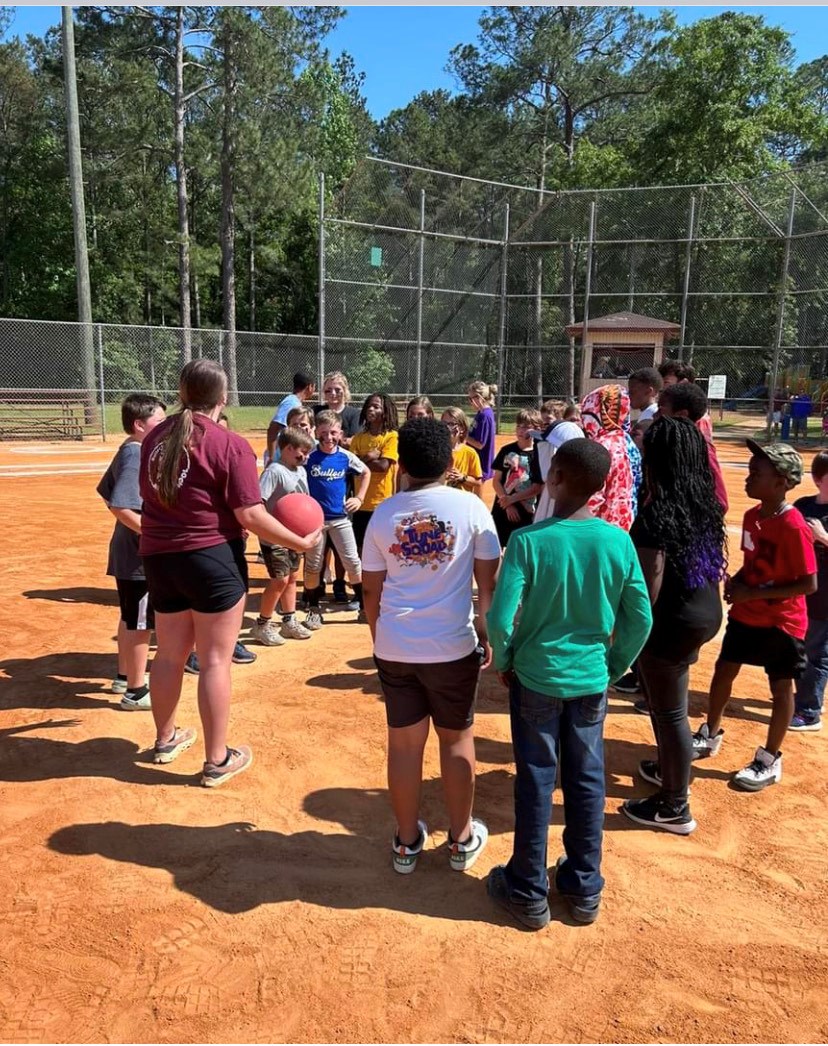 The afterschool program is a great asset to our community, providing safe, creative and age-appropriate activities that facilitate the developmental needs of school-age children. The program helps parents manage busy schedules with daily child care on weekdays and select Saturdays. They also host Camp Adventure, which provides child care during BOE school breaks. For more information on the program, visit their website at https://bullochrec.com/asp/ or contact Mjudy@bullochrec.com to reserve a space for your child today.
The Recreation & Parks Department's afterschool program serves these area schools;
Brooklet
Julia P. Bryant
Langston Chapel
Mattie Lively
Mill Creek
Nevils
Portal
Stilson
Sallie Zetterower