The 1st Annual Celebration of Service BBQ took place on Saturday, September 16, at 1pm at Luetta Moore Park. The event celebrated exceptional individuals who go above and beyond the call of duty to keep the Bulloch County community safe and thriving. The Celebration of Service was coordinated and sponsored by the Bulloch County Democratic Party.
Multiple servant leaders were honored with day of gratitude and recognition for making a positive impact on countless lives. Several local officials were present for the ceremony including Mayor Jonathan McCollar, County Commissioner Ray Mosley, Council Member Paulette Chavers, and Council Member Shari Barr.
The Celebration of Service program listed the "Traits of Servant Leaders" as:
Character
Capable
Compassionate
Courageous
Creditable
Communicative
Confident
The Servant Leader Teacher Award was presented to Coach Marty Holder.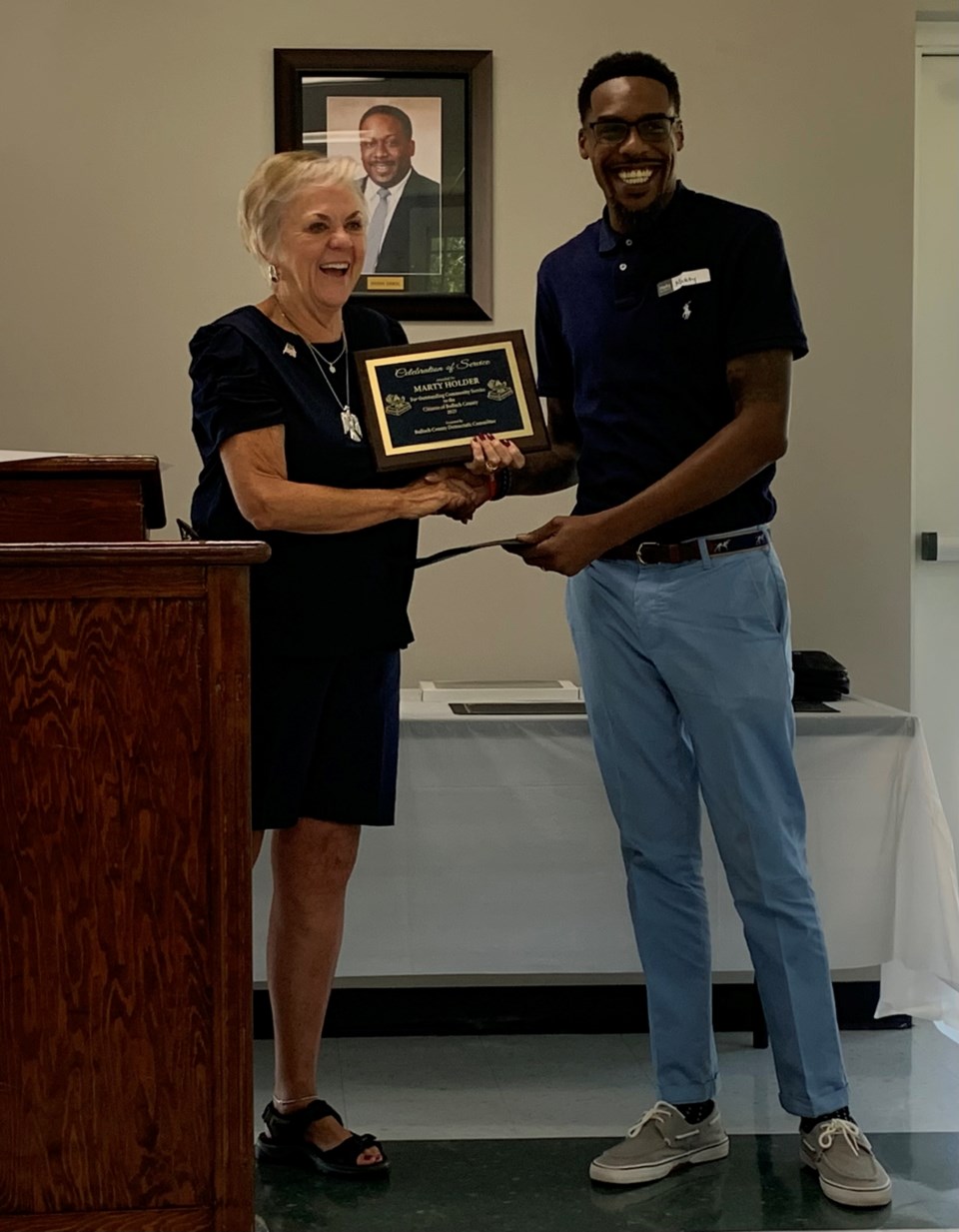 Upon receiving the award, Holder said, "I'm just grateful. Bulloch County and the surrounding community have been great to me and my family. So I want to give back to the community; especially given all that the community has done for me and my family. I am the Director for the LEAP program in Bulloch County and it has been a blessing to launch a program in Bulloch County, which I hope will become a staple in the State of Georgia for the K-5 population. I hope to leave our community better than I found it. And if I'm able to successfully intervene at the grassroots level with LEAP, I will be proud in knowing that our program made a difference in the community."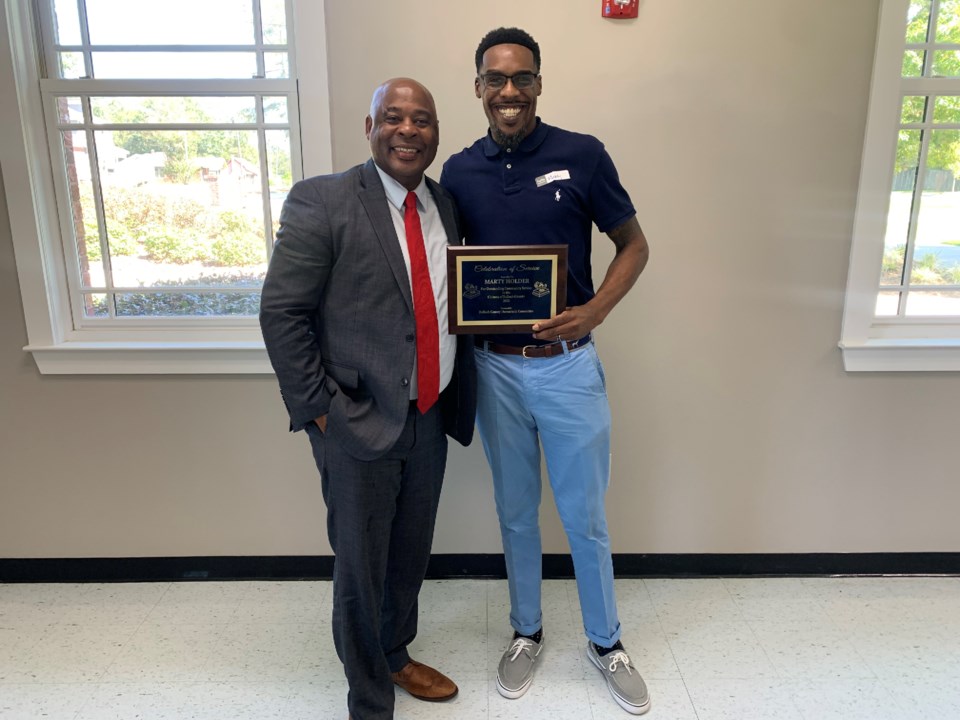 Marty Holder has been a devoted educator for 19 years, with 16 here in Bulloch County. Mr. Holder currently serves as the administrator for the LEAP (Learn Empower Adapt Pride) program.
According to the BCS website, LEAP is a program in which Bulloch County Schools can provide intensive support to children who have mental health or behavioral challenges in a temporary space. It is not an alternative or punitive program, but rather a setting in which educators can share specialized support to help those children be more successful.
Holder goes above and beyond to acquire skills and tools for long-term success to support the students' entire family. Mr. Holder utilizes his skillset at nine of Bulloch County's elementary schools.
Since 2020, Mr. Holder has also served as the Head Girls Basketball Coach at Statesboro High School, having mentored under Statesboro legend Lee Hill. This past summer, he launched the first all-girls youth basketball camp in Bulloch County. With the support and partnership from numerous contributors such as Roy Thompson and Jonathan McCollar, the youth camp is set to expand and have the opportunity to serve more young ladies.
Mr. Holder never wants credit for the work that he does in our community. He simply states that "it's just the right thing to do."
There were three additional individuals to be honored at the event who were unable to attend due to prior work commitments. They include:
Kathleen O'Connor (Fire Department)
Amy Johnson (Fire Department)
Nick Davis (Corporal; Police Department)
They will be honored at another "Celebration of Service" ceremony soon.
The awards are presented by the Bulloch County Democratic Party.