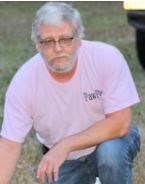 Mark David Mandes passed away suddenly at his home May 27, 2022. Mark was born on September 24, 1963 to Ric Mandes and Carolyn Mandes. He had worked as a Production Planner for Hotset America Corporation where he took pride in his work, had excellent work ethics and was well respected by all of his coworkers.
But more than anything in this world Mark enjoyed being "Paw Paw" to his granddaughter, Riley. Having a love for music, he also cherished the time he spent playing the guitar with his son, Garrett, and was Garrett's number one fan as he pursued a career in music.
Mark's love went beyond people. He loved animals and was loved by them as well.
Mark is survived by his mother, Carolyn Mandes; his father, Ric Mandes; his son, Joshua Garrett Mandes (Faith); granddaughter and "Light of his LIFE", Riley Mandes; sister, Deanne Page (Terry); nieces, C.C. Bailey (Brandon) of Buffalo, and Jan Marie Page of Statesboro; brother, Rich Mandes (Jan) of Birmingham; his nephew, Micah Mandes, of Birmingham and many others who knew him and will miss him.
A private memorial ceremony with family and close friends will be held at Deal Funeral Directors.
In lieu of flowers, the family requests donations be made to the Statesboro and Bulloch County Humane Society.