The Whiskey Grail recently captured the attention of venture capitalists at the GRIT Conference in Savannah. The product, a drinking vessel designed for whiskey and bourbon enthusiasts is made locally here in Statesboro and was pitched before a panel of investors. Whiskey Grail team Adam Tsang and Jim Walker made the pitch and took home second place, winning a prize of $2,500.
The GRIT Conference, sponsored by the Creative Coast, brings together the best and brightest entrepreneurs and innovators from Savannah and the surrounding areas annually.
"I feel like it brought a lot of validation to the time and effort that we have put into this company and we were so excited about the reception of the pitch," Tsang said.
"I learned a lot and I think we were well received, which was encouraging," Walker added.
The Whiskey Grail is made from the same high-quality white oak used to make bourbon barrels, meticulously charred on the inside to mimic the environment bourbon is aged in and to ensure a superior drinking experience. The product received high praise from the panel for its straightforward yet innovative approach to enhancing the flavor and aroma of whiskey.
Whiskey Grail's success at the GRIT Conference highlights the growing demand for premium whiskey accessories and the potential for this product within the market. The $2,500 prize will help the company to continue to grow and reach new customers by freeing up funds for marketing and improvements to the manufacturing process. The team behind The Whiskey Grail is eager to expand their operations and product offerings in the coming year. They are committed to their mission to provide whiskey lovers with a truly unique and authentic experience.
"This company was founded at Georgia Southern University's Business Innovation Group, and in my opinion, being able to have a team placed within a conference that is meant for entrepreneurs means a lot more to the people in this area, and it speaks to the work that has gone into the downtown campus," Tsang said of the experience.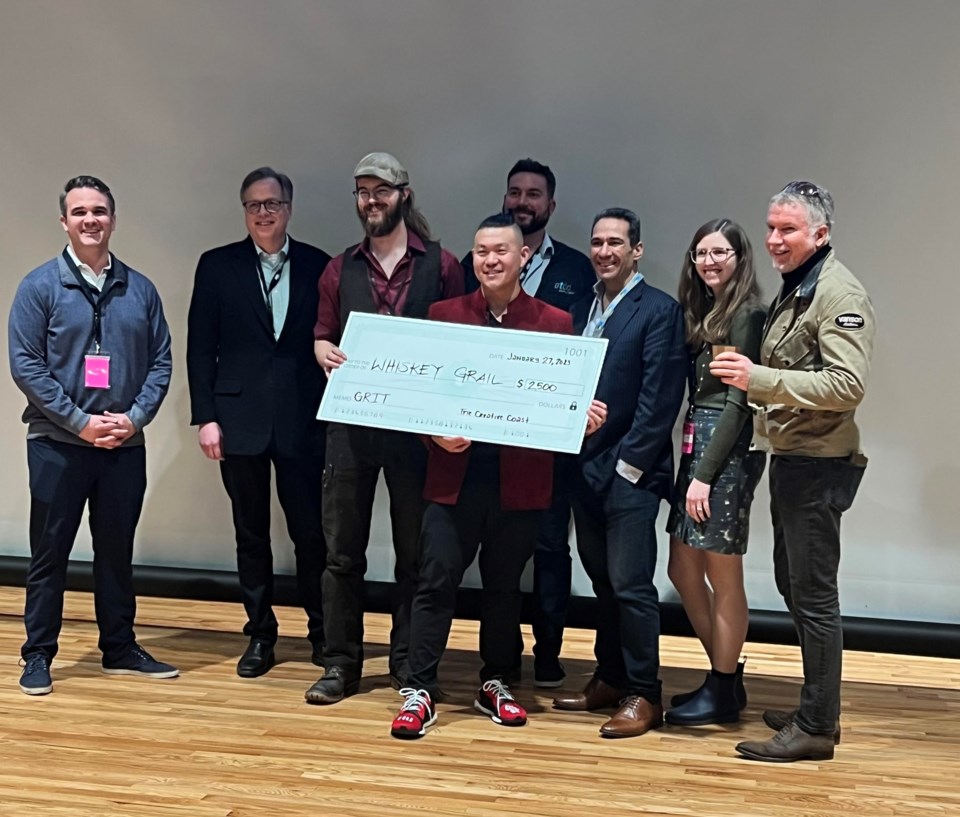 In a Facebook post, the BIG offered its congratulations to the team:
"A tremendous congratulations to our friends and fabulous Statesboro Incubator clients, Adam Tsang and Jim Walker, at Whiskey Grail for bringing home the 2nd place prize at The Creative Coast's Start-Up Stage Pitch Contest at GRIT Conference 2023! This duo was selected as a finalist by the Start Up Stage committee from a pool of more than 30 applicants to share their story and plans for building their business. We couldn't be more proud to have these gentlemen and their team in our incubator community, and we're thrilled to see their hard work and grit recognized in this way."
For more information on the Whiskey Grail, visit the company's website.