The Statesboro-Bulloch County Library is launching its annual Summer Reading Program for 2023. June and July are jam-packed with several events and activities that will captivate readers of all ages. The theme this summer is All Together Now, focusing on kindness, friendship, and unity. This inclusive program will stimulate the youngest readers to the most experienced.
Cindy Hatchell, Assistant Library Manager and Manager of Youth & Family Services and the organizer of the SRP, is enthusiastic about this year's programming.
"The Summer Reading Program has been going since 1890 as a nationwide program," she said. "We do it to help prevent 'the summer slide' and to encourage reading and make it fun for the summer."
While registration officially begins June 1, readers can sign up at any time by visiting the library to begin their summer reading journey. Readers can keep track of their completed books via Beanstack, a free, online tool that recommends and tracks titles, and by using a traditional paper reading log.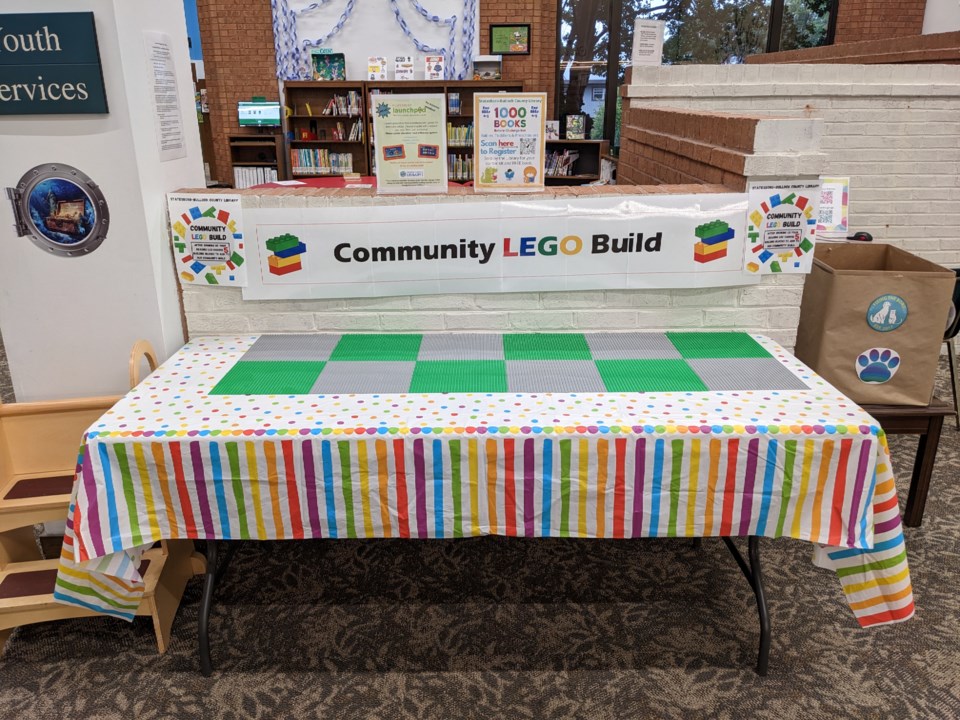 As the summer days blissfully float by, readers can bring their reading logs to the library once per week for a fun surprise. Teen and adult readers can submit their logs for prizes too! In addition, there will be plenty of collaborative activities to unite our community.
This year there will be a kindness tree, photo-op, community puzzle build, and a community LEGO build. Also, happening every Friday at 4PM, the Community Kindness Club will meet to complete a service project for helpers in our community. Every week will feature a different community group such as the Statesboro Police, Fire, and EMS, and organizations such as Fixing the Boro and Fostering Bulloch.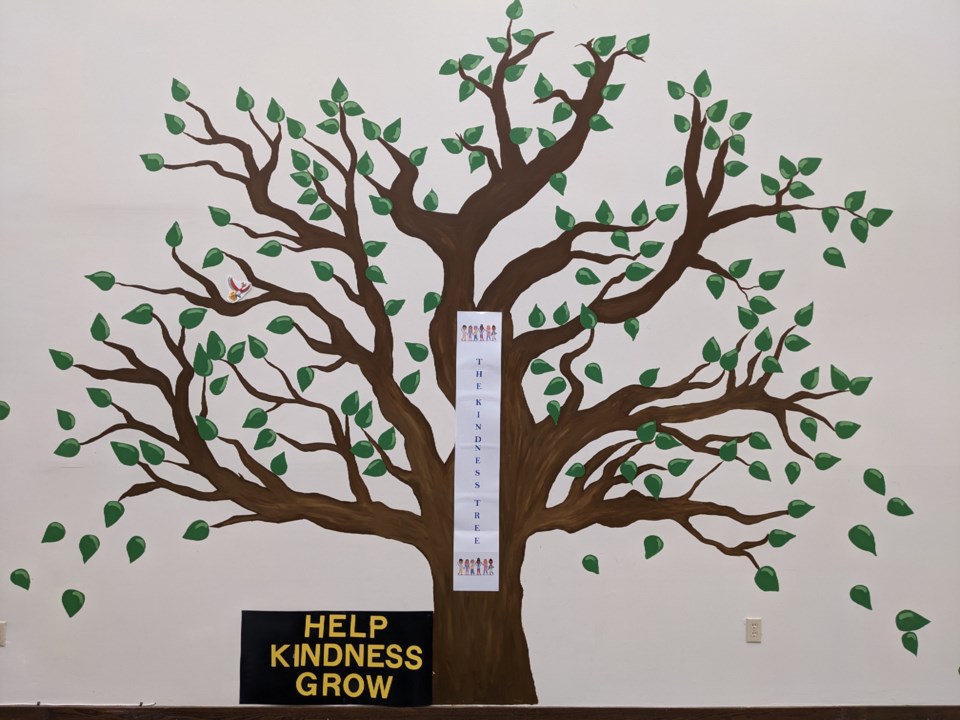 Activities and Events
During the Summer Reading Program, the library provides a wide variety of fun, free activities for readers of all ages to enjoy. The summer activities will include something for everyone, like art, crafting, cooking, gaming, storytime, book club, and much more.

The most popular events of the program each year are the performers, which the library will host for free each Thursday morning in June at 10am. This year's slate includes Didgeridoo Down Under, September Cardiff, magician Jeffini, GSU's Center for Wildlife Education, and Tim Sonefelt.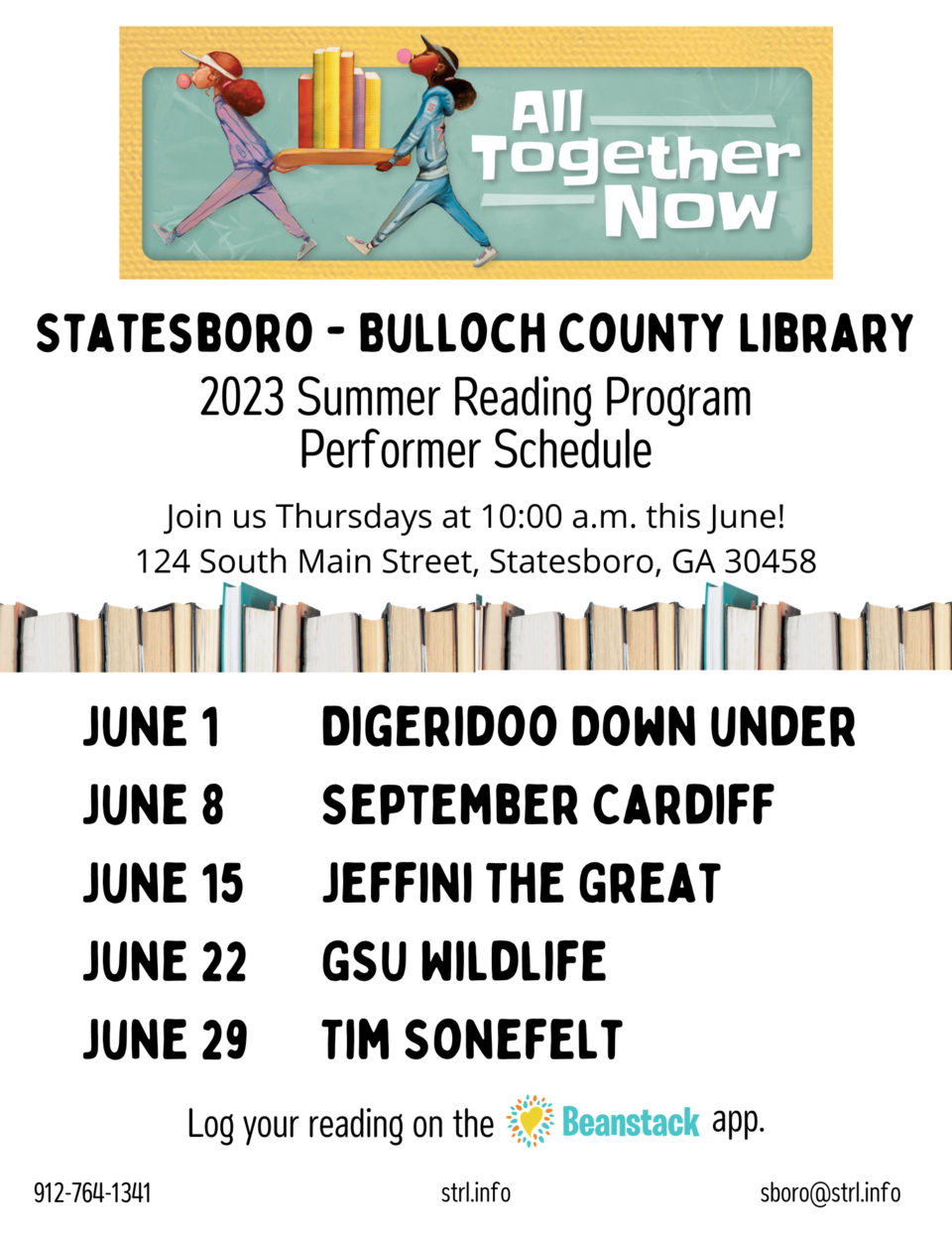 In addition to these special events, the library will offer its usual activities for kids like coloring sheets, free computer use, and the LEGO wall. Free adult computer classes and Statesboro Stitches will continue as well.

Please view the library events calendar for full details on all the fun that is planned.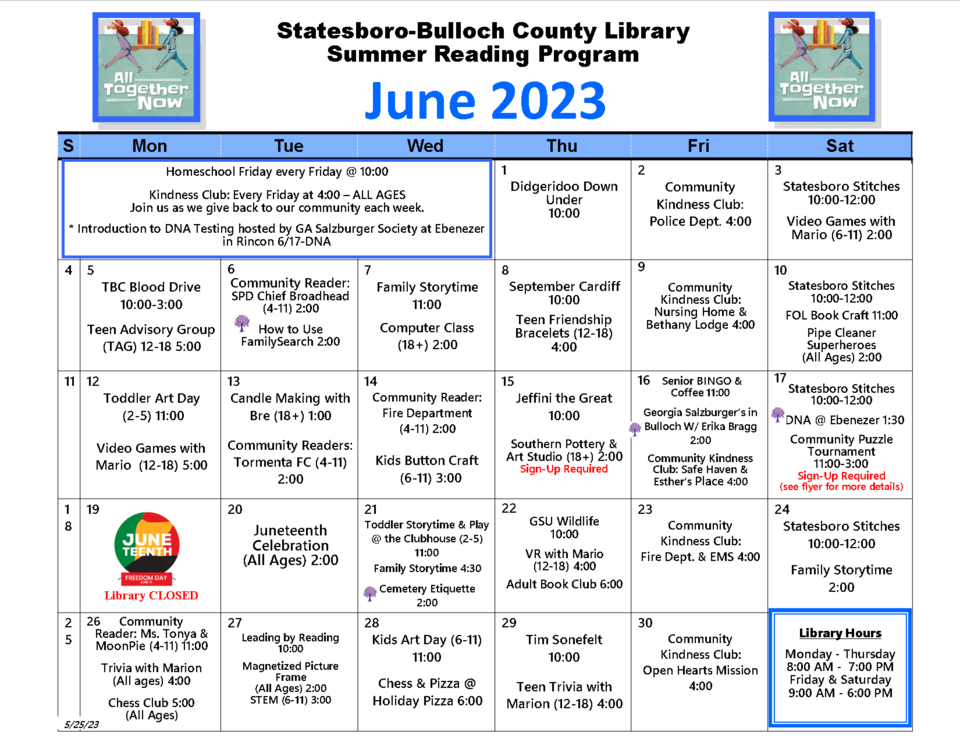 E-Reading
There are also several options for those who prefer – or just want to explore – digital reading this summer.
The library offers e-reading apps for both adults and children – Libby for adults and Axis360 for kids – that allow library patrons to check out ebooks with their library cards. More information on how to access these apps is available at the library and on the library website.
In addition, readers can register on the Beanstack app to track their reading progress and participate in fun challenges. For example, Hatchell said, one challenge might be to attend a program to earn a badge. Beanstack readers will be entered into drawings for prizes when they complete books and challenges.

Beanstack is available through Google Play, the Apple App Store, or on the library's summer reading computer.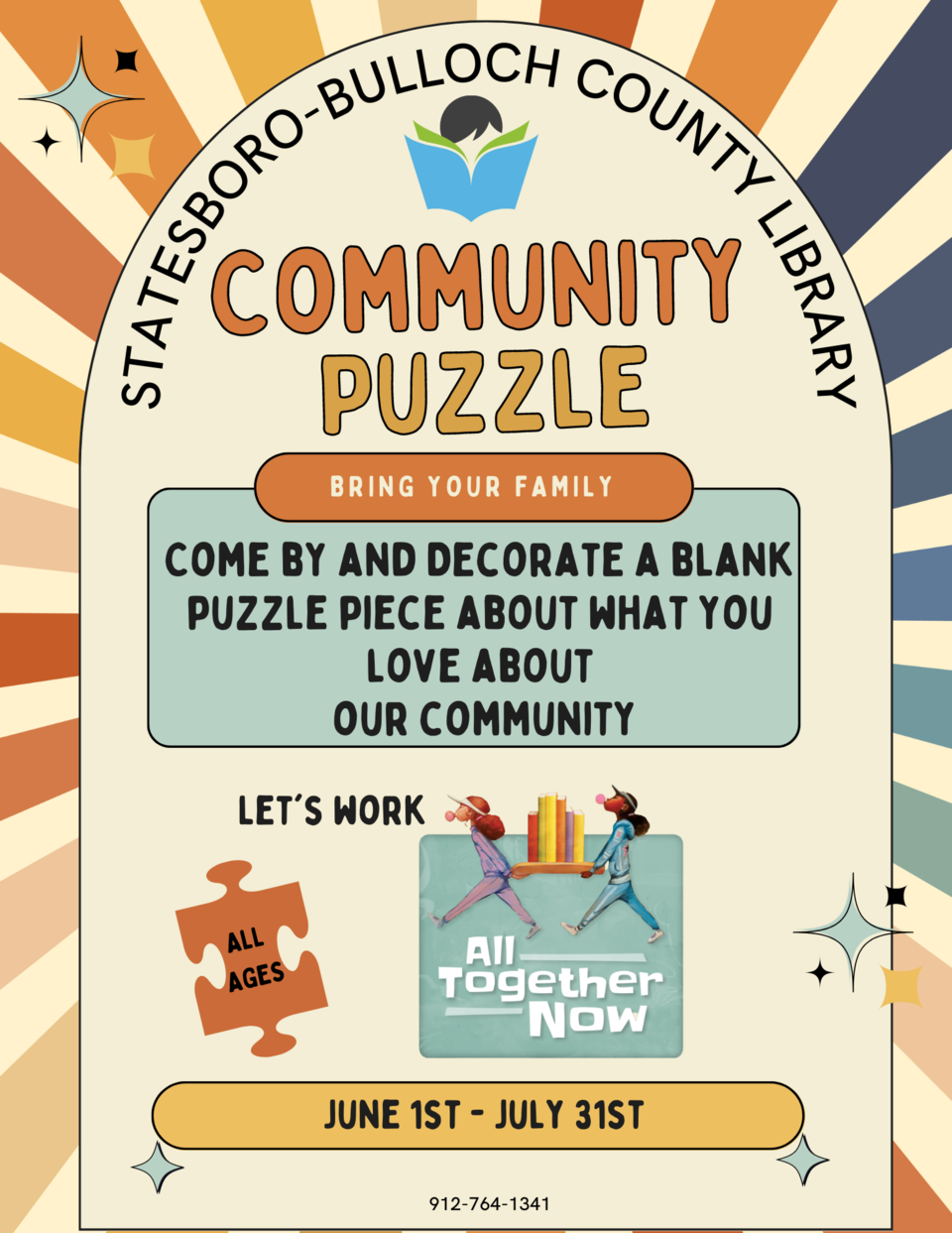 Visit the library for summer reading and much more
The Statesboro-Bulloch County Library welcomes all this summer! In addition to the programming above, the library offers free wi-fi, public computers, document scanning, photocopying, and fax services.
The library is located at 124 South Main St., at the intersection of S. Main and East Grady St. The library is open Monday through Thursday from 8am to 7pm and on Friday and Saturday from 9am to 6pm.

For more information on the Summer Reading Program or any of the library's services, you can visit the library's website or Facebook page or call 912-764-1341 during business hours.