The men and women of the Statesboro Fire Department constructed crosses for every fallen soldier and they display them on the courthouse lawn twice a year on Veterans Day and Memorial Day.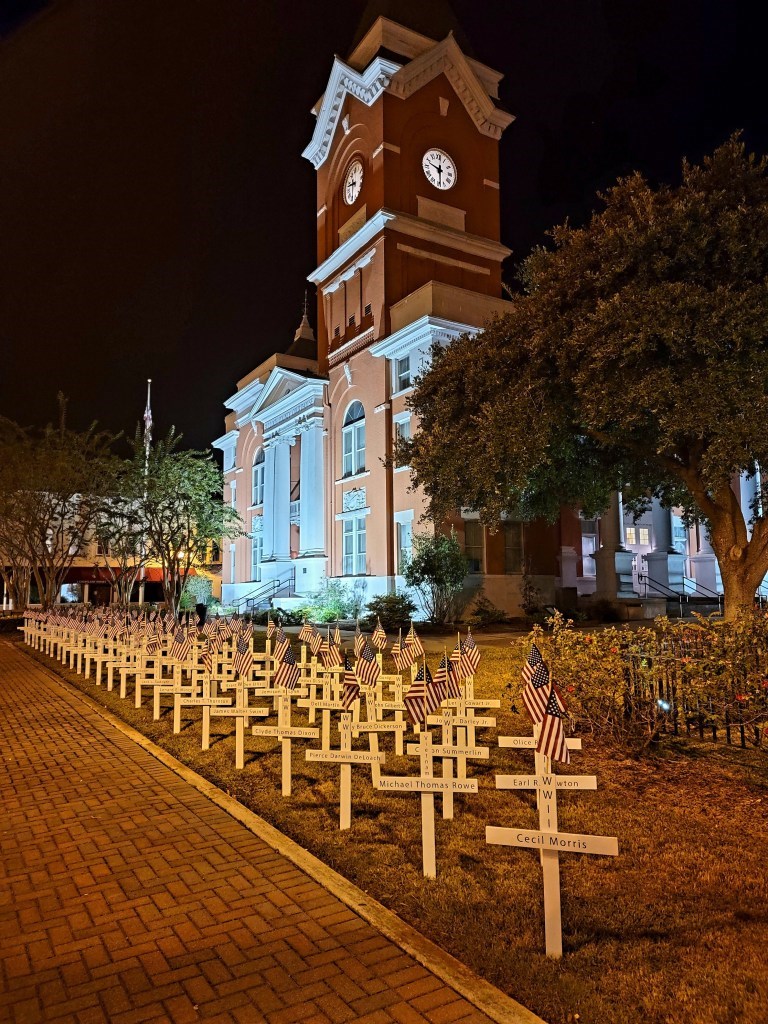 The firefighters take great pride in the construction, maintenance, preservation and installation of the crosses on the Bulloch County Courthouse lawn.
This is a tremendous community project in which these local heros, honor their heroes of military service who made the ultimate sacrifice for our country.
This tradition disappeared for years. If you don't recall the story about how our local firefighters resurrected and elevated this important community project you can read about it here.
When you see these brave men and women out in our community, please share a great debt of gratitude for keeping this annual tradition alive in our community.