Statesboro Police Department (SPD) is asking for the public's help in locating Ryan Leonard a robbery suspect who may have met his match while trying to burglarize McKeithen's True Value Hardware early Tuesday morning.
McKeithen's is co-owned by former Statesboro Police officer Thomas McKeithen along with is dad Tom McKeithen. Because of his law enforcement experience, the hardware store has a very sophisticated security system, which includes extensive cameras inside and outside of the store. The cameras and security system is monitored 24/7. The cameras are also connected directly to SPD via the Fusis system. This allows SPD to view the cameras in real time.
McKeithen praised the Fusis system and SPD's quick response. "The Fusis system was a huge help and I would encourage all local business who have camera systems to reach out to SPD and have them install the Fusis system," said Thomas McKeithen. "Hopefully other businesses will read this and realize what a great asset the Fusis system is in helping SPD protect our businesses by identifying and catching criminals quickly."
Attempted Burglary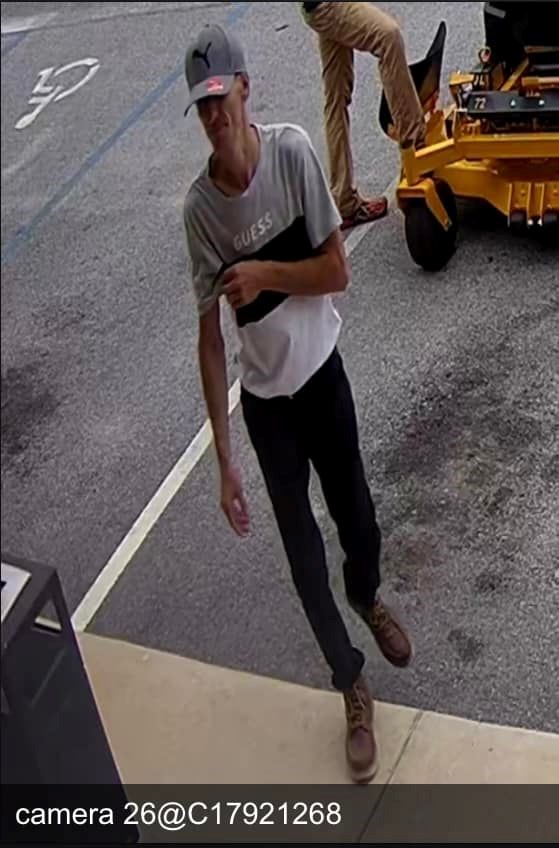 Around 5 AM on Tuesday, July 26, 2022 the alarm monitoring company notified McKeithen about a suspicious person they were monitoring on store security cameras. The person had climbed a fence and was attempting to enter the rear of the business. Moments after notifying McKeithen about the security breach and dispatching SPD, the suspect used painters tape to cover the lens of one of the exterior cameras.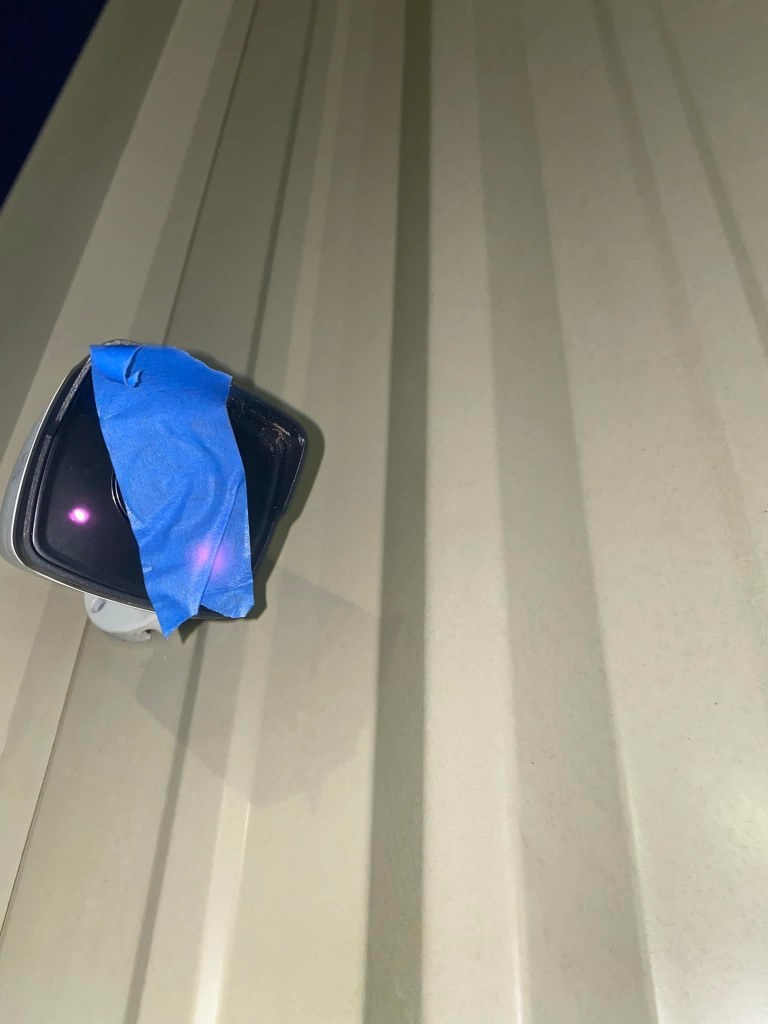 When SPD officers arrived, the suspect fled on foot. After a short foot chase, he managed to elude the officers. In the process, he left his truck, trailer (which is believed to be stolen), cell phone, wallet, gas can and a role of painters tape behind.
Thomas McKeithen recognized the suspect, Ryan Leonard, from a store visit he made on Thursday, July 21, 2022. McKeithen's security team had noticed suspicious activity while Leonard was in the store on Thursday and notified store employees to be on alert. Their assumption at that time was that he was attempting to shoplift. They now believe he was casing the store for a burglary.
Mckeithen's True Value Hardware made a facebook post on with images captured from the security video of the suspect including his facebook profile. Obviously the suspect has seen this post, because he has now taken down his facebook profile.
Thomas McKeithen has received messages from businesses in several area communities that Leonard has robbed. He is believed to have robbed another Statesboro business as well. Leonard is believed to be living in Claxton, Georgia.
Ryan Leonard wanted by multiple agencies
Statesboro Police Department released a look out for Ryan Leonard on their social media outlets. According to the social media post Ryan Leonard is wanted by the Statesboro Police Department.
Leonard currently has multiple active arrest warrants with most of them involving theft of property in some aspect. It seems that he has an interest in businesses that have product located outside. Be on the lookout for Leonard around those types of businesses.
If anyone has information on his current whereabouts, please contact Senior Detective Tanner at 912-764-9911 or submit an anonymous tip to tips@statesboroga.gov.