Statesboro Police Department (SPD) officers responded to investigate reports of a shooting incident a little after noon on Wednesday, October 5, 2022. The shooting occurred at Stadium Walk apartments on Lanier Drive across the street from Paulson Stadium.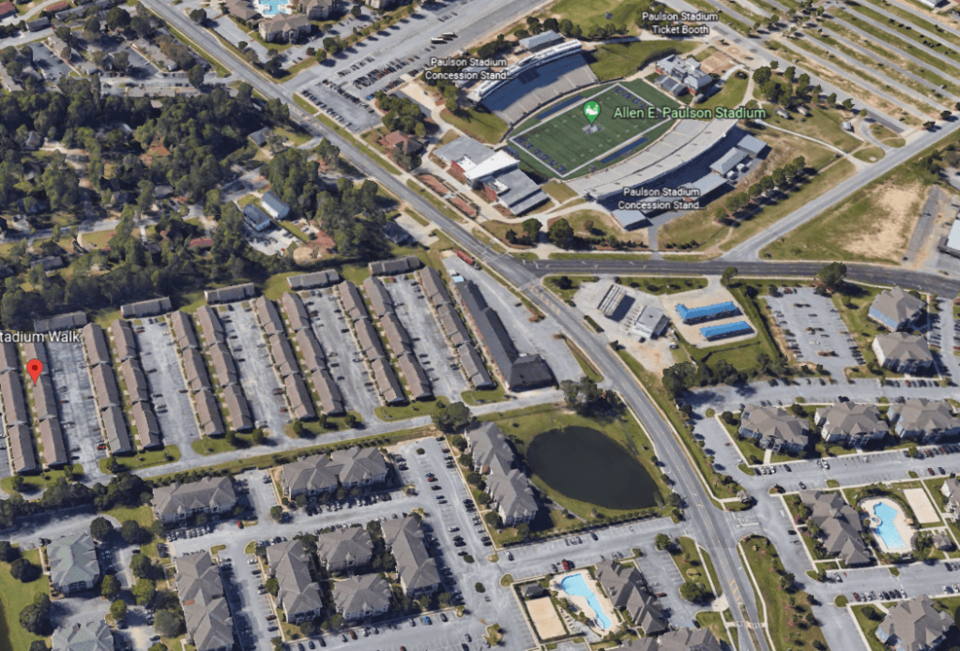 When SPD officers arrived on the scene they discovered one female on the scene, believed to be in her mid 20's, who had suffered injuries from a gunshot.
Bulloch County EMS also responded to the scene and transported the victim to the Air Evac 95 helipad on Fair Road. Air Evac 95 transported the victim by helicopter to Memorial Medical Center in Savannah. Memorial is our regions level one trauma center.
Believed to be domestic
Mike Broadhead, Statesboro Police Chief told Grice Connect it is their understanding that this was a domestic incident between two women. The woman, who is the alleged offender, remained on the scene and was taken into custody by SPD.
There will continue to be a police presence in the complex as SPD investigators continue to process the crime scene.
The condition of the victim is unknown at this time.
No additional threat to complex or community
Chief Broadhead wants the community to know that this is an isolated incident and there is no additional threat to the complex or the community.
There was information circulating on social media that this shooting occurred at Paulson Stadium. That was incorrect. Stadium Walk is close to Paulson.
This is a developing story. Grice Connect will update the story as more information becomes available.