A new special committee on health care will be taking over coordination of the House of Representative's health care policy.
"Health care is a key component of quality of life, and we are committed to ensuring Georgians have access to quality, affordable health care in every corner of this state," said Georgia Speaker of the House Jon Burns on Jan. 23 while appointing the new special committee.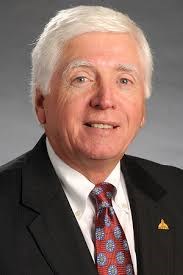 Burns has named Rep. Butch Parrish as chair of the special committee.
"Chairman Parrish has years of experience working on health care issues as both a legislator and pharmacist, and I trust him to lead our important work on health care policy," said Burns.
The committee will oversee and coordinate the house's health care policy – both legislative and budgetary.
Additional chairpersons named to the special committee on health care include:
Rep. Sharon Cooper (R-Marietta), public health
Rep. Katie Dempsey (R-Rome), human services (appropriations)
Rep. Lee Hawkins (R-Gainesville), health
Rep. Jesse Petrea (R-Savannah), human relations and aging
Rep. Darlene Taylor (R-Thomasville), health (appropriations)
"I remain dedicated to serving your interests as your state representative, and I hope that you will contact me with any questions or concerns you may have regarding the legislative session or with any proposals or recommendations for future legislation," said Parrish in an email.
For more information, click here.