Statesboro Fire Department (SFD) as of has responded to over 30 calls on Christmas Eve and Christmas Day. Many of them were alarm calls from sprinkler pipes and sprinkler heads in large apartment complexes that had frozen and busted. When the temperature finally rose above freezing the issues compounded with the sprinkler systems.
"This has certainly been one of the busiest Christmas holidays for our department," said SFD Deputy Chief Bobby Duggar. "With the temperatures staying significantly below freezing for over a 24 hour period it has caused a lot of busted pipes. Many of these were in apartment complexes which triggered the fire alarm."
Cawana Road house fire
At 4:11 PM Bulloch County 911 dispatched Statesboro Fire Department and Bulloch County Fire Department to a house fire in the 1400 block of Cawana Road on Christmas Day. The first engine to arrive on the scene reported light smoke coming from the eves of the house and requested additional engines and fire firefighters.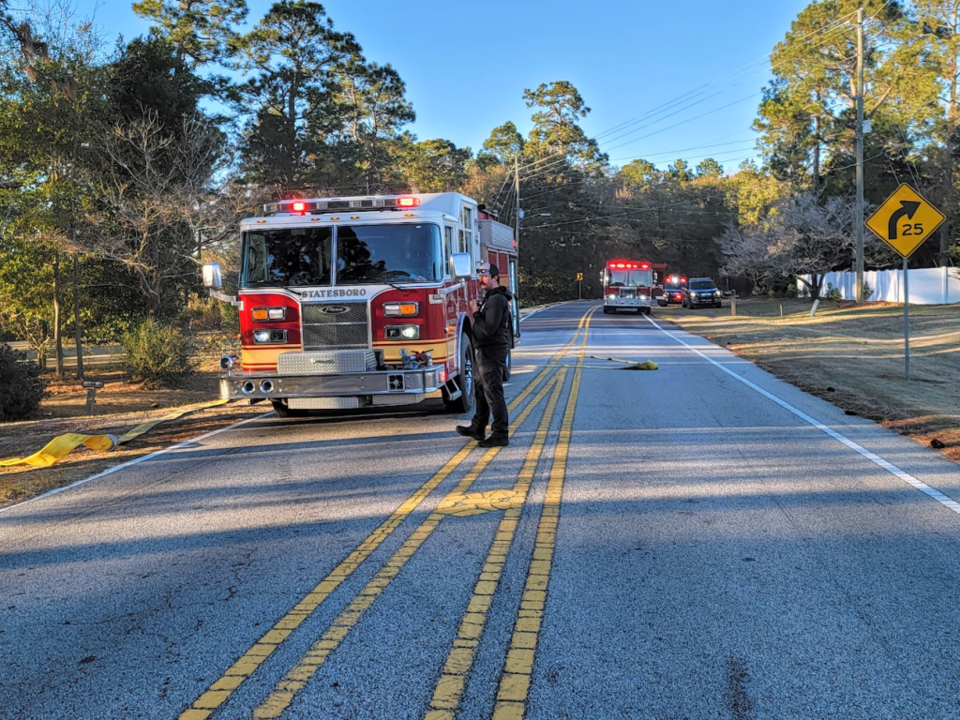 According to Stephan Hutchins, SFD Prevention Chief, the fire was contained to the area immediately surrounding the fireplace with no major losses to the structure. The fire damage was in the living room area around the fireplace. There was moderate smoke damage throughout the home.
The homeowners were having a family gathering for Christmas when the fire broke out.
Firefighters received unexpected help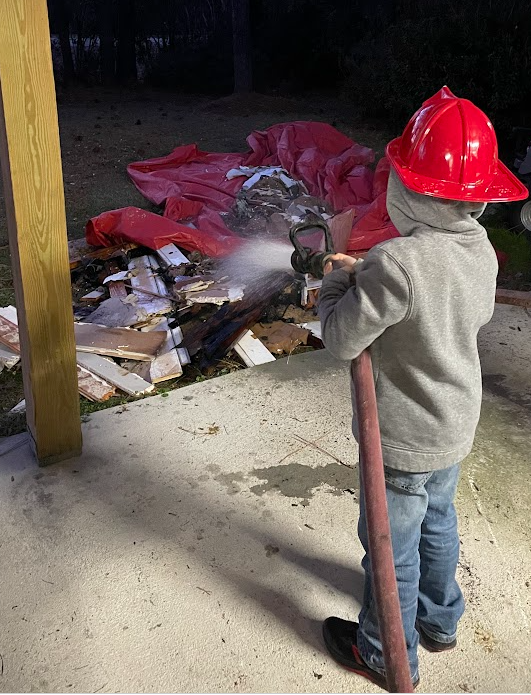 Statesboro firefighters received some additional assistance while they were performing the overhaul of the home from Brantley Denham, 6 1/2 years old. Brantley is the nephew of the homeowner. SFD Captain Rabon Hutchinson took some time to instruct Brantley on firefighting techniques.
In this labor market it is never to early to begin prospecting new firefighters. Captain Hutchison and Chief Hutchins both agree Brantley will make an excellent firefighter one day.
Bulloch County Courthouse pipes bust
One of the Christmas alarm calls was at the Bulloch County Courthouse. Statesboro Fire Department reported heavy water flow out of the third flood or the building. Bulloch County Courthouse maintenance responded as well. At the time of this story firefighters remain on the scene at the courthouse. The extent of damage is not known at this time. However, significant water was flowing from the third floor of the building.