With the arrival of Spring, beautiful weather and COVID greatly diminished the number of community events and fun activities have exploded. Thanks to the support of the Averitt Center for the Arts and Wing Maxx we have launched an interactive community events calendar.
Three easy ways to locate the Grice Connect Events Calendar
On s desktop click on Events Calendar in the menu bar at the top of website
On mobile click on the three lines below the headers and then select Event Calendar
In daily email scroll to bottom above daily obits and click on events button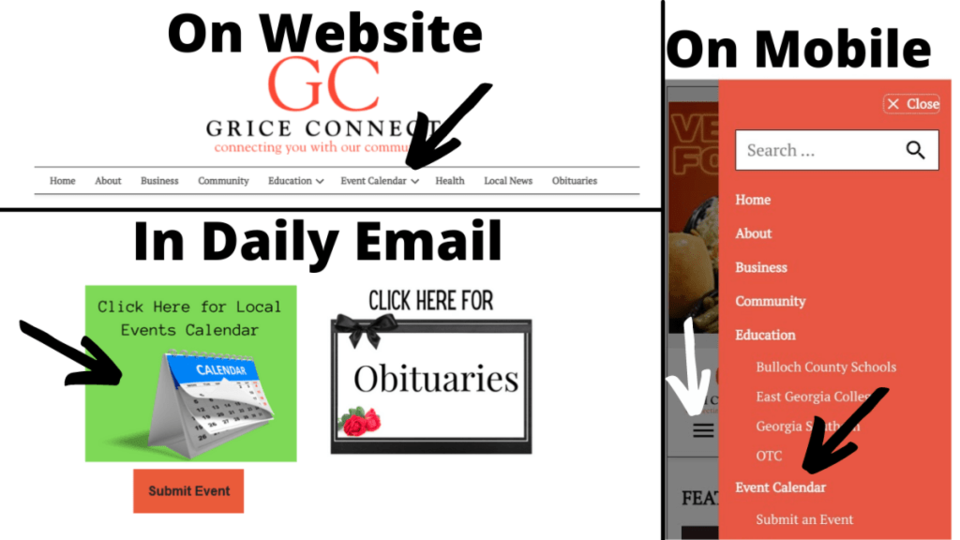 The events calendar has an easy to navigate format allows you to search events and even sort them by list, photo or date.
---

---
How to add your event FREE
Are you hosting an event but don't see it on the calendar? It is super simply to add your event by clicking here or completing the online form below.
ADD YOUR EVENT IN THE FORM BELOW:
Click below and check out the events for this week.