As the state of Georgia prepares for sub-freezing temperatures to move through the region over the coming days, the Georgia Department of Natural Resources (DNR), which operates state parks, is working closely with Georgia Emergency Management Agency and Homeland Security (GEMA) to ensure public safety.
Georgia State Parks are opening warming stations for public use to assist homeowners who may lose power and stranded motorists.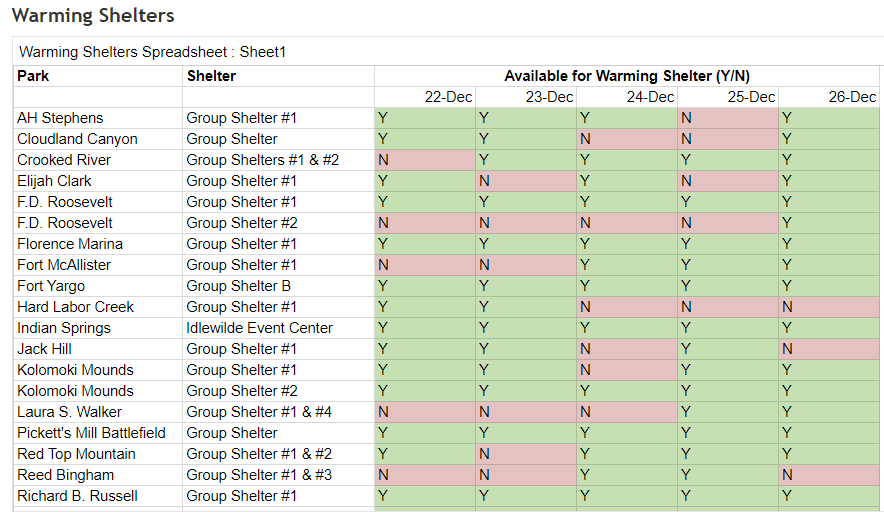 ParkPass fees will be waived for those using warming stations. To find a full list of warming stations and their availability, click here.
For more information on reserving available campsites or cabins, click here.
Equestrian facilities are available at the following state parks:
Additional resources for residents:
For information regarding the state's overall preparedness efforts, click here.