Updated 11/7: Public safety agencies responded on Sunday, November 6, 2022 to a fatal two vehicle crash in Brooklet, Georgia.
At 2:28 pm Bulloch County 911 dispatched Bulloch County Sheriff's officers, Brooklet PD, Bulloch County Fire and Rescue, Bulloch County EMS and GSP to a serious accident the the intersection of Hwy. 80 and Cromley road in the City of Brooklet. A large cotton hauling truck struck a Honda van at the intersection.
A Brooklet PD officer was the first to arrive on the scene and reported that there were three entrapments in the car and one of the victims was unresponsive.
Bulloch County Fire and Rescue extricated all three occupants of the Honda. According to GSP officers on the scene, the back seat passenger was killed on impact. The driver and passenger of the car were taken individually by two Bulloch County EMS ambulances to Memorial Medical Center in Savannah. The trooper did not have a condition of either victims who were transported to Savannah, but believe both to be critical.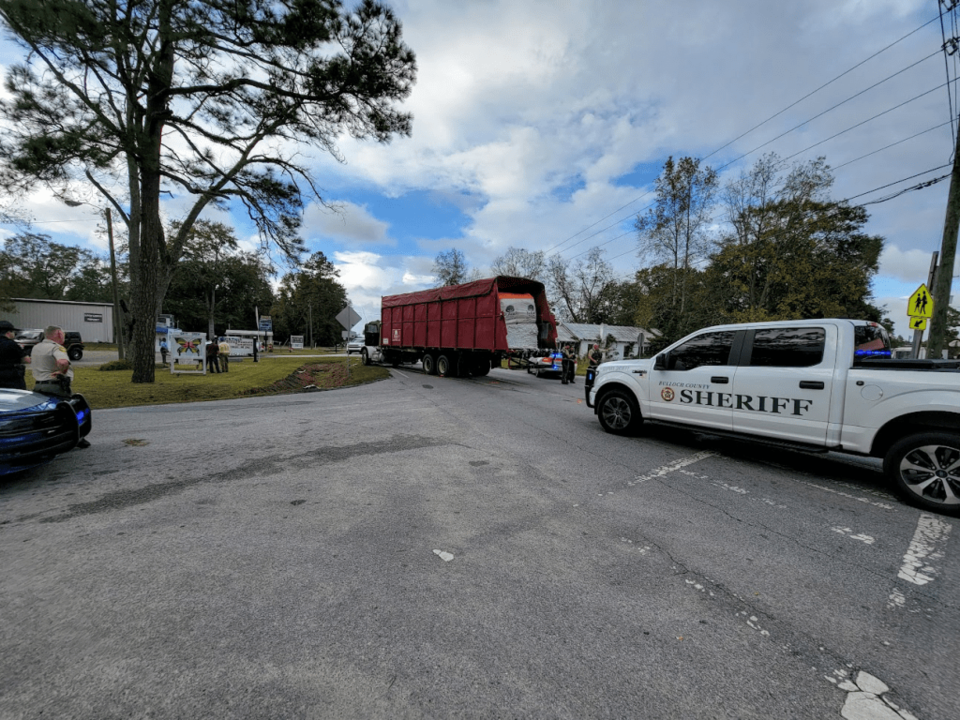 Bulloch County EMS paramedics on the scene requested medical helicopters to the scene but they were unable to fly due to weather.
The driver of the truck was not injured.
Richard Pylant, Bulloch County Deputy Coroner responded to the scene and identified the deceased lady on Monday morning, November 7 after notification of next of kin, as Virbalaben Bhatt, 80 with a Statesboro address. She was the unrestrained back seat passenger in the car. Her son who was driving the car and his wife, who was a front seat passenger, remain hospitalized in Savannah. There is no update on their condition at this time.
Traffic was detoured for several hours while GSP investigated the accident. No further details are available at this time. Grice Connect will update the story as more information becomes available.