Chick-fil-A Statesboro closed the restaurant on today to prepare for demolition and construction of a brand new Chic-fil-A.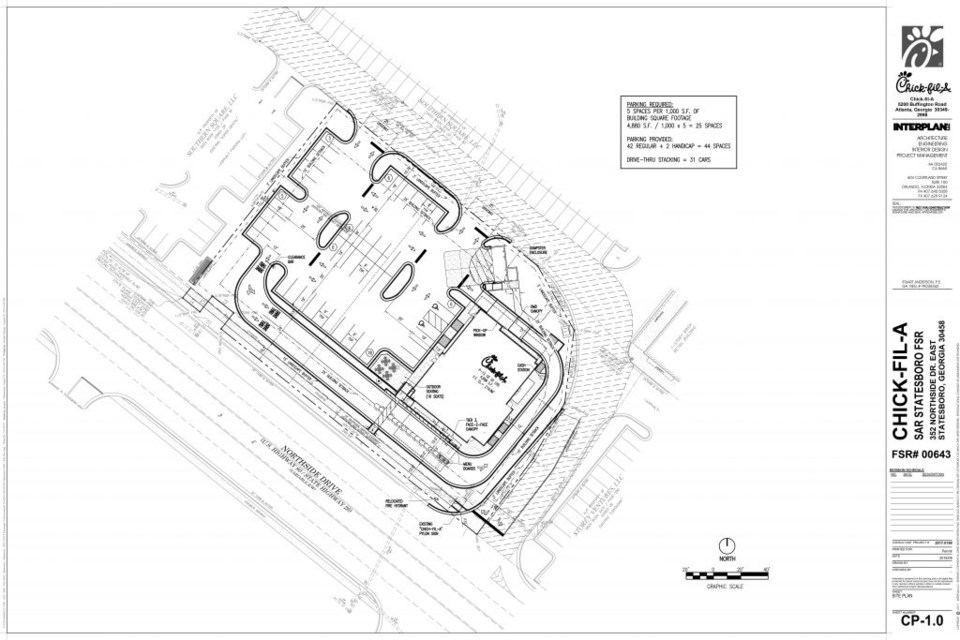 The new restaurant will be set back towards LongHorn Steakhouse. The front door will be located close to where the current drive-through window is now. The dining room will be an open concept and include high top tables, traditional tables and a new addition of community tables to accommodate larger groups.
One of the exciting new features is the playground, which will be located inside for children to play in a climate-controlled environment year-round.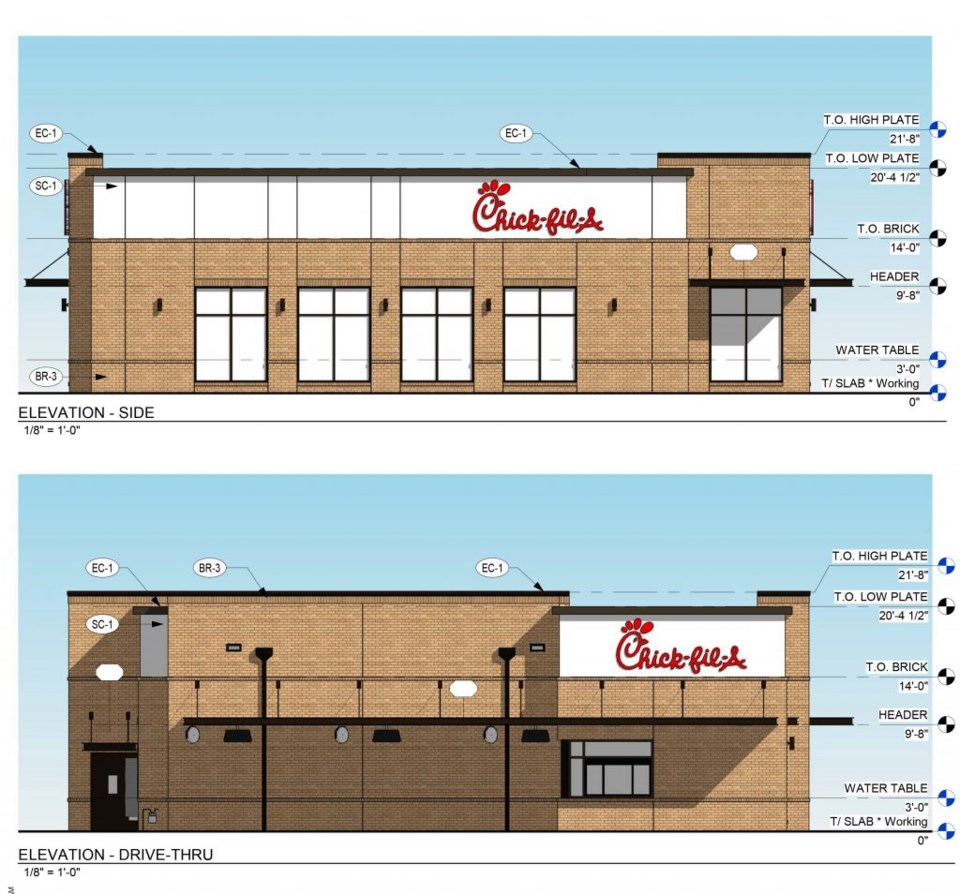 The primary advantage of setting the building back is to have the ability to enhance the quest's drive-through experience. Guests will be able to enter the parking lot, get in the drive-through que, order, pay, pick up the food and exit the parking lot without having to face oncoming traffic. The drive-through will include a canopy that will cover the cars as they enter the drive-through.
"We are excited to have a state-of-the-art canopy system which will allow our team to serve our guests in our drive-through in the efficient manner that they have grown accustomed to while protecting our team from the elements", said David Boykin Statesboro owner/operator.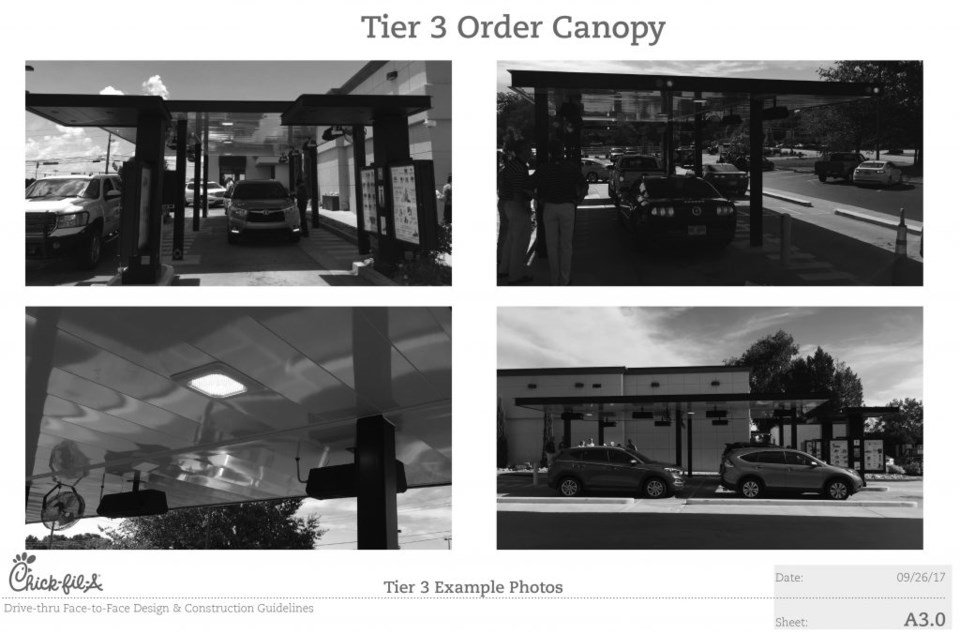 One of the biggest expansions will be in the kitchen, which will see the product space increased by about 55 percent.
"It is always my pleasure to offer our guests a great product in a family-friendly environment. I hope our guests will be excited about our plans for a state-of-the-art restaurant", said Statesboro owner/operator David Boykin. "I believe that this new opportunity will create remarkable experiences for all who come in contact with my team and we appreciate the opportunity to serve our community. Our team is excited about this rebuild and we look forward to serving our guest again soon."
They hope to have the new Chick-fil-A open in late July.
We will continue to keep you updated on Chick-fil-A's plans as they work through this exciting "new" addition to our community. You can also follow the progress on Chick-fil-A's social media on Facebook (Chick-fil-A Statesboro) and Instagram (cfastatesboro).