Dreams are coming true, right here in Statesboro, GA.
The "Habitat for Humanity of Bulloch County" chapter is building affordable housing units for successfully approved "Habitat Homeowners" currently.
On Tuesday, March 21, Grice Connect visited the recent construction site for the Habitat House #60. Habitat House #60 is located at 102 West Inman Street in Statesboro, GA. Furthermore, it has been approved for the first-time homeowner, Maria Lipsey. Lipsey is a Bulloch County resident currently working at Walmart Distribution Center. Lipsey is elated to be stepping into this next chapter of her life as a first-time homeowner, with her three young children by her side.
The Habitat for Humanity organization regularly makes dreams, like Lipsey's, come true through their "Habitat Homeowner" program.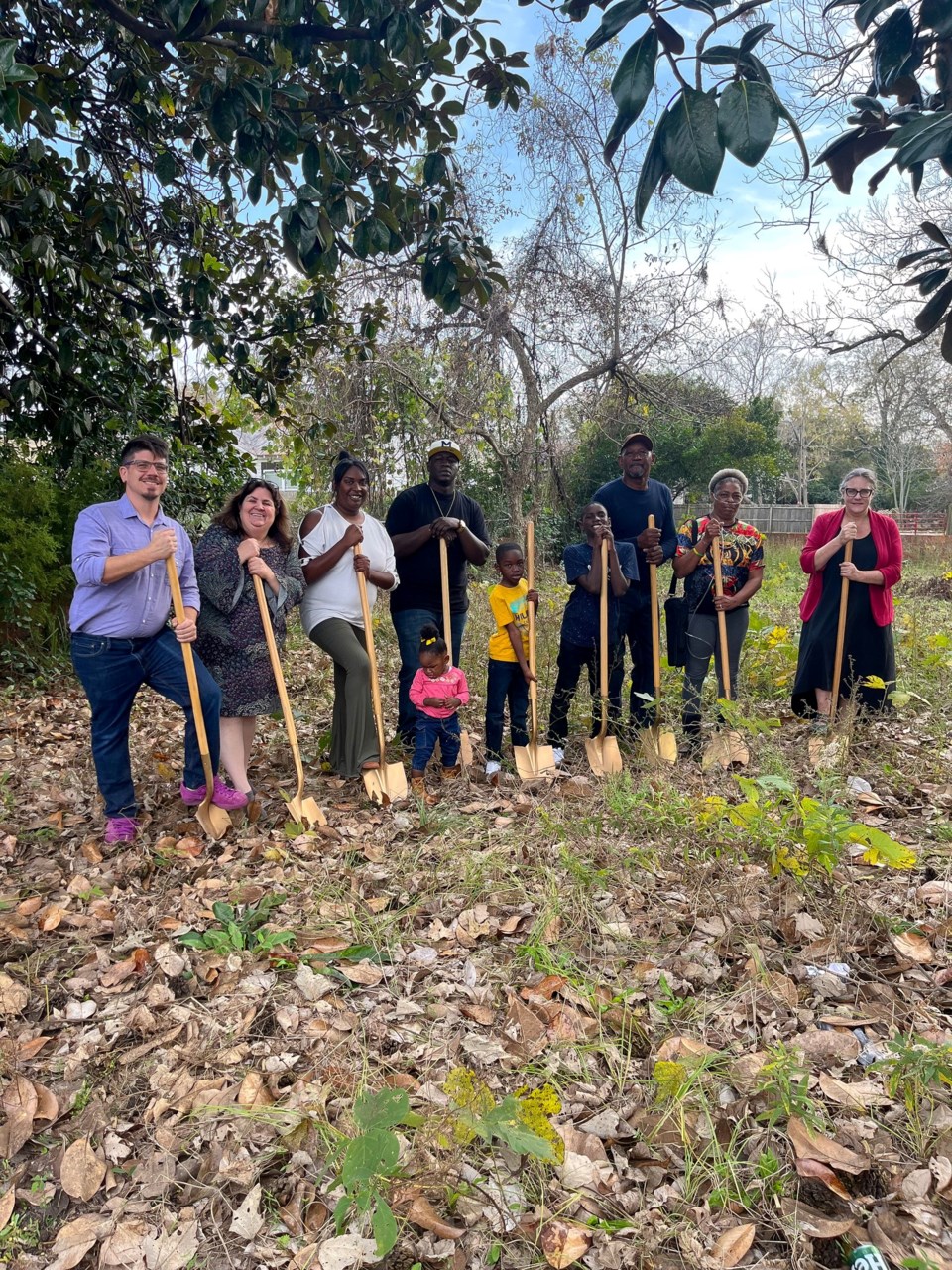 The Habitat Homeowner program selects individuals at a local level who may need financial support in gaining decent and affordable housing. For interested individuals, one must simply apply to the homeowner program via the "Habitat for Humanity" website. The local habitat organization will select those applicants whose families might be most affected by the current economic conditions. Those conditions may range from that of unpredictable rent increases, to unsafe neighborhoods, to the lack of affordable housing currently.
Now, once an applicant's application has been approved by the organization, prospective Habitat homeowners must take part in the actual building of their homes. Those hours of labor are called "sweat equity hours". Prospective homeowners must complete 250 sweat equity hours in total. (90 of those 250 sweat equity hours must be worked on the actual construction of their Habitat Homes).
Lipsey's joy could not be hidden as she beamed from ear-to-ear during our discussion of her future home. She expressed that she and her three children are "so excited to move into their future home to create lasting memories." What's more is that Lipsey's house is being created with cutting-edge technology. In fact, the house is being constructed using materials referred to as Insulating Concrete Forms (ICF) and poured concrete. The acting visual of the house's foundation looks like Lego Styrofoam blocks being stacked on top of each other.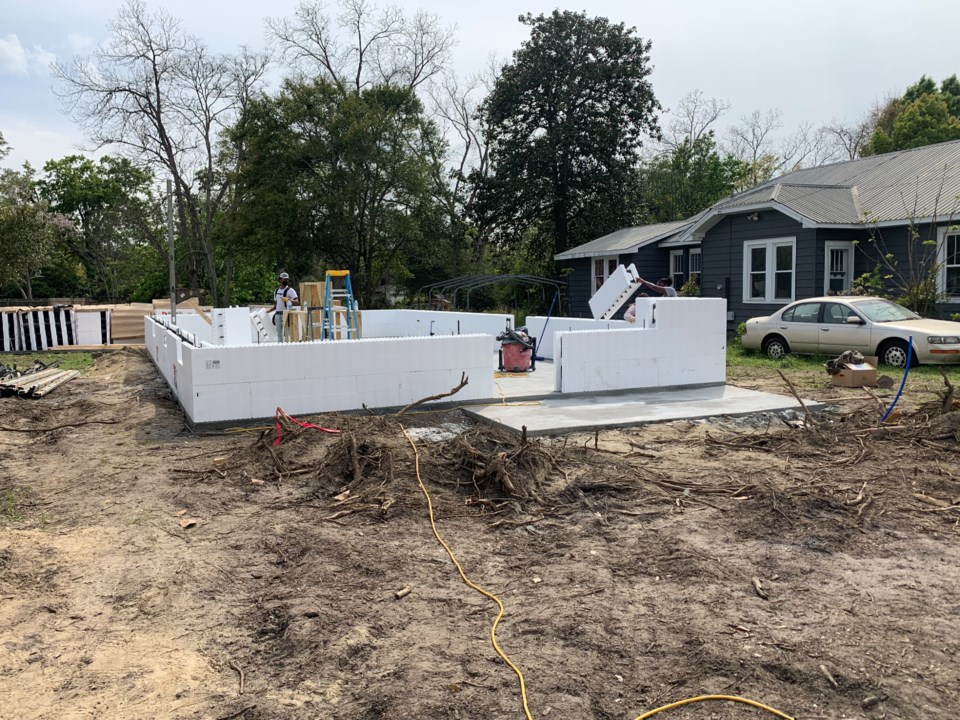 Aaron Marcinkevich, Habitat for Humanity of Bulloch County Construction Manager, explains this process clearly. He says that "these foam blocks will serve as part of the actual foundation for the Habitat Home. We simply hollow out multiple channels on the inside on the blocks and we run the wire down. This is also where the conduit will come through. Furthermore, on the outside of the house, we will have a stucco finish. While on the inside of the house, we will have a drywall finish. And once the home is fully completed, spectators will not be able to determine the difference between this home versus any other types of homes."
Marcinkevich also sites that these ICF homes are highly durable and made to withstand extreme hazardous conditions. These hazardous conditions include those of fires and natural disasters. So not only is the resilience offered by these homes similar to standard home types, but the innovative technology of these homes makes them more desirable prototypes for the organization moving forward. (Additionally, because the building time for the ICF homes is much quicker than the building time for standard homes).
The Habitat for Humanity of Bulloch County Executive Director, Kathy Jenkins, would like to thank June Spencer for being the sponsor for Habitat House #60. Jenkins relayed that "June Spencer gave us a large portion of the money to build this Habitat House #60. So we are so very thankful to her for her generous contributions towards this house especially". Typically, sponsorship prices for an entire Habitat Homeowner house are estimated to be around $100,000. So, if you are interested in becoming a sponsor, please contact the Bulloch County "Habitat for Humanity" organization at (912) 489-2076 for more support.
Jenkins also encourages all interested participants to visit their website (habitatbulloch.org) for ongoing volunteer opportunities at local construction sites.
For more information on how you may donate or contribute to the Habitat for Humanity Organization, please visit their local website at https://habitatbulloch.org/ for more support.