The annual Botanic Garden at Georgia Southern University Plant Sale fundraiser will be held Saturday, November 6th, from 9 AM - 1 PM, as well as on Sunday, November 7th, from 12 PM to 4 PM.
Get Grice Connect's FREE daily newsletter.
The best way to keep up with Statesboro news, information and events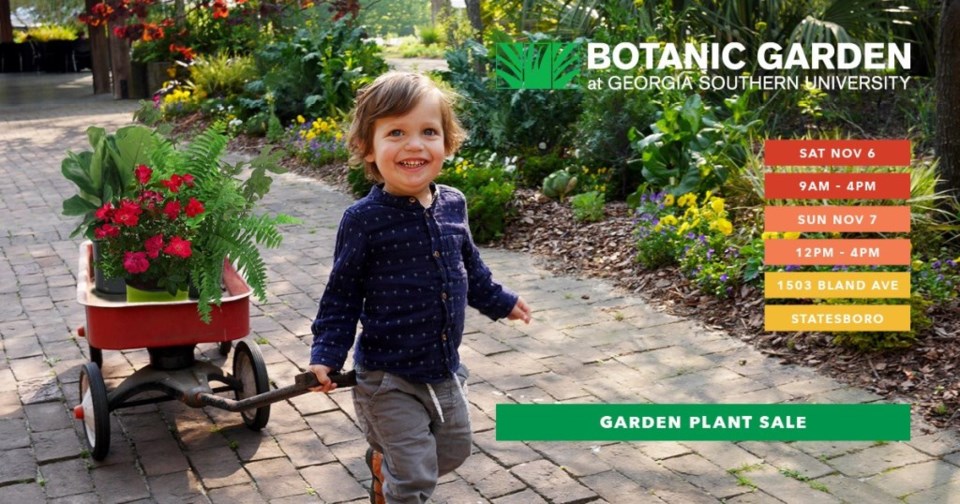 The team over at the Botanic Gardens invites you to come out to pick up your next plant, as well as ask questions regarding botany.
Bring photos of your yard and consult the Botanic Garden experts.
The Georgia Southern University Botanic Garden is located at 1503 Bland Avenue in Statesboro.
All proceeds from the plant sale will benefit the Botanic Garden at Georgia Southern University.
Here's a fun plant fact: Plants will establish the best root systems when planted in the fall.
Browse the curated selection - from herbs to trees. All chosen to succeed in our conditions.
You can preview the sale by clicking below or clicking http://tiny.cc/plantsale