Dr. Charles Mark "KF4MLT" Aulick, the President of the Statesboro Amateur Radio Society (STARS) died on January 19, 2023. Dr. Aulick died of complications from lymphoma under hospice care.
Dr. Aulick was a former professor of math and computer science at Georgia Southern University and an active HAM radio enthusiast.
Mark Aulick Winter Field Day
Members of his radio club, Statesboro Amateur Radio Society (STARS) in Statesboro are dedicating their participation in the national Ameteur Radio Winter Field Day exercise to Dr. Mark "KF4MLT" Aulick this weekend.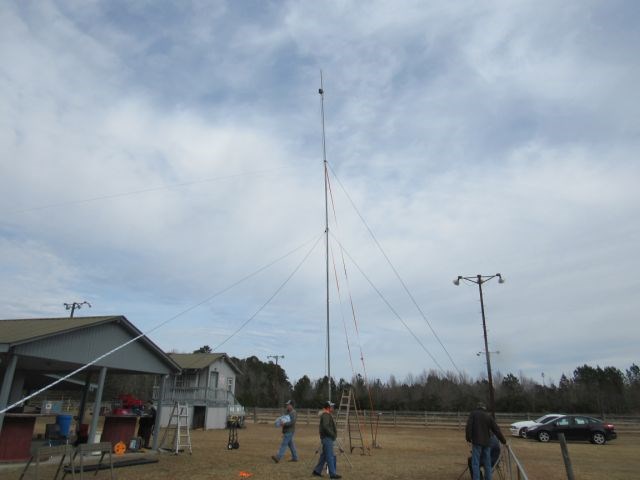 STARS and Southeastern Amateur Radio Association (SARA) in Twin City have joined together to participate and host the exercises, this weekend Jan. 28 & 29. The Winter Field Day will be held in the Bulloch County Horseman's Association Arena, 507 Mill Creek Road, off US 301 North of Statesboro.
24 hour exercise in Dr. Aulick's memory
Starting at 2 p.m. Saturday, and for the next 24 hours "ham" operators will begin an exercise to showcase the science, skill and communications of Amateur Radio.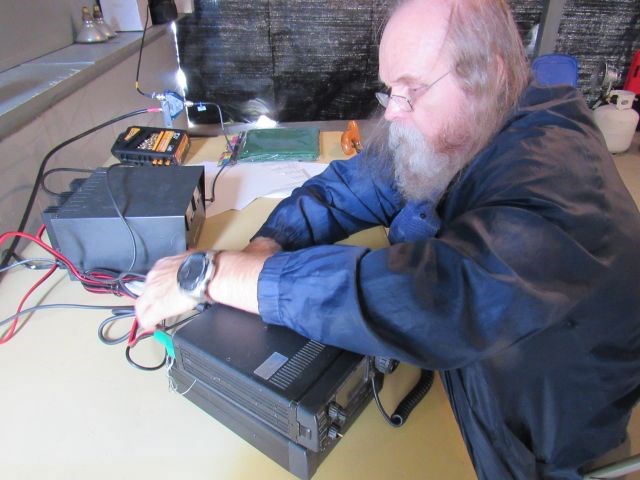 "Nothing would please Mark more than to know we are carrying on this important exercise in his memory," said Buddy Horne, longtime friend and fellow STARS member. "This event continues his mission of introducing and exposing the public to the wonders of ameteur radio's. It is also is provides an opportunity for ameteur operators to connect and test their equipment to ensure they are ready to step up if needed in a time of disaster or emergency."
Public invited to participate
STAR and SARA members will set up temporary stations in the Bulloch County Horseman's Associations Arena to make contacts with other amateur radio operators around the world for 24 hours. Members of the public are welcome to visit between 2 p.m. and 11 p.m. on Saturday and between 10 a.m. and 2 p.m. on Sunday.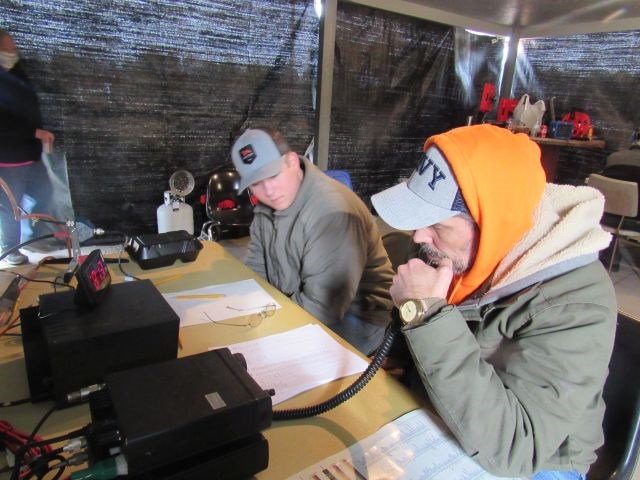 Amateur Radio has been around for over 100 years and has allowed people from all walks of life to experiment with electronics and communications techniques and provide a free public service to their communities during a disaster, all done with over the air radio signals and without the need of a cell phone or the Internet.
You can participate by yourself or get your friends, family, or whole club involved. Winter Field Day is open to participants worldwide. Amateur radio operators may use frequencies on the HF, VHF, or UHF bands and are free to use any mode that can faithfully transmit the required exchange intact. Similar to the ARRL's Field Day, bonus points are earned in several ways, including using non-commercial power sources, operating from remote locations, satellite contacts, and more.
Sponsored nationally by the Winter Field Day Association, WFD is always held on the last full weekend in January. The passion of organizers is the belief that Ham radio operators should practice portable emergency communications in winter environments as the potential for freezing temperatures, snow, ice, and other hazards present unique operational concerns. WFD is formatted to help increase the overall level of preparedness for disasters and improve operational skills in subpar conditions.
Family Memorial Service
Dr. Aulick's family is also holding a visitation and the memorial service on Saturday, January 28, 2023 at Eastern Heights Baptist Church in Statesboro. The visitation will begin at 3:00 PM and the memorial service will follow at 4 PM. There will be no graveside service.