Bulloch County has issued a weather alert for Friday and Saturday night.
"A strong low-pressure system will move across the Southeast Friday, March 11, 2022 and Saturday, March 12, 2022 bringing severe weather to South and Central Georgia and winter weather to North Georgia," said Ted Wynn, Director Bulloch County Public Safety/EMA/HS. "Showers and thunderstorms are possible for Bulloch County Friday and into Saturday morning followed by gusty winds Saturday and lows in the 20's Sunday morning. Take precautions for Pets, Plants, Pipes, and People."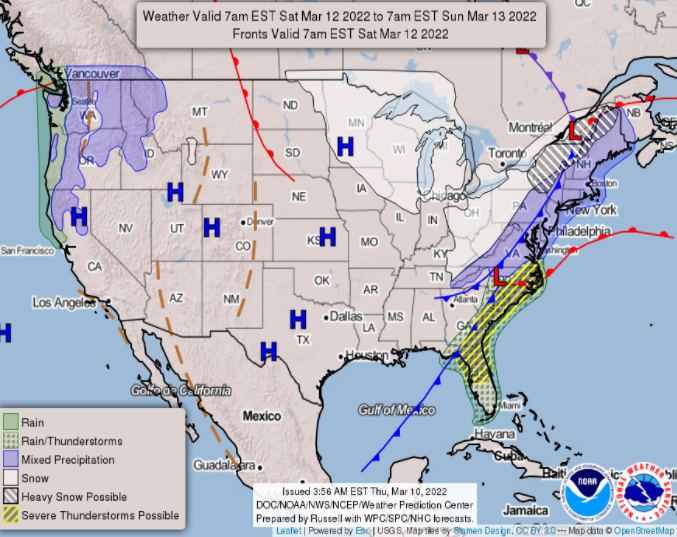 NWS Charleston Hazardous Weather Alert for southeast Georgia.
Severe Thunderstorms: A few strong to severe thunderstorms could develop across southeast Georgia overnight Friday and Saturday morning. The primary threat will be damaging wind gusts. Although, an isolated tornado cannot be ruled out.
Frost/Freeze: Freezing temperatures are expected across most of the area Saturday night. Freeze watches and warnings may be needed. Frost and/or freeze conditions are also possible Sunday night, though temperatures will not be as cold as Saturday night.