The City of Rocky Mount, North Carolina honored their former City Manager and current Statesboro City Manager, Charles Penny last week. They named the lobby of the Rocky Mount Event Center in his honor.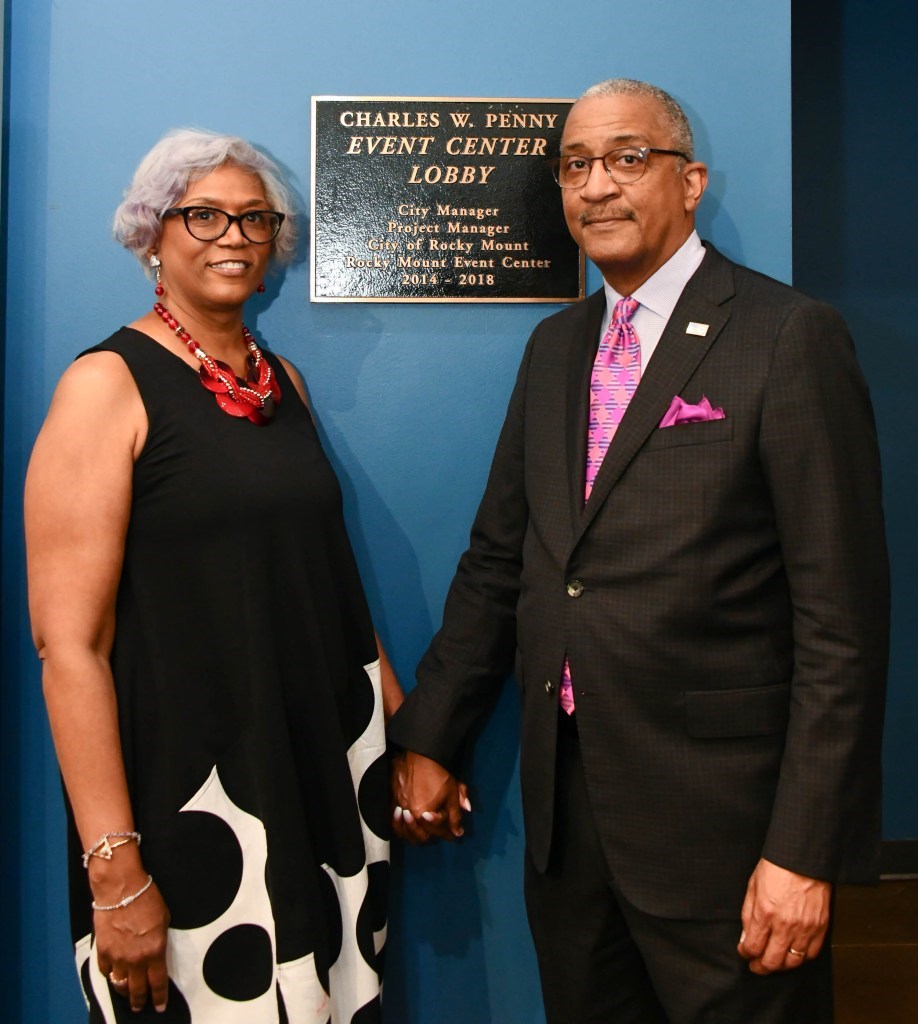 Penny served as city manager in Rocky Mount from 2011 to 2017. He pushed hard for creation of the Rocky Mount Event Center and oversaw construction of the premier, state-of-the-art 165,000 square foot facility, which opened in 2018 in downtown Rocky Mount.
A large crowd of friends and family welcomed Charles and Edith Penny back to Rocky Mount for the naming ceremony.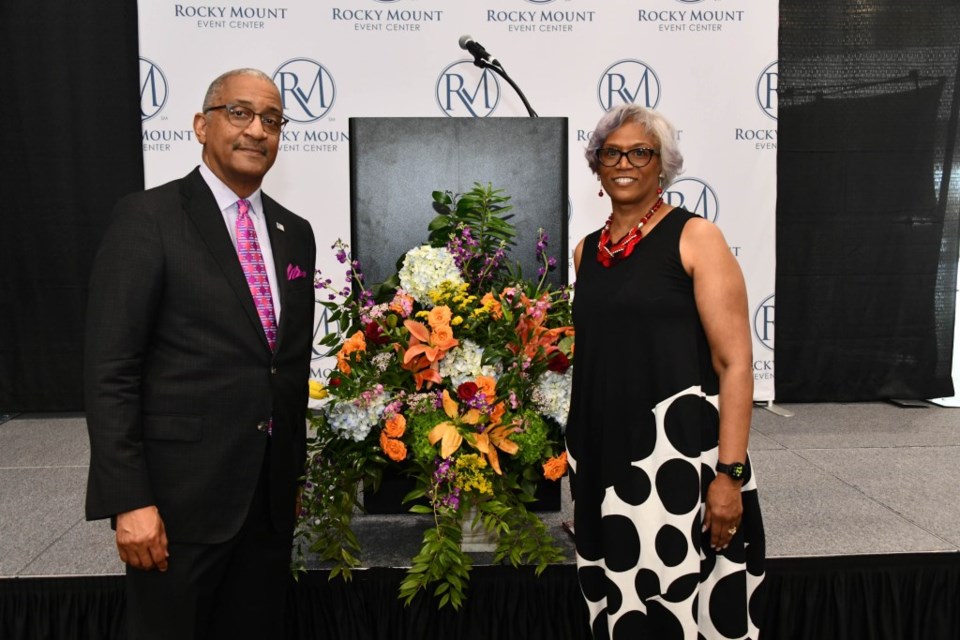 "Charles Penny you did this thing right here! That is why today we are gathered here together to celebrate where miracles take place. Don't ever underestimate the power of an idea, the power of the people who are fueled with hope and can get something done. If it can happen a little bit, it can happen a great big bit. Thank you Mr. Penny for setting the momentum in place,"said Ruben Blackwell, Councilman, Rocky Mount City Council. "Mr. Penny you deserve this, you earned this. This aint about favors, or friendship or brotherhood, this is about hard work, dedication, inspiration, creativity and never giving up. It's about how perseverance pays off."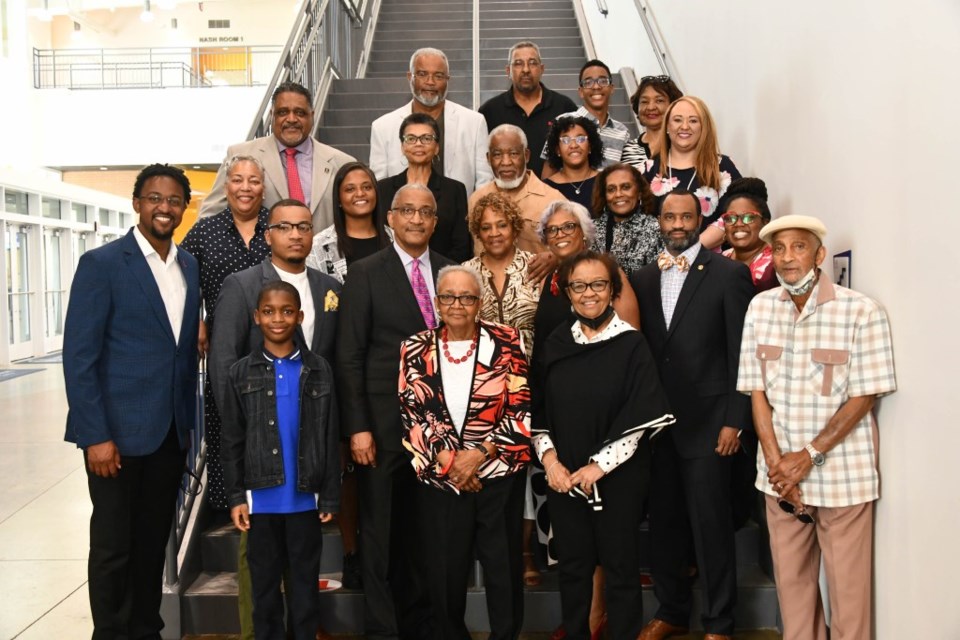 Thanks to the City of Rocky Mount for providing video of the entire ceremony below. Mr. Penny's remarks begin at 23:52.
"In everything give thanks, so today I thank God for his goodness and his mercy, I thank him for his direction and for everything, for bringing us to Rocky Mount in 1994 and providing the vision and working through me to deliver the vision," an emotional Charles Penny responded. "Because, but for God, where would we be."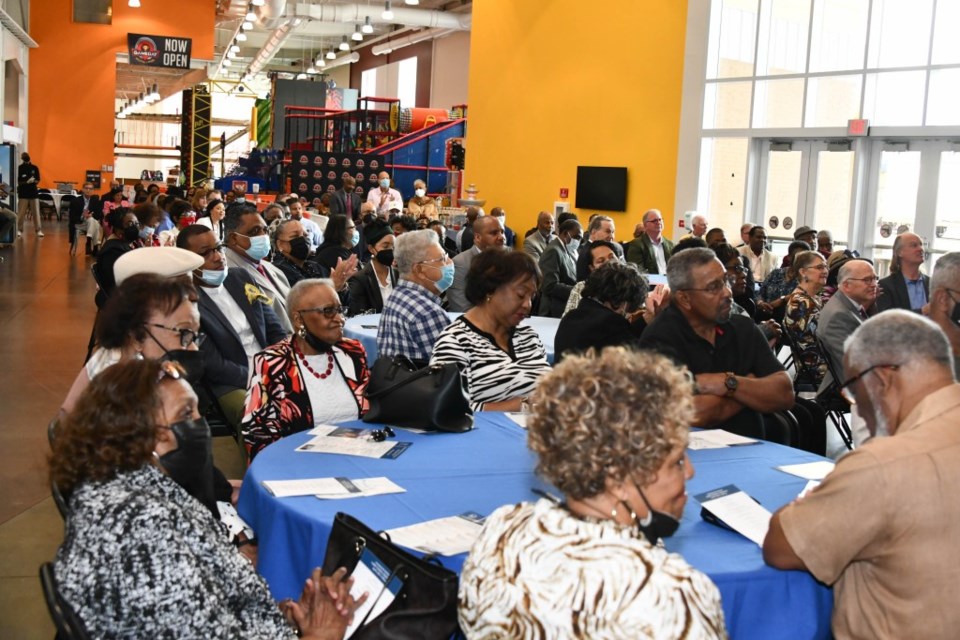 About the Event Center
The Event Center can seat up to 4,000 people and it has room for eight basketball courts and 16 volleyball courts, as well as four locker rooms and five team meeting rooms.
Just this year, the facility has hosted 10 major sporting events. Thousands of people from across the nation have attended these volleyball, basketball and cheerleading tournaments, generating more than $3 million in local economic impact.
Besides serving as a site for meetings and conventions, the Rocky Mount Event Center provides plenty of activities for our community's residents. It features a large arcade and an array of climbing walls, as well as space for everything from birthday parties to weddings. The facility also hosts large concerts throughout the year.