The Van Buren Sanitarium at the corner of Elm Street and Van Buren street in downtown Statesboro was heavily damaged Sunday night, May 9, 2021 by fire. Bulloch 911 dispatched Statesboro Fire Department around 9:00 PM. When firefighters arrived on the scene the found the building fully involved. They immediately requested additional assistance from Statesboro and Bulloch Fire departments along with the CAFE unit.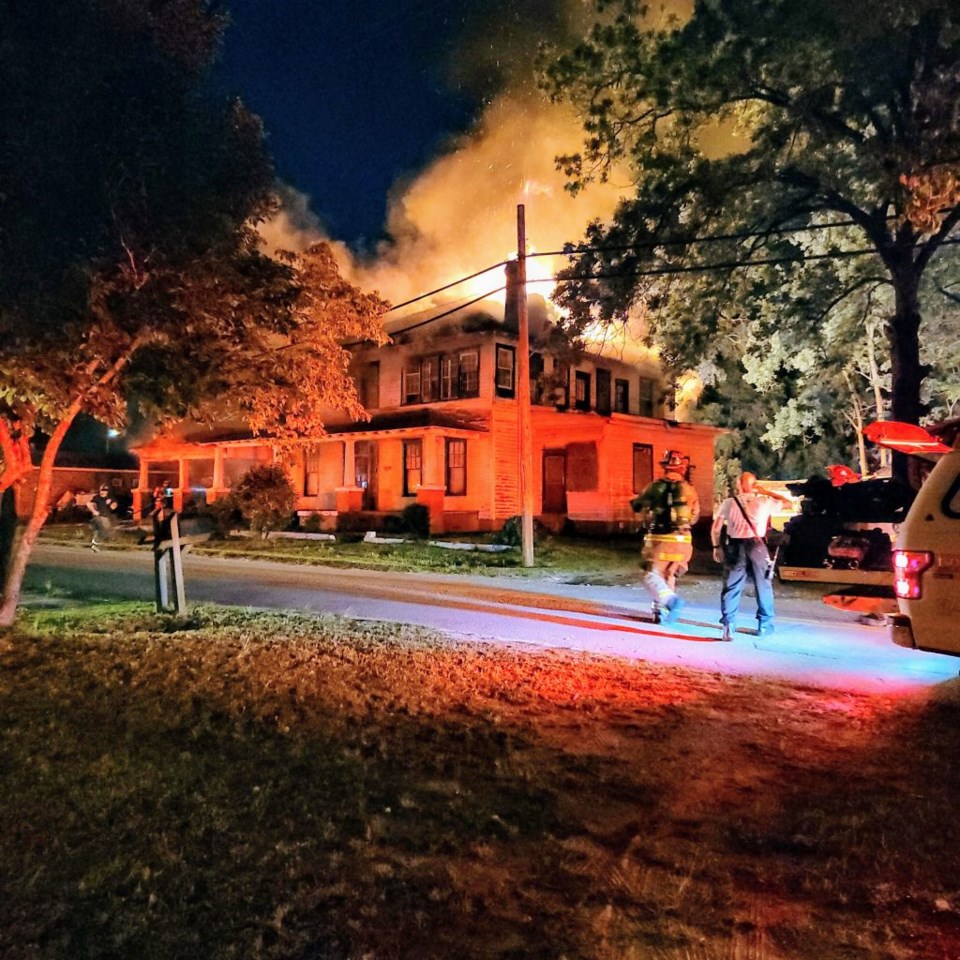 The building was not occupied at the time of the fire and the building did not have power activated. There are no reported injuries. It is owned by Glennera Martin a member of the Bulloch County School Board. Ms. Martin was on the scene and was devastated by the fire. She was actually born in the hospital.
It took firefighters over an hour to get the fire under control. The large wooden structure was constructed in 1918 and is of historical significance. At the time of this story, firefighters are still working to complete extinguish all of the hot spots.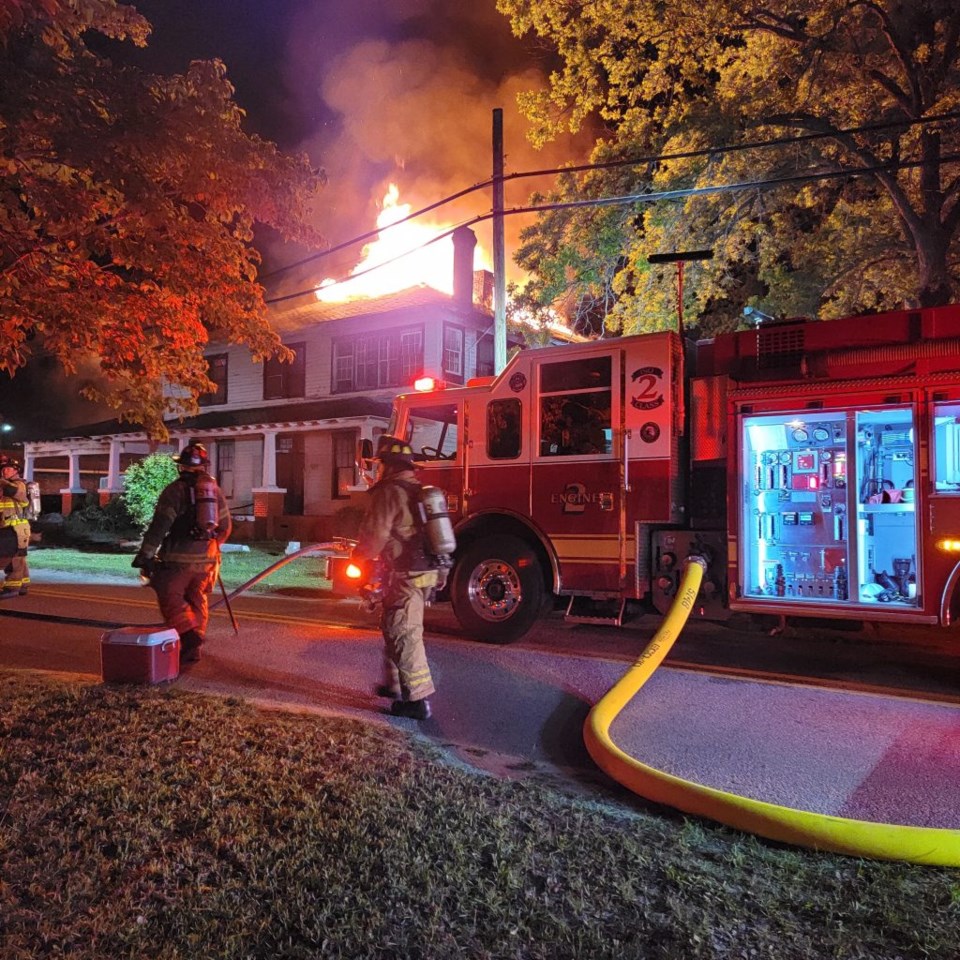 SFD Investigating Fire
Statesboro Fire Department will be conducting a routine cause and origin investigation of this fire to determine the cause. Anyone with any information on this fire is asked to call Stephan Hutchins, Prevention Chief at 912-764-3473 or by email at stephan.hutchins@stateboroga.gov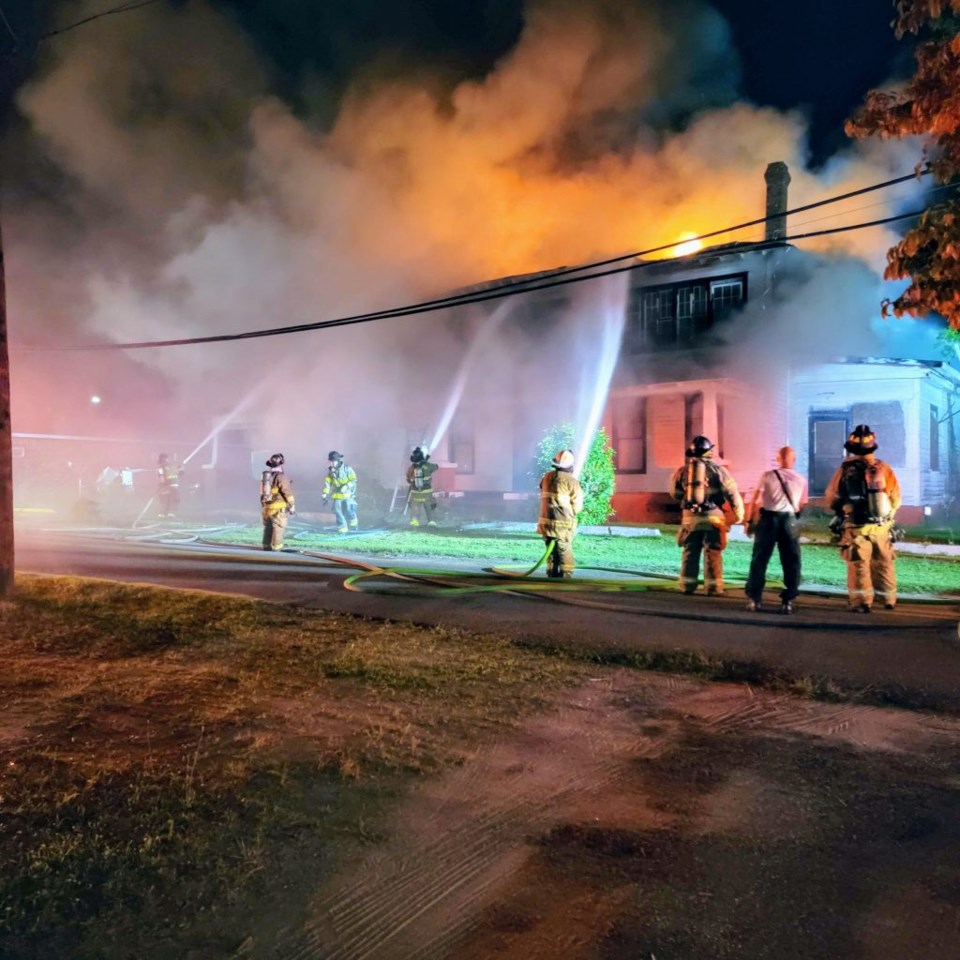 Grice Connect LIVE
Grice Connect went live from the scene and interviewed Statesboro Mayor Jonathan McCollar who responded to the scene. Mayor McCollar interview begins at 2:30. View the entire live video here:
First Black Hospital In Statesboro
According to Virginia Anne Franklin Waters, Director of the Bulloch County Historical Society, Dr. Harvey Van Buren, a native of Sumter, SC, was the first black physician in Statesboro. After receiving his M.D. degree from Howard University in 1915, he moved to town. Three years later he opened a 12-room hospital on Elm Street.
Known as the Van Buren Sanitarium, the facility grew into a major health service. He received much acclaim for his service to the community during the great flu epidemic of World War I.
The Bulloch County Historical Society is in the process of purchasing a historical marker for this important part of our history.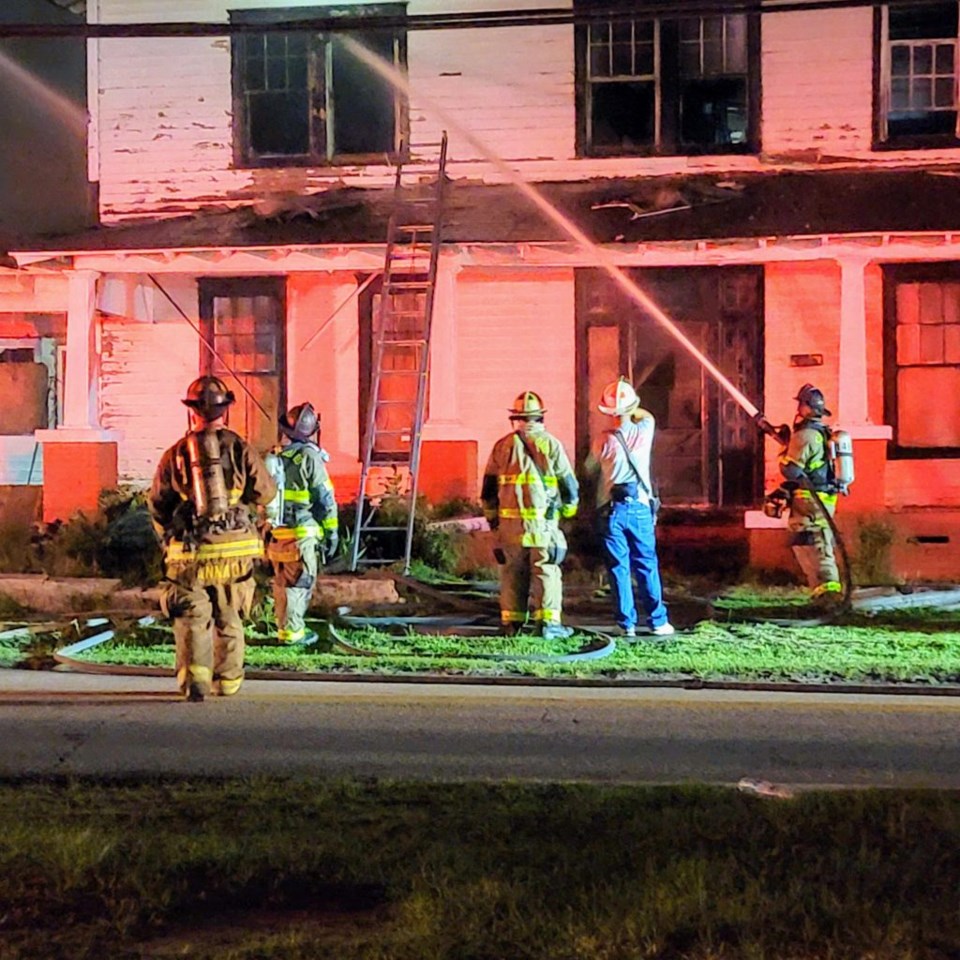 Stay Informed Get Immediate Alerts on Grice Connect
When major events happen in our community, Grice Connect followers turn to us to get information quickly and accurately. If you follow us on social media, make sure you have your alerts set to you get immediate notifications of events.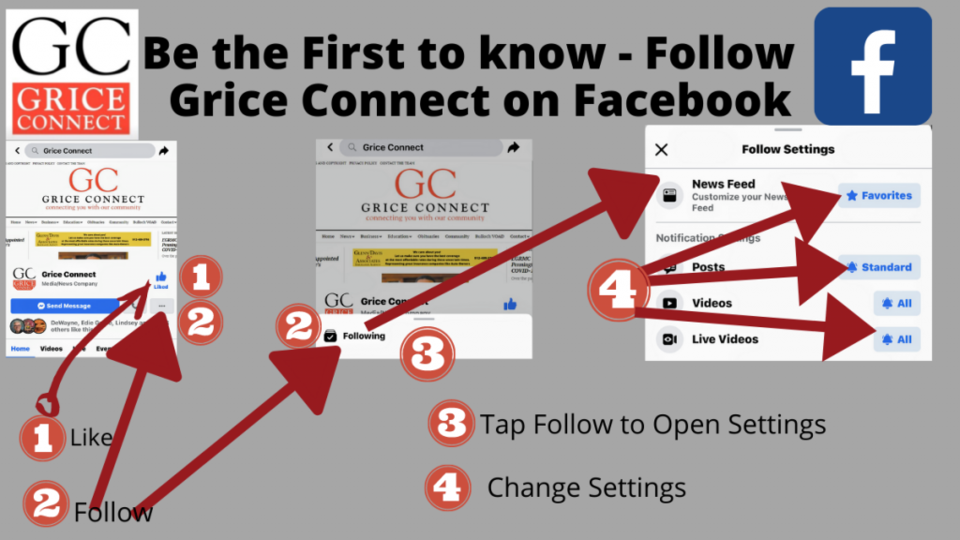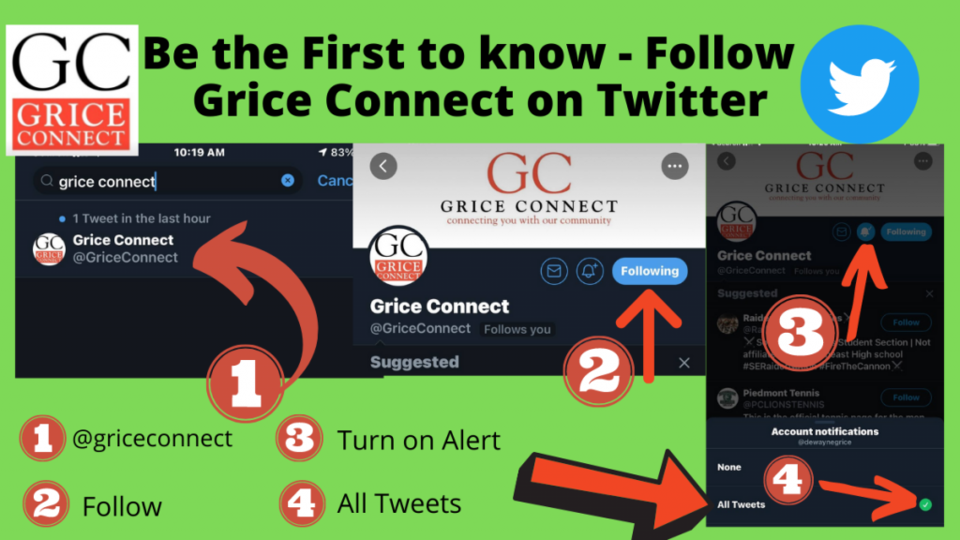 Make sure you, your family members and friends have subscribed to our free daily email briefing that comes to your email every morning at 6 AM. It is the best way to get a recap of events you may have missed and to stay informed with upcoming events in Statesboro and Bulloch County.