Two children died in a late night house fire.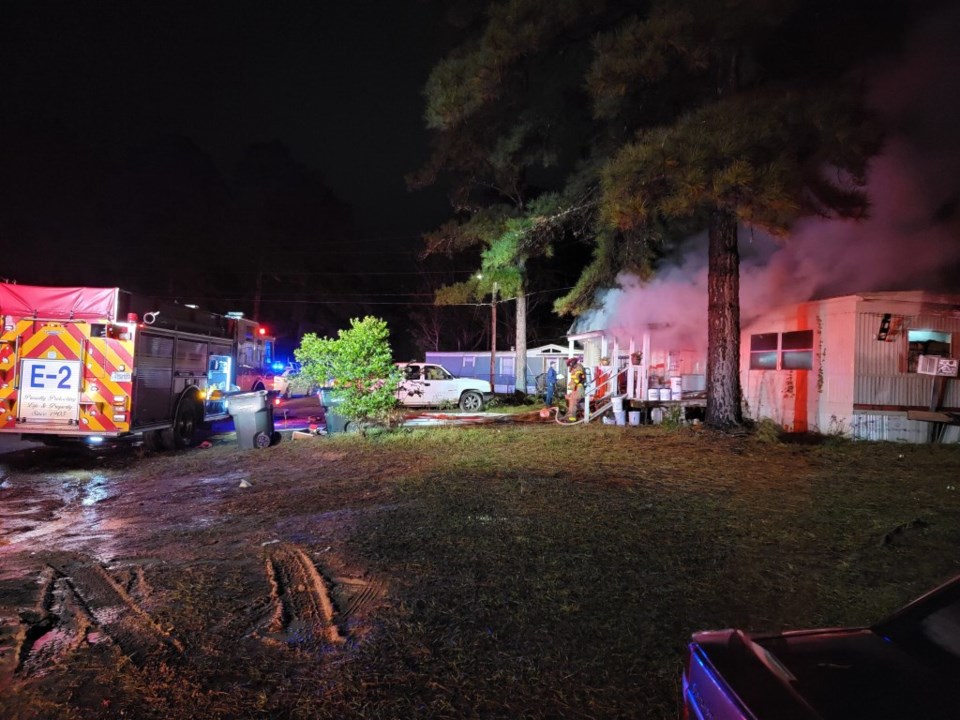 On Saturday, November 6, 2021 at 11:50 pm Bulloch County 911 dispatched Statesboro and Bulloch Fire Departments to a house fire at the Barn Mobile Home Park. Barn Mobile Home Park is located at 12161 Us Highway 301 South, just outside the city of Statesboro.
Get Grice Connect's FREE daily newsletter.
The best way to keep up with Statesboro news, information and events
911 dispatchers alerted Statesboro and Bulloch Fire that two children were trapped in a bedroom in the home. The callers reported the fire had begun in the HVAC unit. It was 48 degrees and raining when the call was dispatched.
Bulloch County Sheriff's Deputies arrived on the scene in three minutes from the time the call was dispatched. They attempted to make entry into the house but the fire and heat were too intense.
Statesboro Fire Department Engine Two was the first fire engine to arrive on the scene in only six minutes. Firefighters on Engine Two began an aggressive search and rescue operation and located the two children in the home. They extricated the children from the burning house and began providing emergency aid to the children.
Bulloch County EMS was on the scene and determined that both of the children had succumbed to the fire.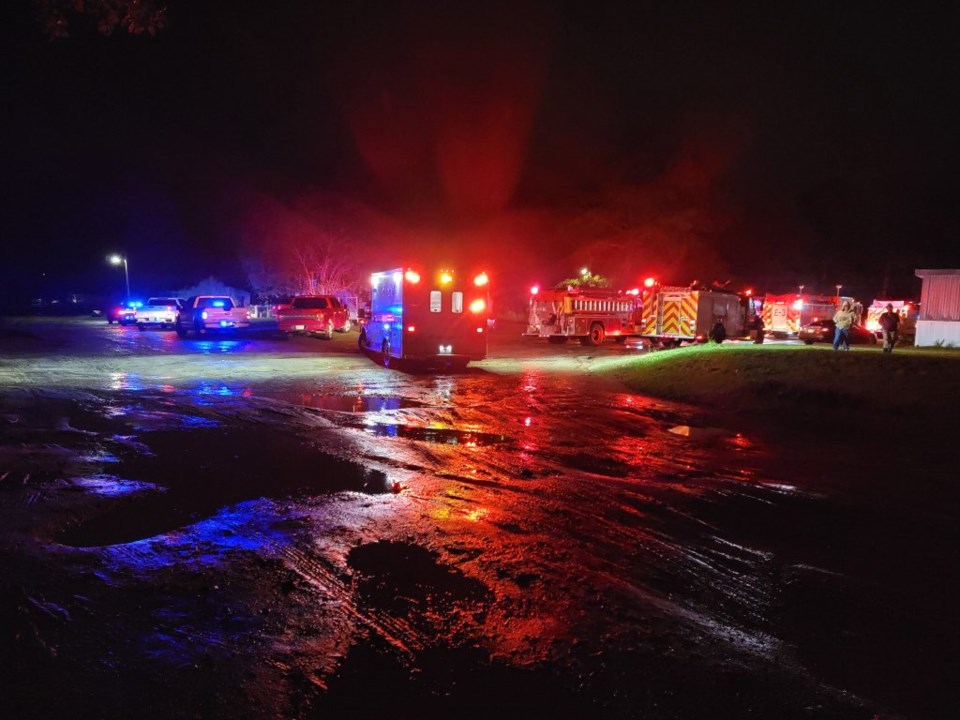 Bulloch County Corner Jake Futch has confirmed two small children, a two year old and a three year old, have died in the fire. Futch, along with Bulloch County Sheriff Investigators, are investigating the fire and deaths.
The fire heavily damaged the double wide mobile home.
This is a developing story. Check back for updates.
Grice Connect sends our condolences to the parents and family of these two children.