TORNADO WATCH 98 IS IN EFFECT UNTIL 9:00 PM EDT, APRIL 5, 2022 FOR STATESBORO AND BULLOCH COUNTY.
The Grice Connect Team is monitoring this weather development.
A round of showers and thunderstorms is expected to shift across the area this afternoon and evening. Some thunderstorms could become severe with damaging wind gusts being the primary hazard. A few tornadoes are also possible with the greatest potential across southeast Georgia.
What is the difference between a Tornado Watch and a Tornado Warning issued by the National Weather Service?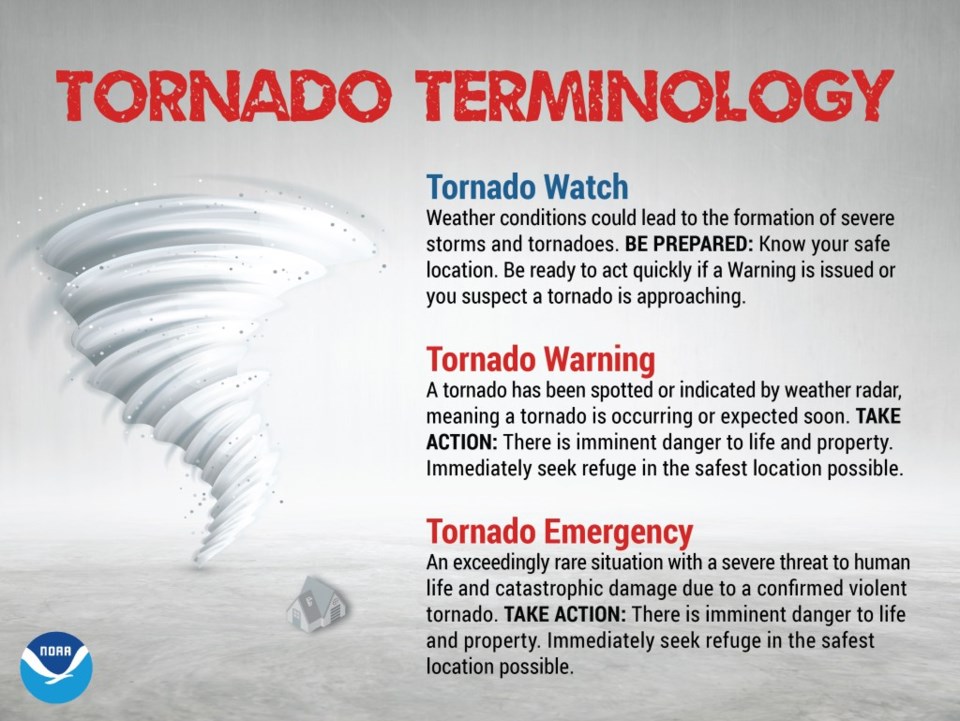 Tornado Watch: Be Prepared! Tornadoes are possible in and near the watch area. Review and discuss your emergency plans and check supplies and your safe room. Be ready to act quickly if a warning is issued or you suspect a tornado is approaching. Acting early helps to save lives! Watches are issued by the Storm Prediction Center for counties where tornadoes may occur. The watch area is typically large, covering numerous counties or even states.
Tornado Warning: Take Action! A tornado has been sighted or indicated by weather radar. There is imminent danger to life and property. Move to an interior room on the lowest floor of a sturdy building. Avoid windows. If in a mobile home, a vehicle, or outdoors, move to the closest substantial shelter and protect yourself from flying debris. Warnings are issued by your local forecast office. Warnings typically encompass a much smaller area (around the size of a city or small county) that may be impacted by a tornado identified by a forecaster on radar or by a trained spotter/law enforcement who is watching the storm.
Follow Grice Connect on Social for Breaking News
Many of our Grice Connect followers get your daily news by way of our daily email which comes to your inbox at 6 am. Occasionally there are breaking stories like weather bulletins, like this one you will not see until after the fact. You can always check the Grice Connect website throughout the day for updated stories or follow us on your favorite social media platform.
If you follow Grice Connect on social platforms, make sure you have your alerts set as well.