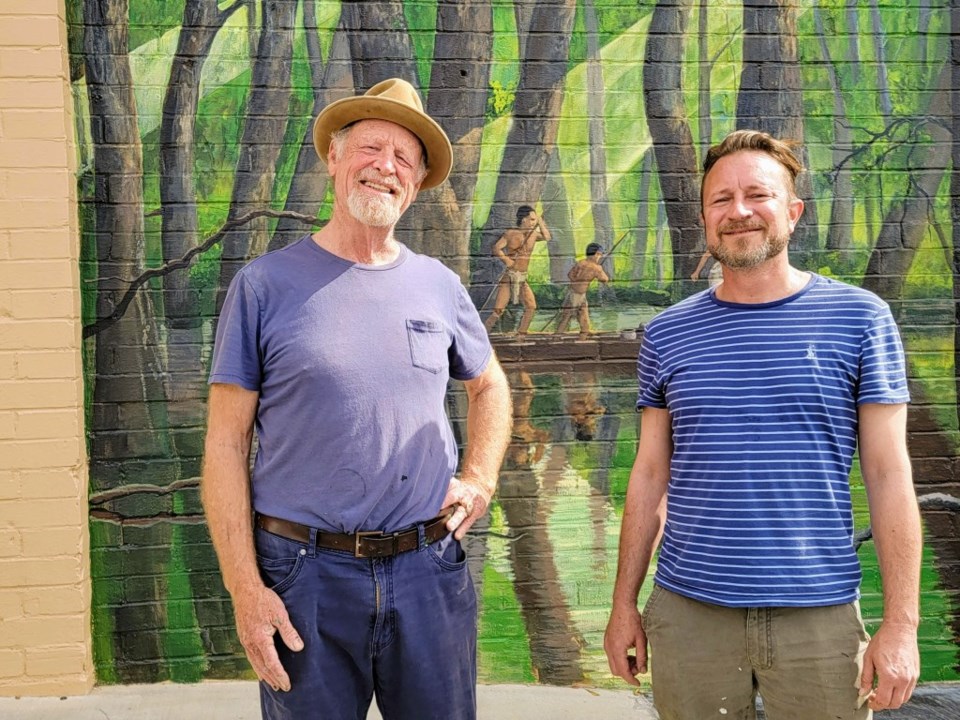 The Bulloch County Historical Society commissioned Charleston, South Carolina artists David Boatwright and Michael Kuffel to paint a set of five murals representing Native American History of the Archaic period from 2,000 to 4,000 years ago.
The murals are set on the Ogeechee River in Bulloch County and are located on the west side of the Whitaker Black Box theater.
This is made possible with the generous support of the The Historical Society by the Jack N. and Addie D. Averitt Foundation. The historical society worked with Georgia Southern University's Sociology and Anthropology department to research Bulloch's history which is depicted in this mual project.
The Native American History murals show scenes from Bulloch County in the Late Archaic Period about 3000 years ago.  This was a highly active period in Bulloch County. Even though they were hunter/gatherers, the populations of native peoples of the area were growing significantly.
They were settling down in more permanent villages able to live off of the significant natural resources around them. Settlements were most often near rivers like the Ogeechee and the Canoochee, and archeological sites have preserved evidence of important crafts, technologies, practices, and beliefs.
Many of the cultural traits possessed by later American Indian groups in the Southeast have their origins in the Late Archaic period.
Grice Connect met with artist David Boatwright at the mural to discuss the mural, the artistic process and the positive impact it is already having on our community.
This is the second mural project in Statesboro for Boatwright and Kuffel. Their first "The Fabulous Fifty of 1906" depicts the day Statesboro learned they would become a college town. This mural is located beside City Hall downtown.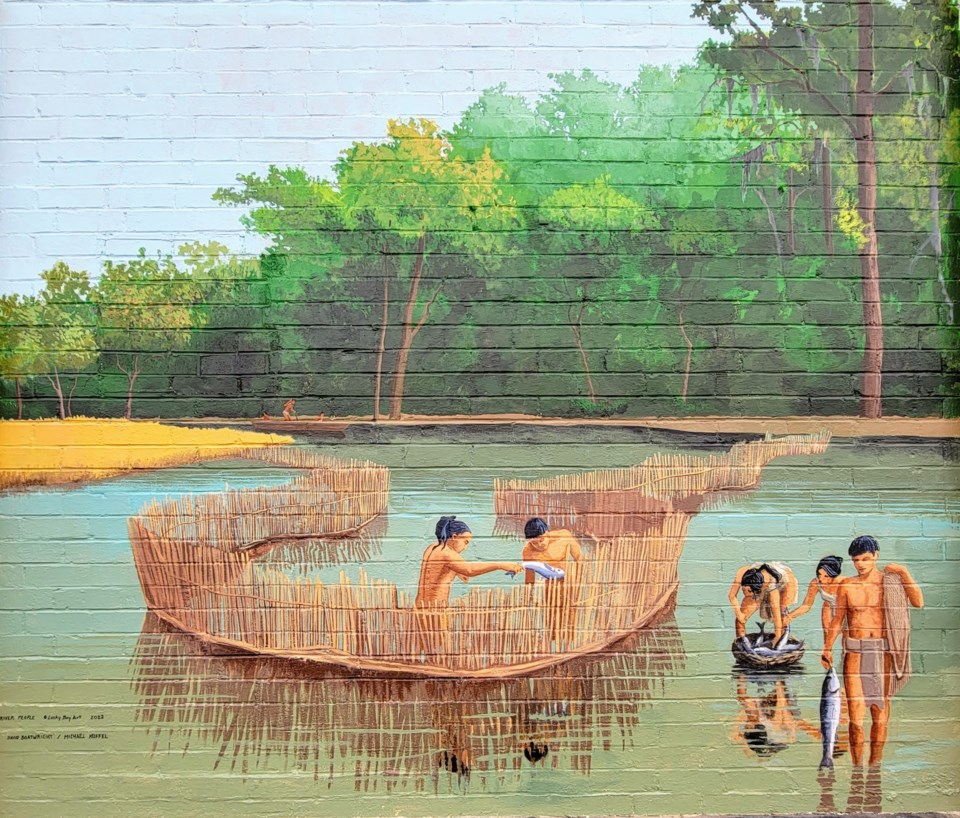 You can learn more about the artists below:
Click here to learn more about becoming a member of the Bulloch County Historical Society.