At 5:02 pm on Wednesday, October 27, 2021 Statesboro Police responded to a report of a shooting at the Vault apartments on Statesboro Place Circle, near the Georgia Southern Campus.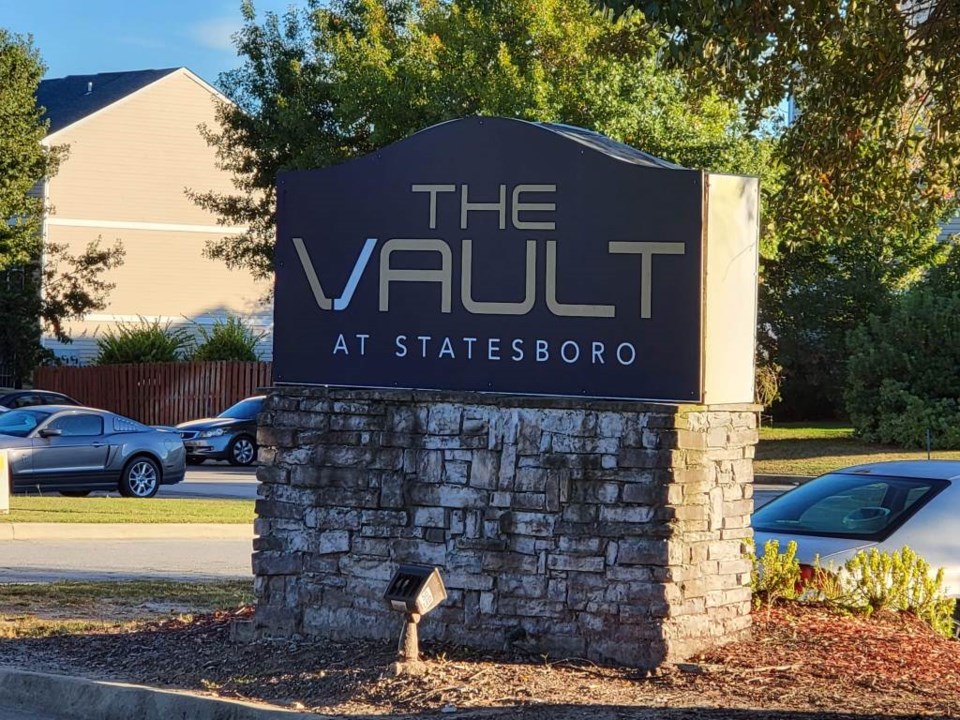 Officers located the male, later identified as Antonio Jackson (18 years old, Jesup, Ga), deceased at the scene from his wounds.
Jackson was not a student of any local college or university and was not a resident of Statesboro. His family has been notified of his death.
Detectives remained on the scene of the homicide for most of the night, processing it for evidence and interviewing witnesses.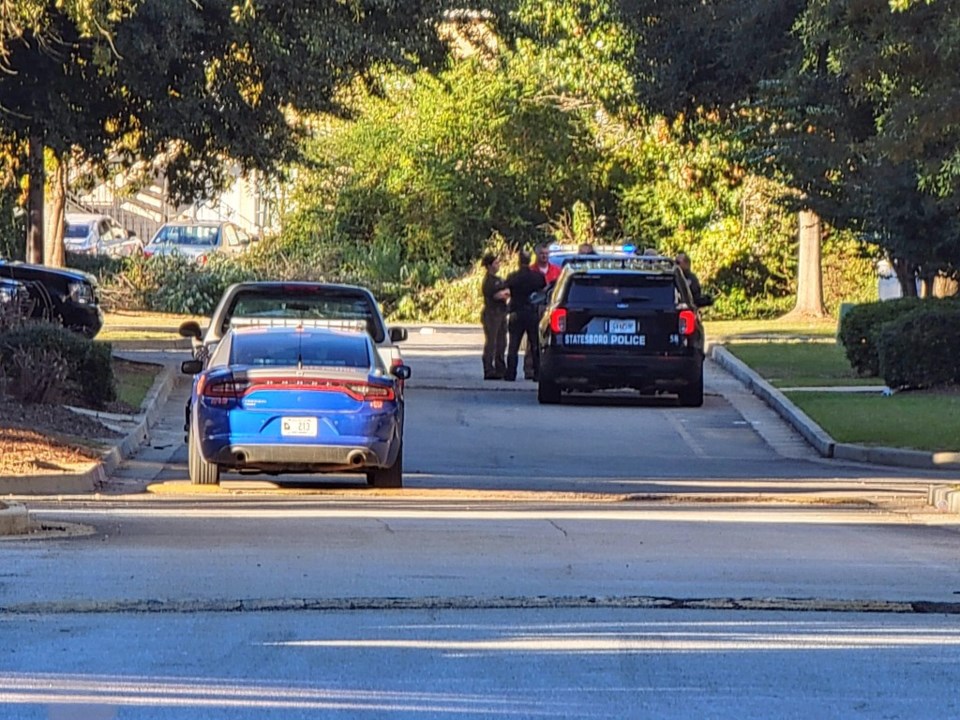 The facts point to the presence of multiple individuals inside of the apartment when Jackson was shot and killed.
Anyone with information on this homicide should contact Det. Sgt. Harrelson at 912-764-9911 or submit an anonymous tip to tips@statesboroga.gov.
The Vault management team sent this email to residents last night: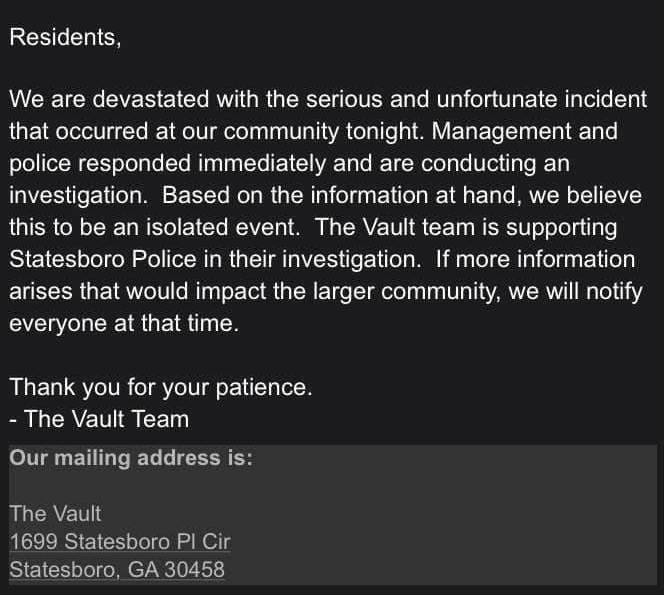 According to a statement on the Jesup Police Department's Facebook page, the high school in Jesup was locked down from 10:40 am to 12:00 pm on Thursday, October 28. The statement said the lockdown was based on unspecified rumors. It is believed this is connected to the murder of Jackson who was from Jesup, Georgia.

Grice Connect extends our condolences to the Jackson family.