The City of Statesboro will host a road renaming ceremony for Coach Lee Hill Boulevard on October 10, 2020, on what would have been Coach Hill's 69th birthday.
The ceremony will take place at 10:00 a.m. in front of Statesboro High School in the student drop-off drive-thru which is adjacent to the new Coach Lee Hill Boulevard. The ceremony is open to the public. Face coverings will be required at the ceremony.
In early August, Statesboro's Mayor and City Council passed a resolution to rename Lester Road to for Coach Hill during a regularly scheduled council meeting. Mayor McCollar proposed the renaming of the road to honor the legacy of Coach Lee Hill who died of COVID-19 on Saturday, August 1, 2020. He was 68 years old.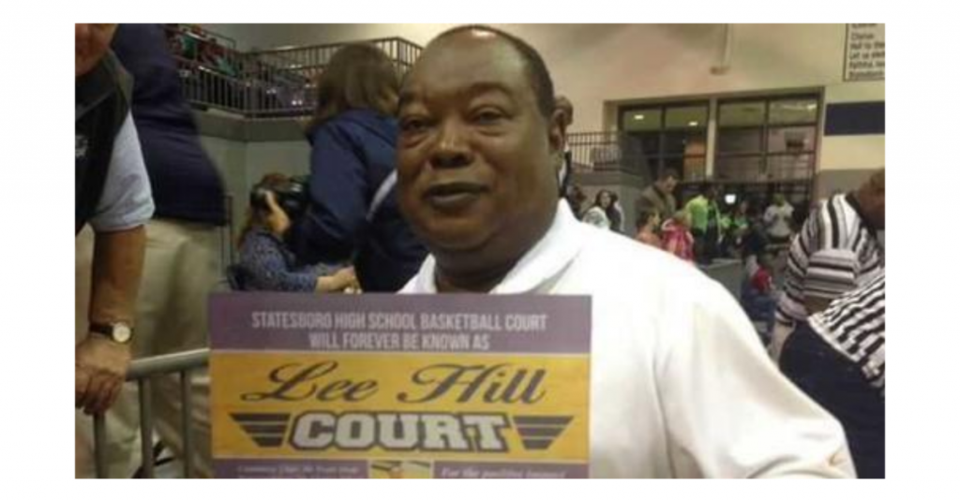 Hill served as the head boys basketball coach at Statesboro High School for over 40 years and led the team to a state championship in 1991.
Resolution 2020-24 was approved and adopted by the Mayor and City Council on August 4, 2020, and renamed Lester Road to Coach Lee Hill Boulevard.
Lester Road is located between Northside Drive and East Main Street and is home to Statesboro High School. All street numbering currently in place for Lester Road will be retained.