In honor of Martin Luther King Jr. Day, more than 1,000 Georgia Power employees and their loved ones volunteered in more than 30 service projects throughout the state, which has been noted as the largest volunteer turnout to date.   
In Statesboro, a group of employee volunteers had a "day on, not a day off" volunteering at the Statesboro Community Soup Kitchen. Volunteers and their families prepared food, set up the facility, and served meals to community members in need.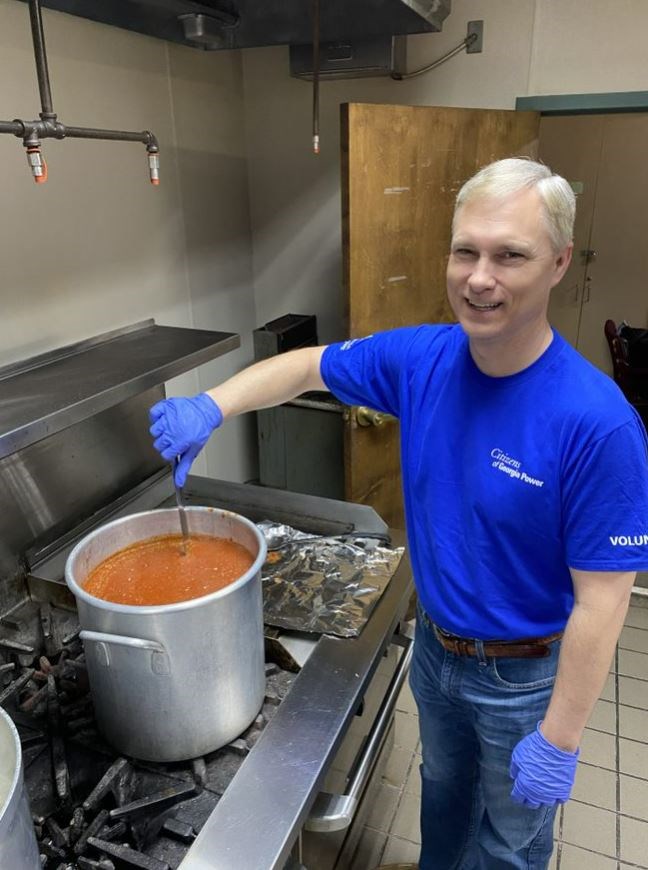 "It's always a pleasure to work with our volunteer teams for the betterment of our communities, and MLK Day of Service is a great way to be a 'A Citizen Wherever We Serve,'" said Statesboro Area Manager Joel Hanner.
The volunteers served more than 190 hot meals to community members in need. Georgia Power wishes to express its thanks to the Statesboro Soup Kitchen for hosting this fantastic event. The Soup Kitchen is open from 11am-noon every Saturday for service. 
Employee volunteerism in communities around the state has long been a hallmark of Georgia Power, going back at least a century, and is recognized in its longstanding motto, "A Citizen Wherever We Serve."
In 2022, Georgia Power employees reported more than 42,000 hours of community outreach. To learn more about the company's commitment to the future of Georgia, visit www.georgiapower.com/community.