Saturday evening Lori, Edie Grace and I were fortunate to attend Soprano Katie Pedersen GS Graduation Recital in the beautiful Fred and Dinah Gretsch School of Music Carl A. Carter Recital Hall on the GS Statesboro campus. Our family has been blessed to know Katie since she was in high school with Edie Grace at SHS. She was also Edie Grace's first roommate in college.
Katie is a young lady that has had every reason not to succeed. Life has dealt her some remarkably difficult blows, including the loss of her father. Everything seemed to be more of a challenge for her than it should be. With strong faith and an even stronger will she found a way to attend GS and pursue her dream of music.
When Katie Pedersen walked onto the stage, she radiated with the beauty and confidence of an accomplished performer. As the tremendously talented pianist, Melana Chasteen played each difficult piece, Katie took her audience on a musical journey.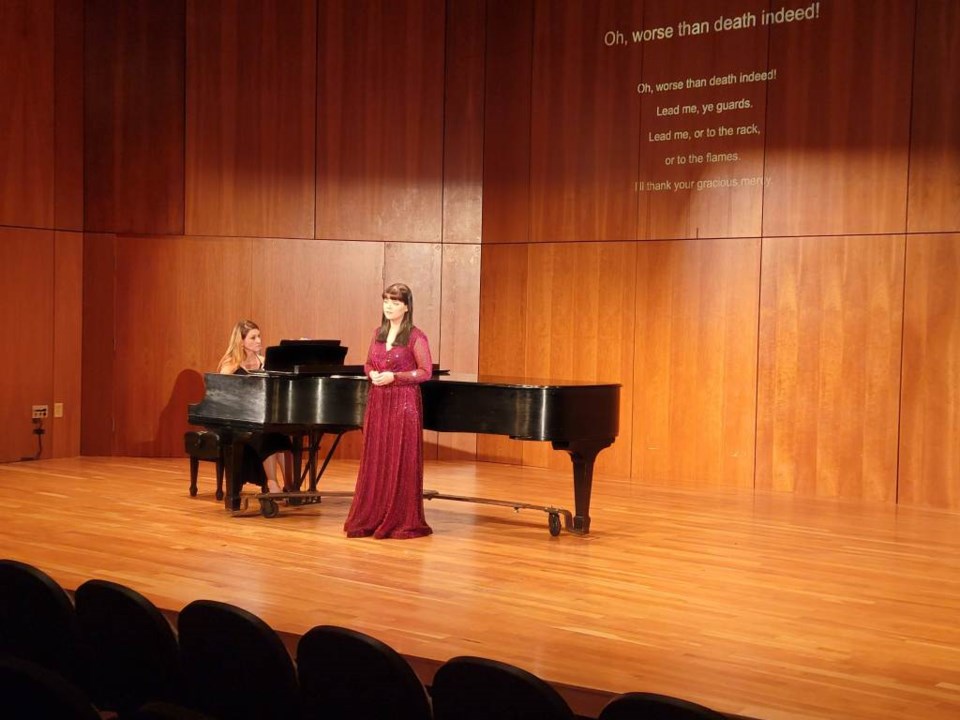 She began with Handel then moved onto Schubert, Mozart, DeBussy, Rorem and ended with "The Next Right Thing", from Frozen by Kristen Anderson-Lopez and Robert Lopez.
Each piece she had mastered musically, but also emotionally. Knowing her journey as I do, it was a remarkable, powerful performance that transformed this often shy young lady into an impressive story teller through song.
Lori, Edie Grace and I swelled with pride as did her family and friends in the audience there to cheer her on. Excitedly, we look forward to continuing to watch and support her beautiful journey.
The Difference
This ladies and gentleman is the blessing and gift that Georgia Southern brings to our community. They have molded this beautifully young lady into a strong, talented, confident person who is ready to take on the world.
Her professors pushed her and challenged her often believing in her more than she believed in herself.
My connection to the Music Department at GS is paved by the greatest ambassador for the department and our community, Dr. Michael Braz. Dr. Braz has generously shared countless success stories, many more touching than Katies.
Until, however, you experience it as we did with Katie, on Saturday evening, it really is incomprehensible to understand the difference they are making.
For this I am sending a loud, solid, Grice Good to every teacher, professor, staff member and administrator who pour their hearts into our children. Many of you could find a vocation much easier and lucrative, but none more rewarding.
Thank you for making a remarkable difference in Katie's life and so many more who will follow her.
Support a student | Attend a performance
For each of you reading this, do your part to support and encourage these wonderfully, talented students by attending one of their performances. It will thrill both of you!
CLICK HERE for a list of performance dates and times.