Raising money for Statesboro's youth, the Roosevelt Cone Jr. foundation hosted a Walk-a-thon for Good Character event downtown Saturday morning.
Around 50 people of the community showed out to walk laps around the block for the cause, building character.
"They're good people that represent American cause and you want to support that, not only personally but as a community," said one walker, Larry Williams. "[They] will really make a difference in these people's lives."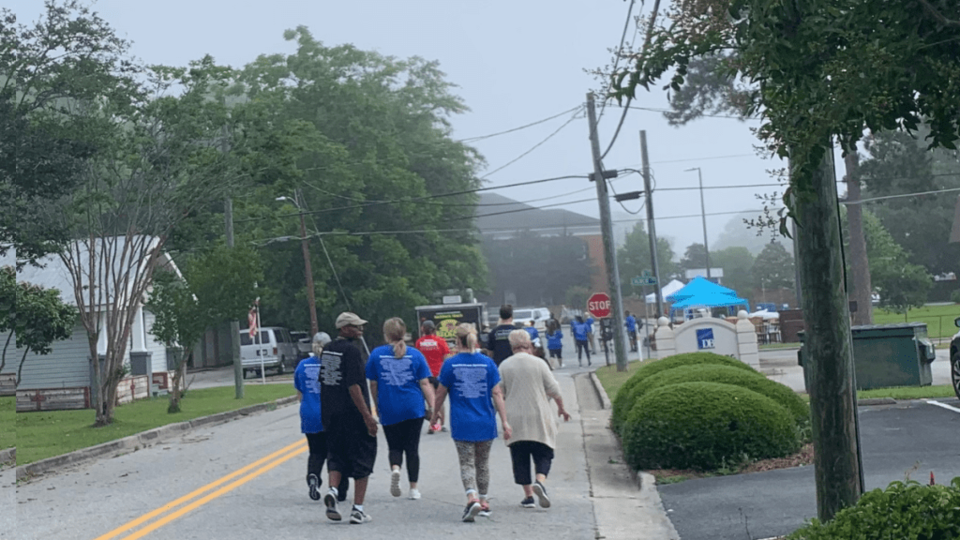 Roosevelt's character development center puts their focus on teaching values and good character through extracurricular activities like football, basketball, art, dance and cheerleading.
"I'm a sneakerhead and a sports-head and all of that, so I actually wanted to develop a way to be able to help kids play sports," said Roosevelt Cone. "So if [they've] got a single parent, grandma, whoever, if they can't afford to actually pay for sports, they can come and see us."
Husband and wife Roosevelt and Shelby Cone head up the foundation's operations, providing tuition fees, shoes and equipment to kids, and they make sure the shoes are more stylish pairs that kids would want to wear, said Shelby.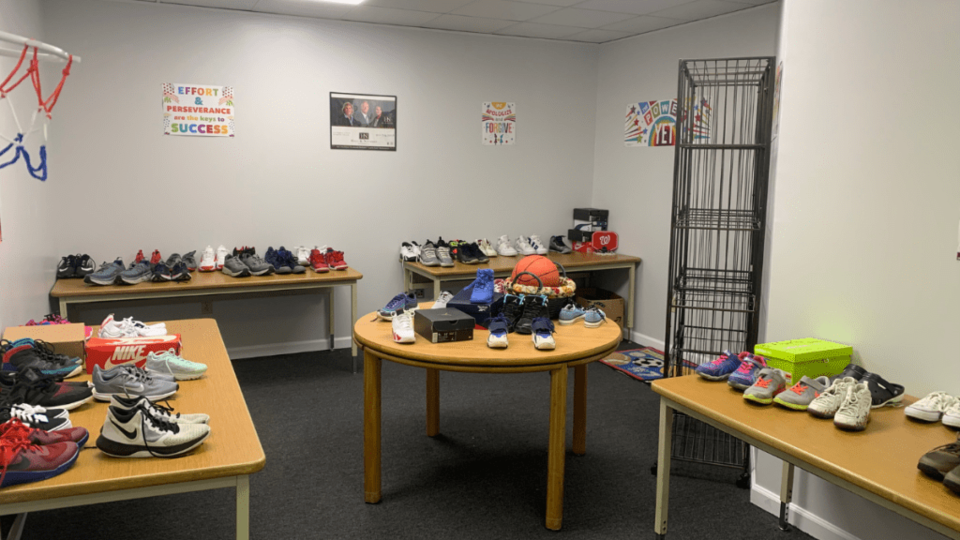 "When you walk down the hallways, I mean, you want to look good you know," said Roosevelt Cone. "We've taken everything that I love and tied it into here."
Cone said he felt like he was born for this work, and got a lot of experience with kids while growing up.
"My mom used to actually work with kids and everything, so later I found out she was actually using me as a babysitter," said Cone. "While she was watching the stores, you know who was entertaining the kids, right? Me. So I've just always been around it… I don't know I was just born with it."
In addition to their work with Statesboro's youth, the Cones have also been running the moving company R&S Packing and Moving for over 25 years. Many of the supporters at the event, Cone met through the moving company, he said.
About the Foundation
The Roosevelt Cone Jr. Scholarship Foundation is a foundation that is designed to help youth who are interested in participating in youth sports/sports camps or any other types of educational programs that will help mold and guide them in the right direction.
Contact Shelby Cone at randapacking@yahoo.com or by phone at 912-541-2082 to learn more about the foundation and how you can get involved.
View Making Moves for Everyone magazine by clicking here.