Bulloch County 911 dispatched Bulloch County EMS, Sheriff, Fire and Rescue and GSP on Thursday, May 12 around 5 pm to an overturned tractor trailer on I-16.
The accident was located at mile marker 115 in the westbound lane of I-16, just past the Highway 301 exit. One lane of I-16 was closed and traffic was backed up around the accident site.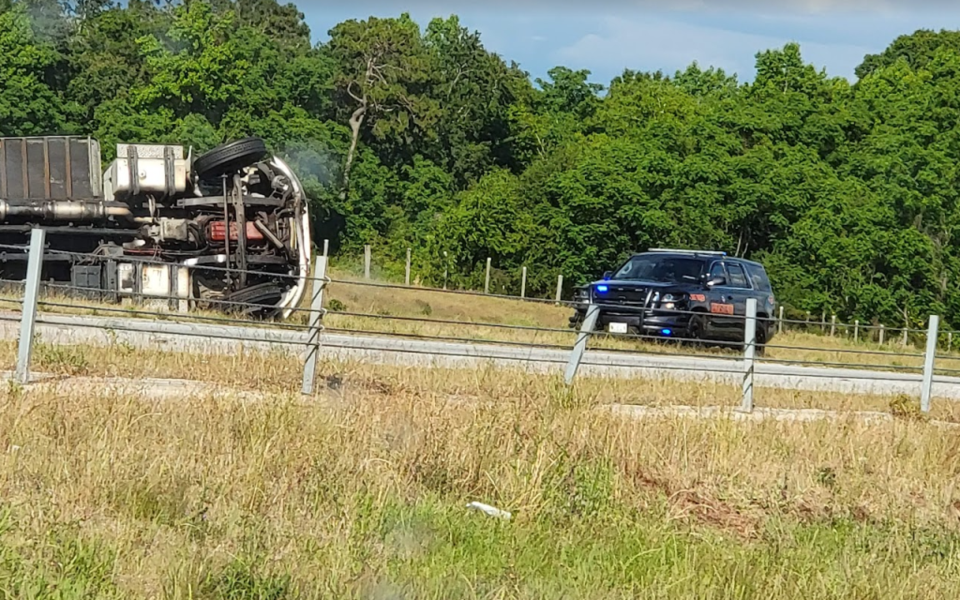 A large box truck overturned on the right shoulder of the interstate with two occupants in the vehicle. They were able to get out of the truck and were transported by Bulloch County EMS to EGRMC with non-life threatening injuries.
There appears to be no other vehicles involved in the accident.
Traffic will be impacted until the accident scene is cleared. Use caution in this area.
Georgia State Patrol is investigating the accident and remains on the scene at the time of the this story.