Just before 2:00 AM on Sunday, July 17, Bulloch County EMS and Bulloch County Sheriff's Office (BCSO) responded to reports of a male critically wounded in the roadway on Maria Sorrell Road, just off Clito Road in northeastern Bulloch County.
When deputies arrived on the scene, they located a man suffering from apparent gunshot wounds. First responders began resuscitative efforts and requested Air Evac transport for the victim. However, the victim was declared deceased at the scene and Air Evac was canceled.
The Bulloch County Coroner's Office responded and confirmed that the victim was deceased. According to Coroner Jake Futch, the body will be sent to the crime lab to determine the cause and manner of death.
BCSO representatives declined to comment, citing an ongoing investigation into the early-morning incident.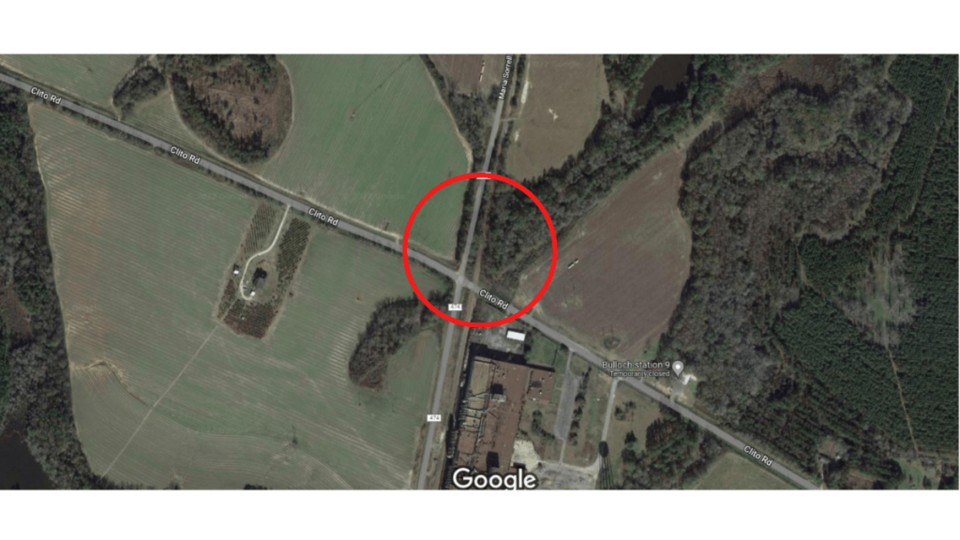 Vehicle fire reported at neighboring home
Less than an hour after responding personnel located the gunshot victim, Bulloch County Fire Department was dispatched to a vehicle fire about a mile away from the incident scene on Maria Sorrell Road.
Firefighters arriving at the scene found a vehicle fully engulfed in flames and the fire mostly contained. After extinguishing the fire, personnel remained on scene to ensure that there was no further threat to neighboring structures.
According to a press release posted to the BCSO Facebook page, investigators have recovered the vehicle for processing.
At this time, it is unclear whether the two incidents are related.
This is a developing story. Grice Connect will provide further information once it is made available by authorities.