The Bulloch Historical Society invited Joseph Sumner an expert on Native Americans to their monthly meeting Monday to discuss Native Americans in Georgia. During the program he also cleared some things up: your grandma probably wasn't Cherokee and that downtown mural doesn't depict the Creeks.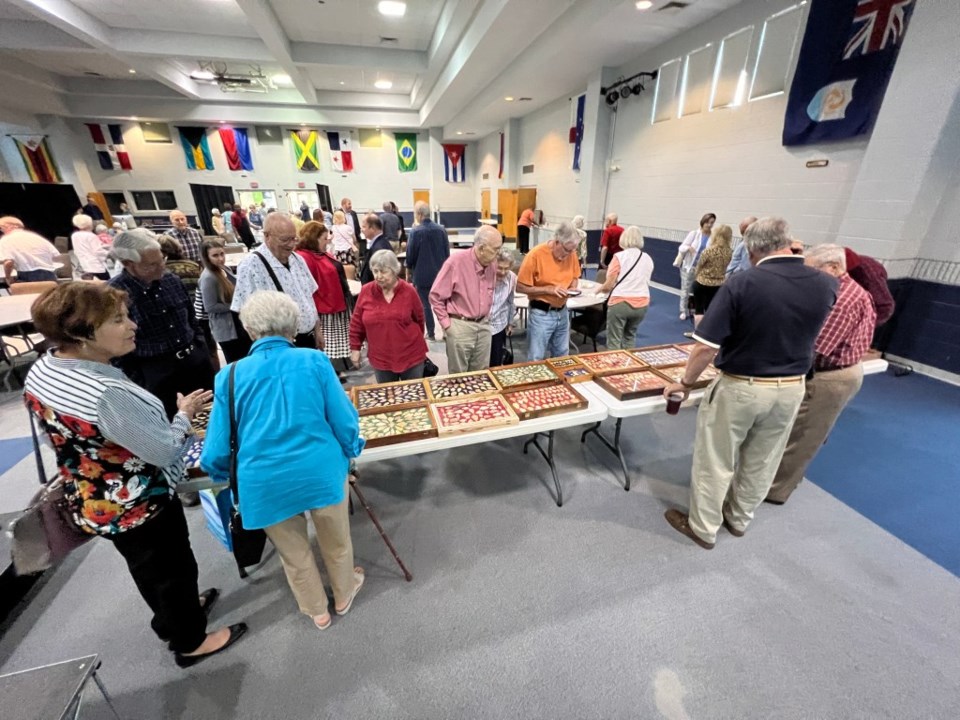 "So many people describe this Cherokee grandmother, 'my great grandmother' or 'mama', you know, whatever it is, they'll say, 'well she was a little dark complected and had dark, beautiful hair and dark eyes,'" said Joseph Sumner, "That's just false."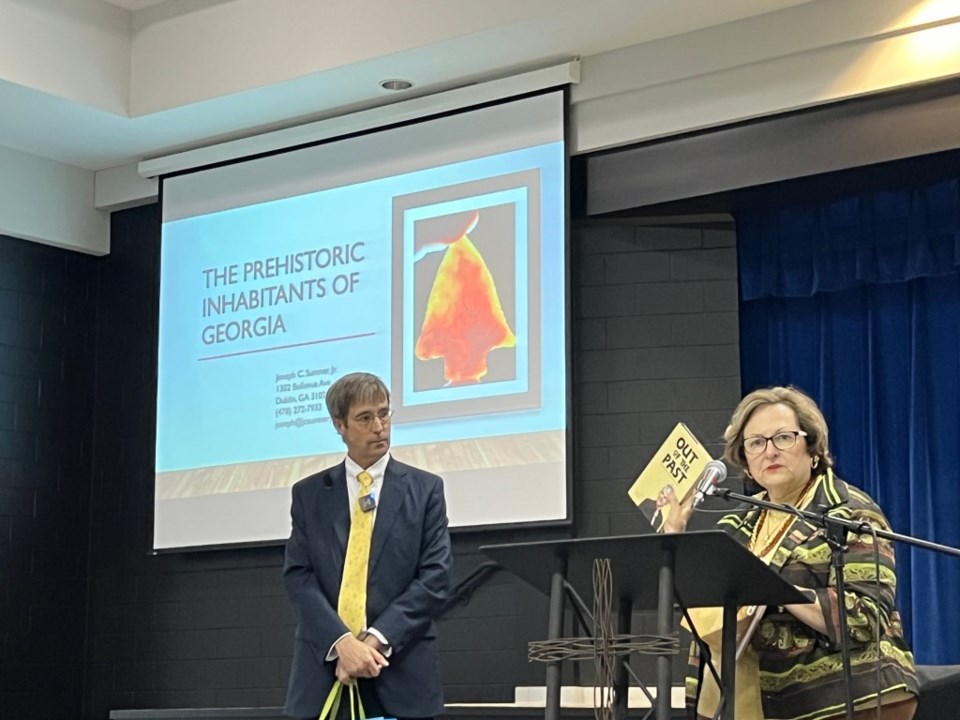 Watch video of the entire program below:
The Cherokee natives originated somewhere around North or South Carolina, he explained. The Creeks were in the area but more as refugees of sorts, long after Europeans first made contact with North America.
"We've been here since 1530 and it's 2022," Sumner said. "You're talking about 10,000-plus years of other occupants that we know we know very little about."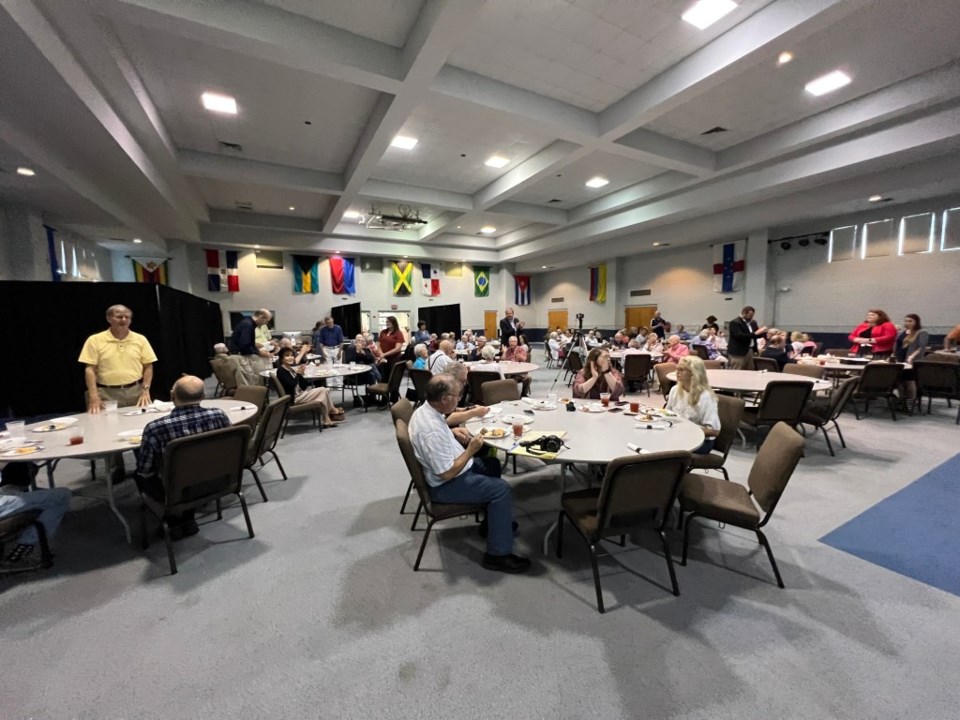 Sumner and other archaeologists theorize that the some of the natives in our area may predate the ice bridge used by early indigenous people to get to our continent after finding artifacts in a sinkhole in Florida, beneath a 14,000 year old layer of sediment.
"The implication is, we might have... one of the hottest pre-clovis sites in the world just sitting right here, very close to us," said Sumner.
Finding artifacts
"If you find a site that needs to be preserved, and it's more than a random artifact here or there, you need to stop and let somebody study," he said.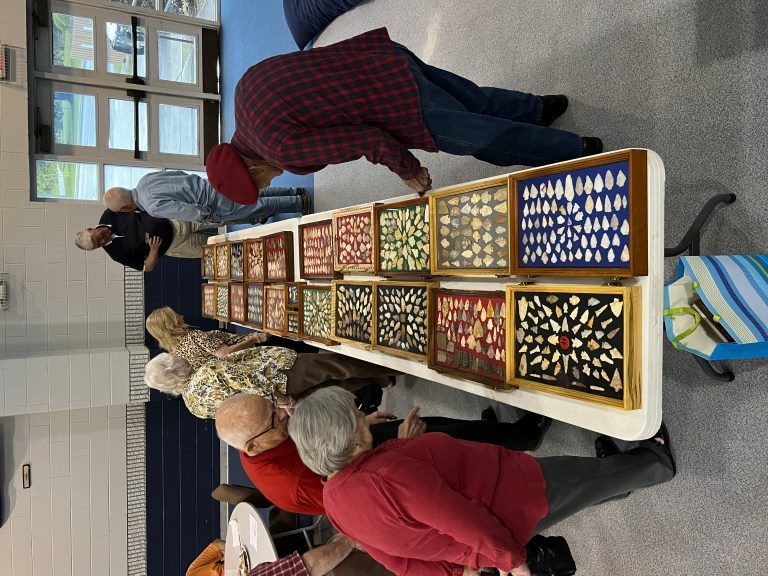 The downtown mural
The Bulloch County Historical Society commissioned Charleston, South Carolina artists David Boatwright and Michael Kuffel to paint a set of five murals representing Native American History of the Archaic period from 2,000 to 4,000 years ago.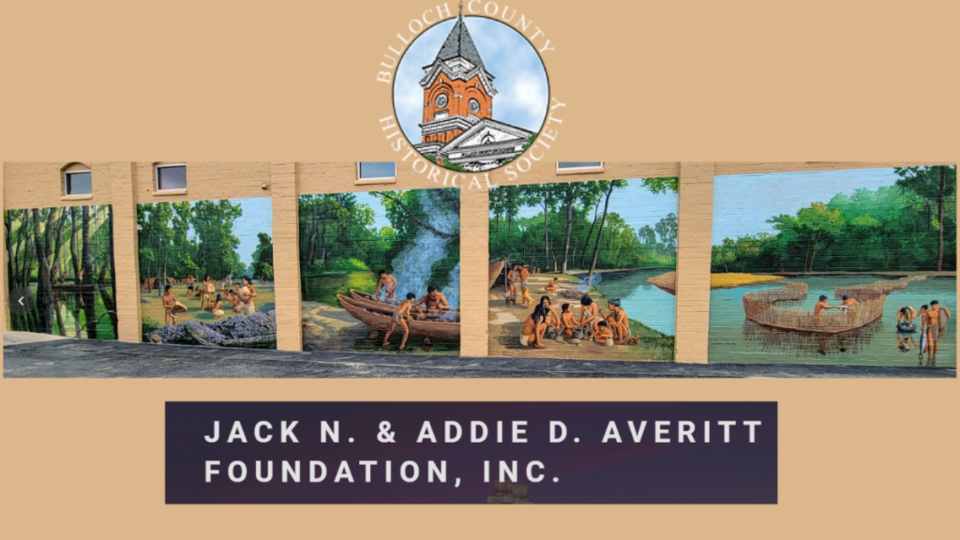 "[The historic era is] not really the era you're trying to preserve here," said Sumner. "There's value in it, but If you want to talk about the Native Americans of Georgia, you're talking about Clovis, Archaic, Woodland and Mississippian, not Cherokee."
The murals depict the Ogeechee River in Bulloch County and are located on the west side of the Whitaker Black Box theater.
Become a member of the Bulloch County Historical Society today
Click here to learn more about membership opportunities.
3 WAYS TO JOIN
1. Download and Mail
Join the "historic way" click here to download, print, and mail a form.
​2. Attend a meeting!
A membership table is always available for those who wish to join!
Our meetings are open to the public. They are held on the 4th Monday of the month, January through November. Please check our calendar for details.
​3. Email our membership chairperson
Click here to send an email!