Inman Hodges, Sr. a KFC pioneer, business leader and philanthropist died at his home on Saturday surrounded by his family. He was 90 years old.  Mr. Hodges was a highly regarded business leader who, along with his wife Mary Sue, began humbly and built an impressive restaurant conglomerate.
They began in 1957, when they purchased and rebuilt the College Grill (currently Gnat's Landing) into the Paragon Restaurant.
While operating the Paragon they learned about the new KFC franchise concept. Mr. Hodges traveled to Shelbyville, Kentucky and met with "The Colonel" personally to discuss with him acquiring a KFC franchise for Statesboro. He was successful and introduced KFC as an addition to their Paragon Restaurant to the citizens of Statesboro.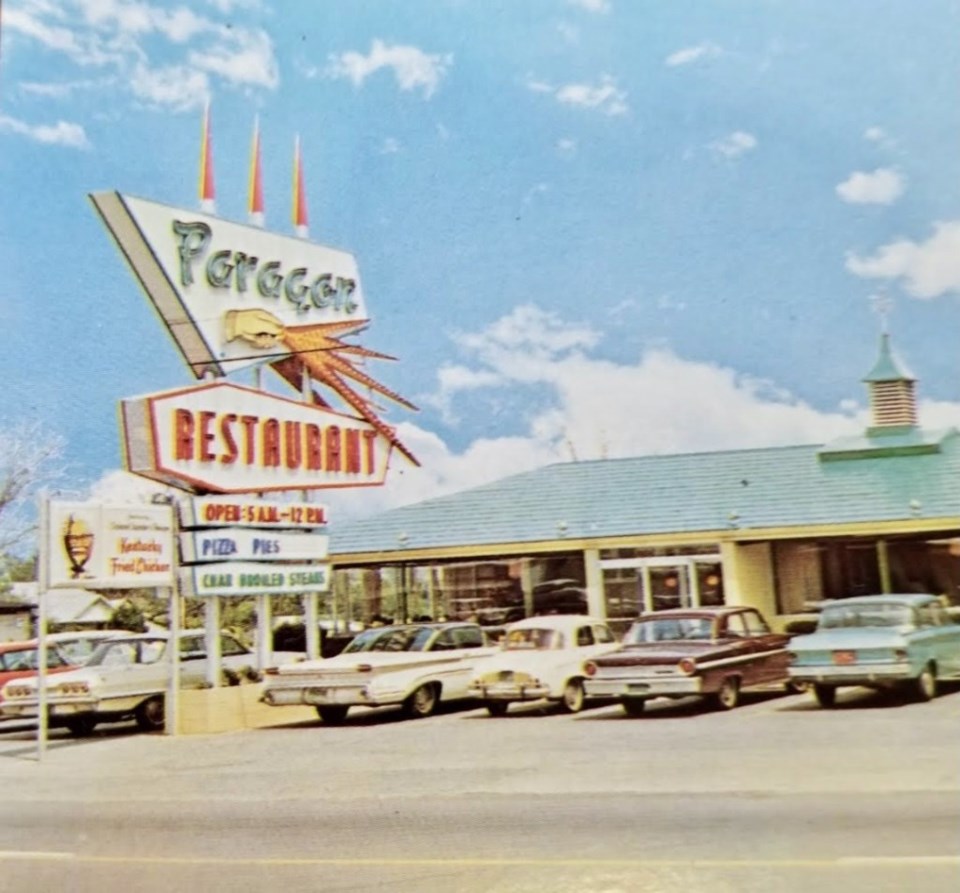 In 1964, the the Hodges built their first red and white striped KFC restaurant next to the Paragon. There were only 600 Kentucky Fried Chicken franchises operating at that time. Today there are over 25,000.
They built their second Statesboro KFC on North Main Street six years later. The original building on South Main was torn down. Then they built their third Statesboro KFC, located on Buckhead Drive. They relocated the restaurant there and sold the North Main building, which remains unoccupied.
In 1974, they built a Pizza Inn on South Main where El Jalapeno is now and operated it for over 20 years, in addition to the KFC.
Slowly they grew their chain of restaurants to 35, which includes 25 KFCs, 5 Taco Bells and 5 Dairy Queens in Georgia and South Carolina. They now employ 875. The company is currently led by Mr. Hodges' son Inman, Jr.
Early supporter of our work
I began my career in Statesboro at Statesboro CATV, which was sold to Northland and now Vyve. It was at Statesboro CATV that I introduced our town to local cable television advertising and television news.
The very first television broadcast we did was live election coverage. I can't remember the candidates, but do remember it was a heated election, so there was a lot of local interest.
Midway through the broadcast, a Pizza Inn delivery person showed up with a stack of pizzas and a note from Mr. Hodges. The note was very kind and encouraging. It was at that moment, that we knew we would be successful: if Inman Hodges thought enough of what we were doing to give us free pizza, then there was no turning back.
It was as a member of Statesboro Rotary Club that I began to know Mr. Hodges and his wife Mary Sue. What I learned about the two of them is that what I experienced that night, live on the air, was not an exception for the Hodges, but the norm. Both always looked for ways to support this community and together they became tremendous cheerleaders for others.
Often the work he did for others was done quietly, but I will always cherish the impact he had on my career. I know many others are grateful for his support as well.
Funeral arrangements
Mr. Hodges will be missed by his loving wife and partner of seventy-one years, Mary Sue; his children, Inman Gregory Hodges (Cindy), Janis Hodges Bell (Les), and Lloyd Inman Hodges, Jr. (Vicki); grandchildren, Mary Kathryn Brown, Fulton Hodges, Klara Hodges, and Emily Hodges; sisters, Faye Goodson and Barbara Butler, and his faithful dog Beau.
Deal Funeral Directors is handling the arrangements.
Visitation will be held on Tuesday, November 16, 2001 from 4 pm to 6 pm.
The funeral will be on Wednesday, November 17 at 11 am at Statesboro First United Methodist Church, 101 South Main Street in Statesboro.
You can view Mr. Hodges' full obituary by clicking here.
Grice Connect extends our condolences to the Hodges family.