Bulloch County officials are reporting trees down all over Bulloch County from the Tuesday, April 5, 2022 storm. The Bulloch County Courthouse west side clock was blown out from the high winds.
The Enmarket at highway 301 North and Veterans Memorial Parkway had the roof blown off.
A tornado touched down in Pembroke in Bryan County requiring a large number of resources. Agencies from multiples counties, including Bulloch are in Bryan county assisting them.
There have been no reports of significant injuries in Bulloch County.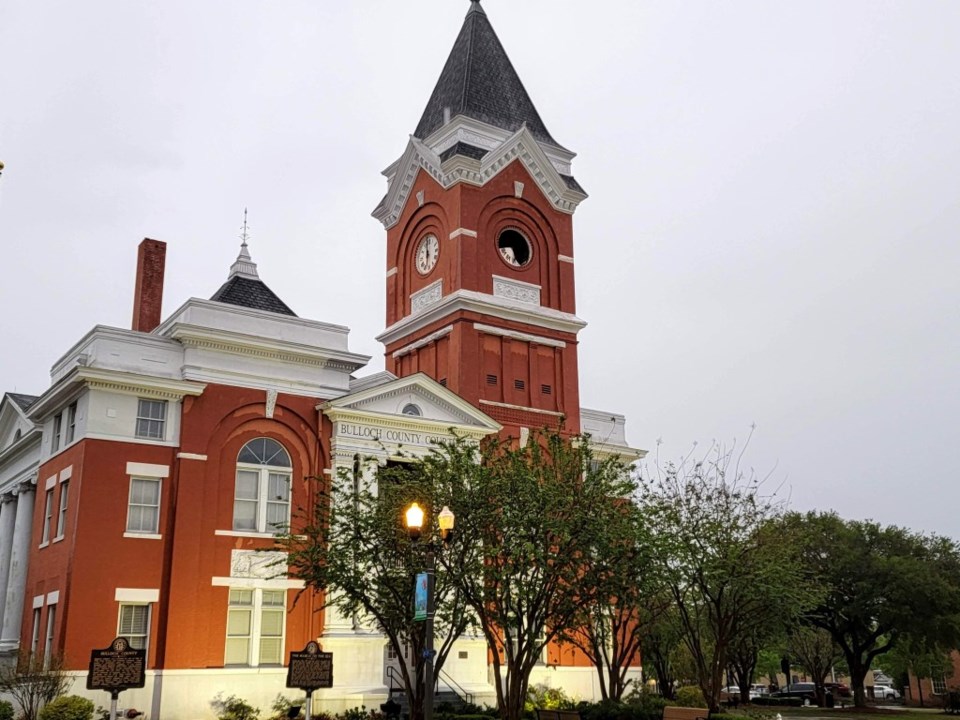 Hotels are reporting citizens from the area impacted checking in and sharing reports of homes completely leveled.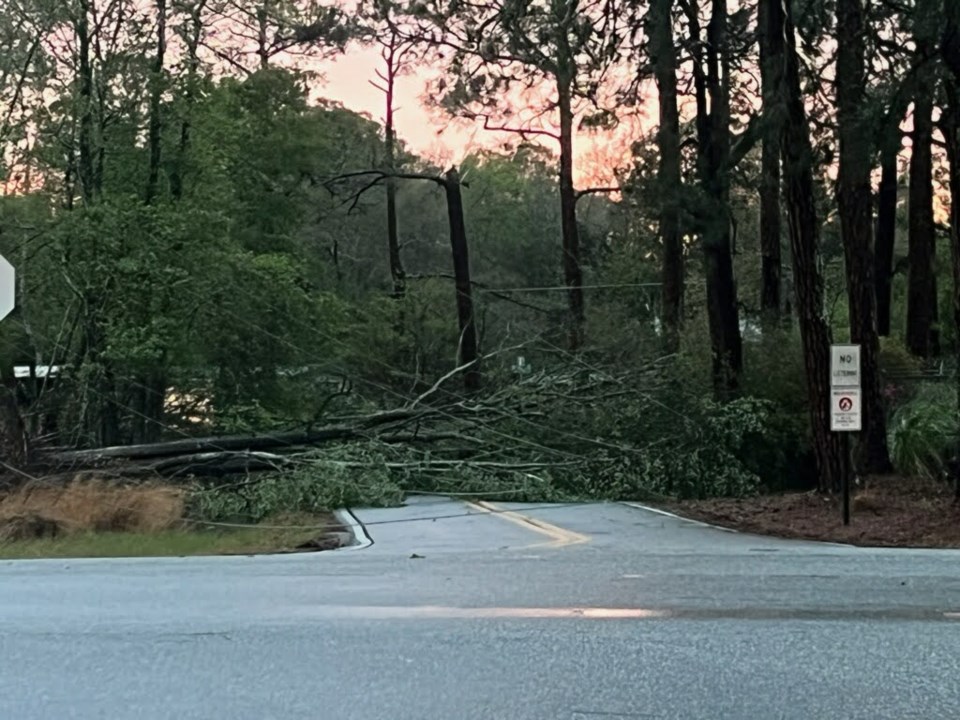 Georgia Power Company and Excelsior EMC are reporting nearly 3,000 without power, but they are working to restore the power as quickly as possible.