Goodbye Elsa! The fifth named storm, Tropical Storm Elsa passed through Georgia overnight and as of 5:45 am on Thursday morning is positioned well into South Carolina. All severe weather watches, including the tornado watch have been lifted for Bulloch County.
Elsa passed our area to the west of Bulloch county with maximum sustained winds of 45 mph in the middle of the night. Bulloch experienced wind gust up to 35 mph and several inches of rain in some parts of the county.
According to Lee Eckles, Bulloch County Public Safety and EMA, Deputy Director, they saw sustained winds of 16 mph, with maximum guest of 24 mph and 0.61 inches of rain at the Emergency Operations Center, located beside the Bulloch County Sheriff's Office.
Power Outages, Trees Down
Many Bulloch citizens experienced power outages during the storm. At one point a little over 200 Excelsior EMC customers experienced power outages. As of this morning EMC is reporting four homes without power and GPC is reporting no outages.
Bulloch County Sheriffs Department along with the Bulloch County Public Works Department worked through the night clearing down trees from roadways.
Bulloch Placed Briefly Under Tornado Warning
Bulloch County was briefly placed under a tornado warning Wednesday afternoon by the NWS. A tornado warning is issued when a tornado has been sighted. We have not confirmed a sighting or location of a tornado at this time. Fortunately, the tornados did not produce much damage here.
As of this report, there have been no significant reports of damage in our area.
Due to the heavy amount of rainfall in parts of the county, citizens should use caution on dirt roads this morning. The NWS forecast calls for continued rain through the weekend and breezy conditions throughout the day on Thursday.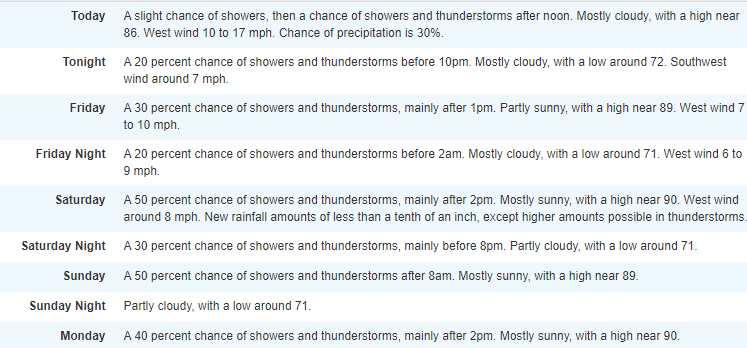 Thanks for staying alert and monitoring this storm. Travel safe and have a great rest of your week.