8 PM, Tuesday, July 6, 2021 Hurricane Elsa Update from Ted Wynn, Bulloch Public Safety and EMA Director:
Elsa has regained strength to a minimal hurricane with winds gusting to 75mph. 
It is moving north at 14 mph, so forward speed has picked up since last report, and it is expected to weaken to a tropical storm before impacting us. 
Precautionary State of Emergency Order
Governor Brian P. Kemp issued a state of emergency affecting 92 counties (including Bulloch) in middle, south, and southeast Georgia in preparation for the impacts of Hurricane Elsa. Unless renewed by the Governor, the state of emergency will expire on Wednesday, July 14th at 11:59 PM.
Bulloch Will Feel Impacts Beginning Late Wednesday Morning
We should begin to feel the effects tomorrow/Wednesday late morning through Thursday early morning.  The NWS advises we can expect:
30-50% chance of TS force winds in excess of 39mph
Rainfall between 2-5 inches with more likely along rain bands possibly greater than 5 inches in some areas.
The storm is expected to remain inland of the coastline of Georgia and the Carolinas the next couple of days.
Isolated tornados are possible
Have your devices set to receive warnings from the NWS. 
The Grice Connect team is following Elsa. Click on the ad below for instructions on how to set your alerts on your mobile devices to get GC updates.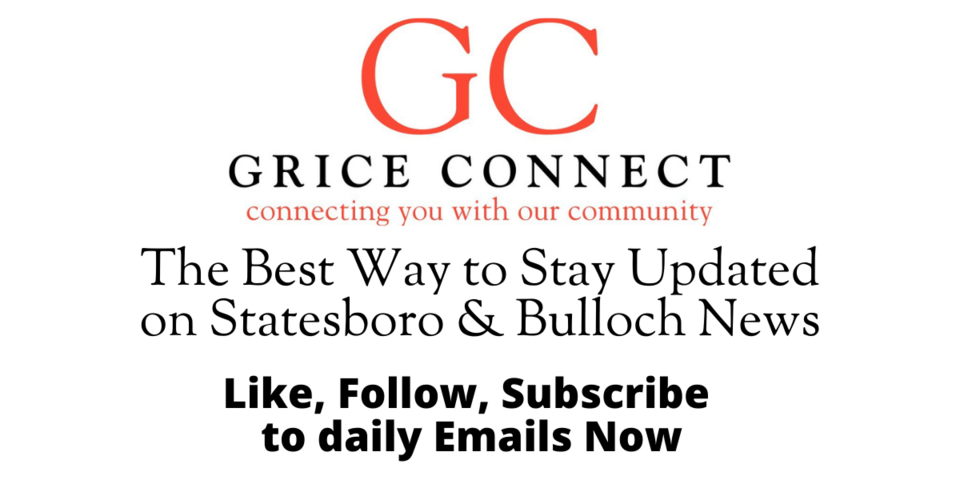 Below is the 8pm graphic with likely timing and strength.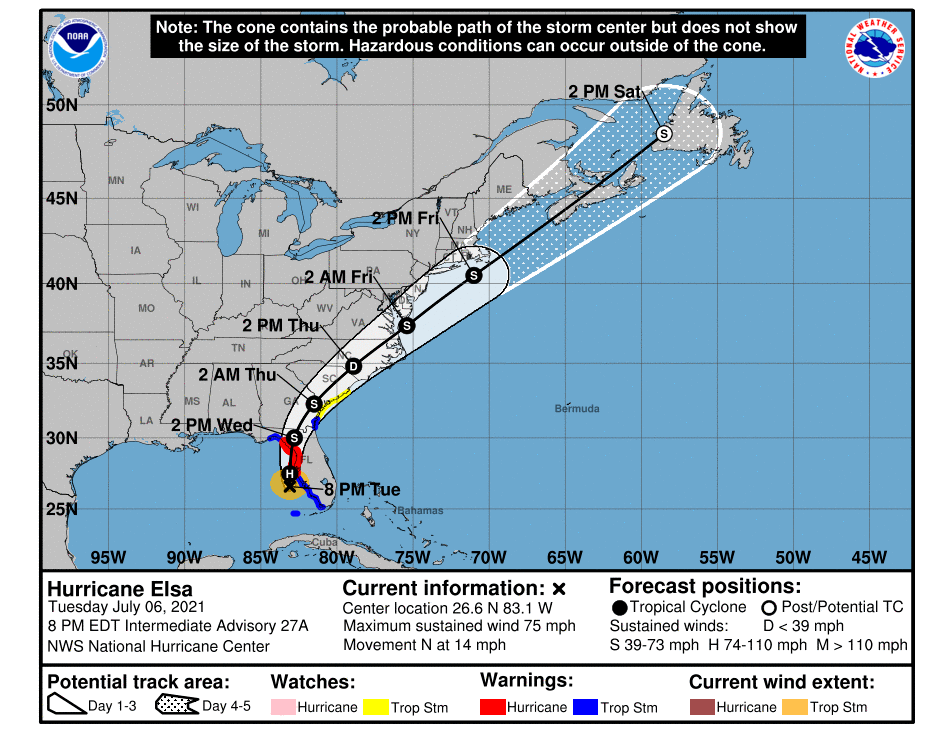 Below is how the wind and rain may impact Bulloch County.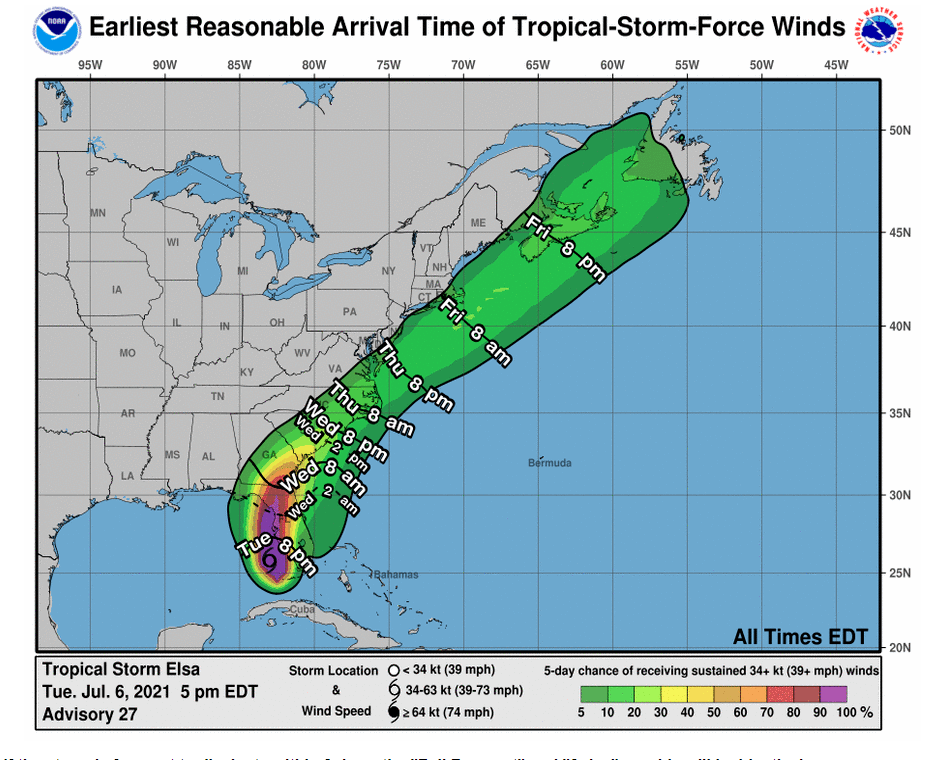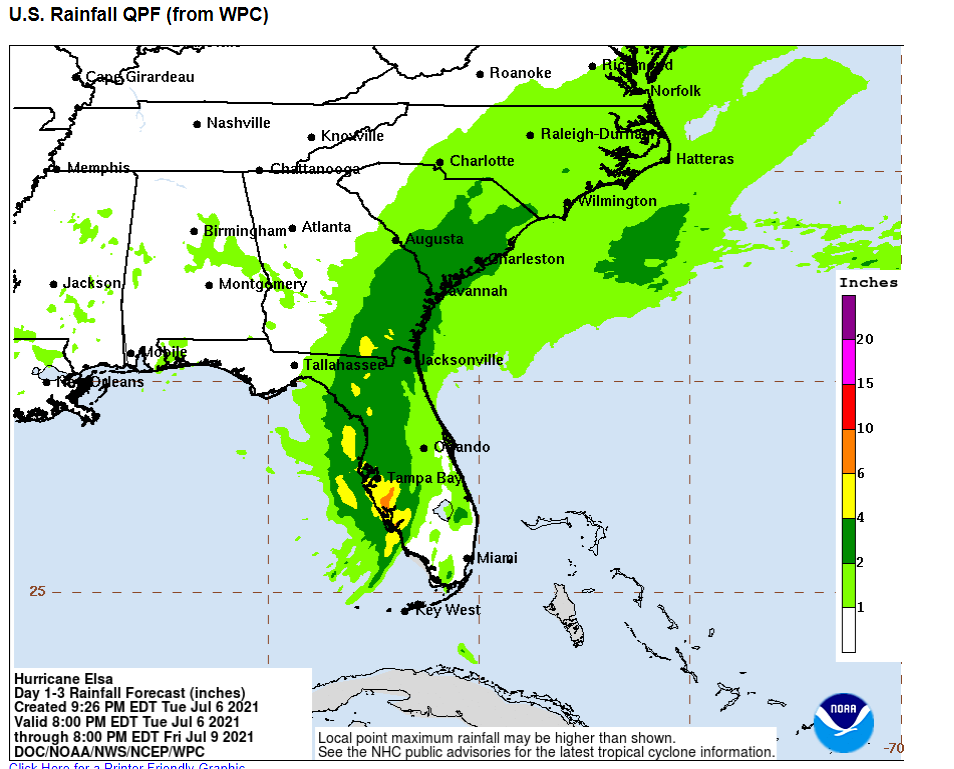 Stay alert and monitor this storm.