The vast number of COVID patients are unvaccinated. This surge could have been defeated early with citizens getting a vaccine. But now, healthcare, EMS and front line workers are exhausted and overwhelmed. If you want this to end, the best way to help now is to wear a mask, especially indoors and GET VACCINATED.
EGRMC set another record today with 54 COVID patients in the hospital. 13 are sick enough to require ventilators.
Grice Connect continues to receive reports of multiple businesses and one industry having to shut down. Many businesses are extremely short staffed due to a high number of employees who are out because of COVID. Restaurants are beginning to close dining rooms again and go to drive through only.
Bulloch County EMS asking that you only utilize EMS in a true emergency. Their resources continues being stretched to the limit. PLEASE UTILIZE 911 AND EMERGENCY MEDICAL SERVICES FOR EMERGENCIES ONLY.
EXPECT LONG WAIT TIMES AT ALL AREA EMERGENCY DEPARTMENTS AND URGENT CARE. ONE TO THREE HOUR WAIT TIMES NOW DUE TO SURGE.
PLEASE DO NOT GO TO EGRMC E.D. FOR COVID TESTING.
East Georgia Regional Medical Center (EGRMC) in Statesboro is asking for citizens to NOT go to the E.D. for COVID testing. They are conserving testing supplies for their patients. COVID testing options are listed below in this report.
Grice Connect is receiving reports of over three hour wait times at area E.D.'s and over one hour wait times at Urgent cares.
95% of ALL COVID patients at EGRMC are NOT VACCINATED

Region J has 956 general inpatient beds in use out of 1,089 total beds, or 87.79%
Region J has 211 ICU beds in use out of a total of 231 total ICU beds, or 91.34%.
Region J has 248 ED beds in use out of 329 total beds, or 75.38%
Region J accounts for 13 hospitals from Savannah to Brunswick. See full list below.


All schools (including colleges) reported 141 new COVID cases last week in Bulloch County.
Vaccinated should now wear mask inside
In areas with substantial and high transmission (which includes Bulloch County https://dph.georgia.gov/county-indicator-reports), the CDC recommends that everyone (including fully vaccinated individuals) wear a mask in public indoor settings to help prevent spread of COVID-19 and the Delta variant.
FREE COVID TESTING DOWNTOWN STATESBORO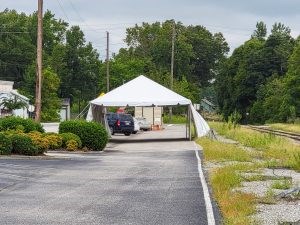 The Southeast Health District has expanded FREE COVID-19 testing at the downtown Statesboro location to daily testing. The testing location is in the parking lot located on the East Side of Railroad Street between Hill St and Courtland Street under a white drive thru tent.
Test are available now Monday through Friday from 8:00 a.m. until 3:00 p.m., Last Saturday of the month from 8:30 a.m. until 12:30 p.m.
To schedule an appointment at the downtown COVID-19 testing site, you may call 1-855-473-4374, and a DPH agent will assist you. You can also schedule an appointment online by clicking here.
FREE and CONFIDENTIAL VACCINES
Grice Connect, due to a large request for information on how and where to get vaccines, has coordinated with two local pharmacies to give FREE – CONFIDENTIAL – SAFE vaccines.
With COVID-19 numbers climbing, hospitalizations, ICU and Vent patients nearing capacity, now is time to get vaccinated.
All you have to do is walk up and tell them Grice Connect sent you.
FREE – CONFIDENTIAL – SAFE COVID-19 VACCINE lOCATIONS
Moderna (2 shots) and Johnson and Johnson (1 shot and done) 8:30 am to 6 pm
Moderna (2 shots) 9:00 am to 6 pm
Pfizer (2 shots – 12 and up) 12 pm to 6 pm
CLICK HERE FOR FULL LIST OF FREE VACCINE LOCATIONS - Please get vaccinated today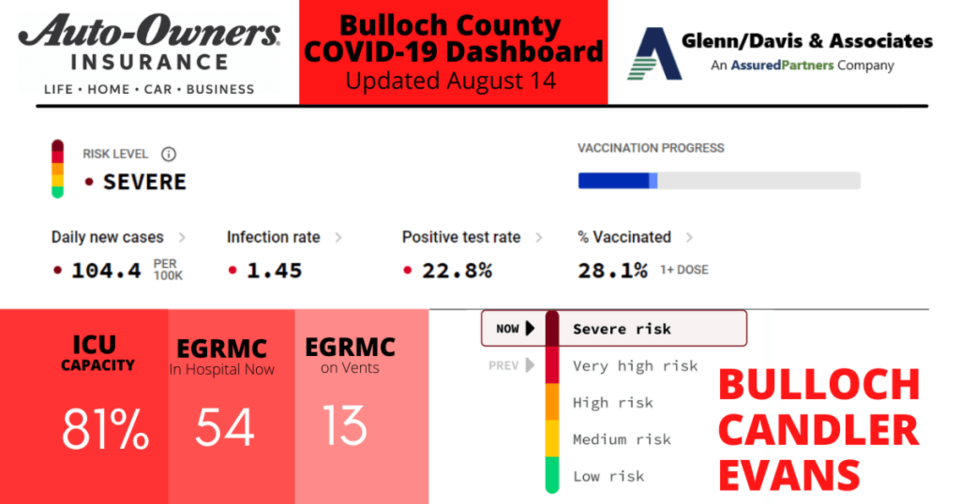 ---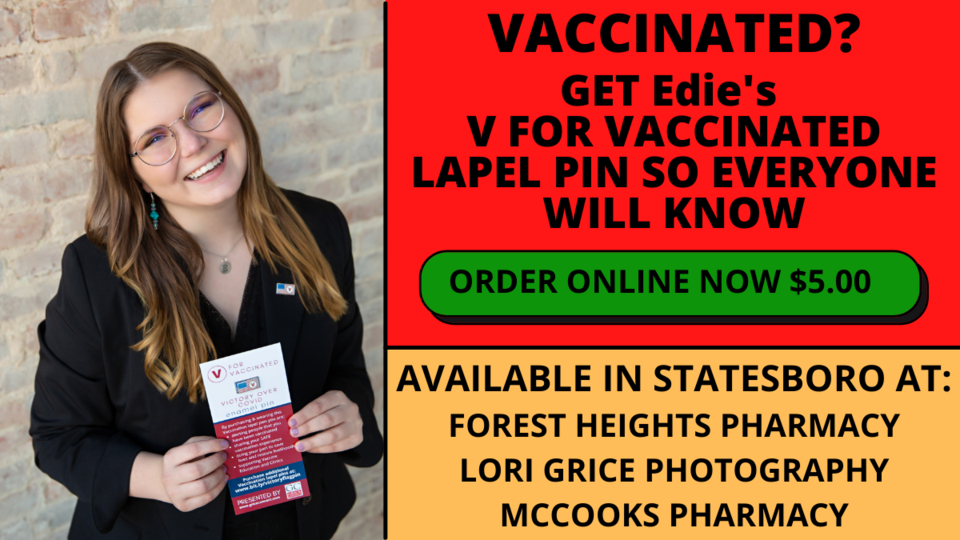 ---
---
---
---
---
About This Report:
A special thanks to Dr. Frank Davis, M.D. F.A.C.S, a retired trauma surgeon who lives in Bulloch County. He has worked closely with the Grice Connect team to design the COVID-19 dashboard and provide brief interpretation of the data. You will be seeing and hearing more from Dr. Davis as an important member of the GC team. We will continue to update and adapt the data in this report to make it relevant. We have shifted our emphasis to vaccinations, while continuing to provide daily Coroncavirus impact.
Thanks for supporting and following Grice Connect.