In the daily COVID report EGRMC has 27 COVID patients in the hospital today. 8 EGRMC patients are sick enough to require vents.
EGRMC ICU capacity is very high at 99%. These are not all COVID patients but patients with high acuity.
GA DPH is reporting 13 new COVID cases since yesterday's report for Bulloch County.
GA DPH is reporting 0 COVID deaths since yesterday's report for Bulloch County.
239 Bulloch county citizens total have died of COVID since the pandemic began.
Unvaccinated continue to account for majority of hospitalizations.
---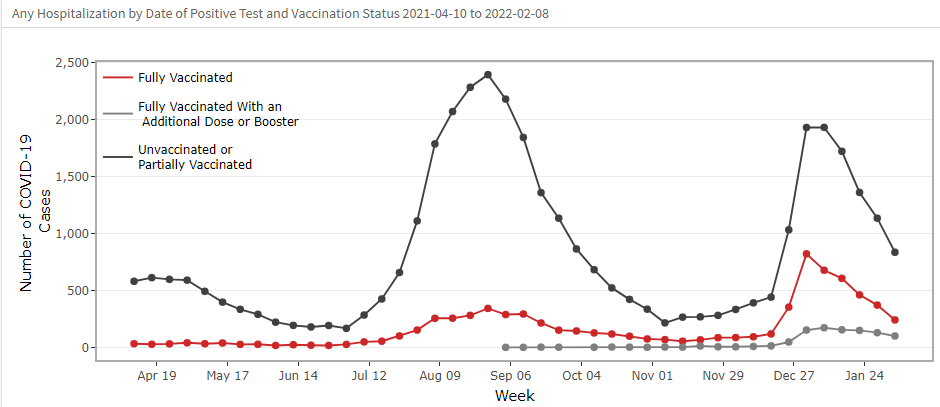 Region J has 210 ICU beds in use out of a total of 232 total ICU beds, or 90.52%.
---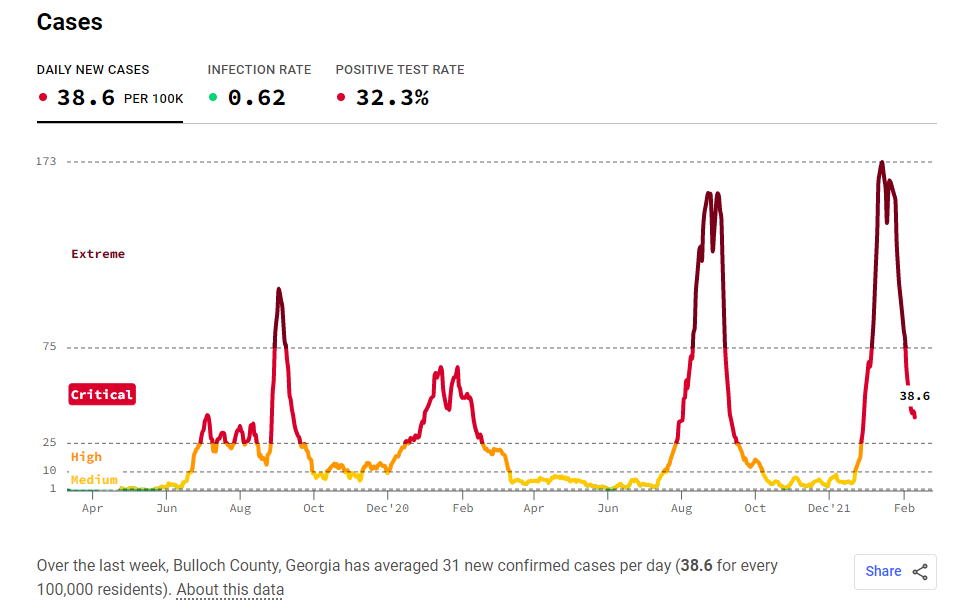 ---
Georgia DPH Information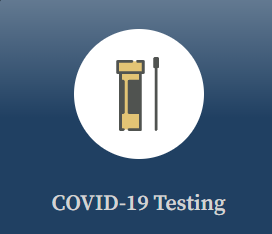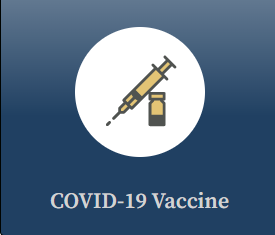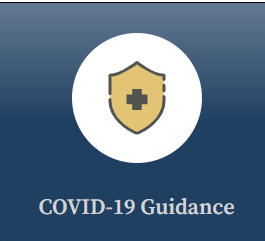 ---
4 Free Test Kits Per Home from U.S. Government
Every home in the U.S. can now order 4 free at-⁠home COVID-⁠19 tests. The tests will be completely free—there are no shipping costs and you don't need to enter a credit card number.
Order NOW
Oral Antibodies for COVID treatment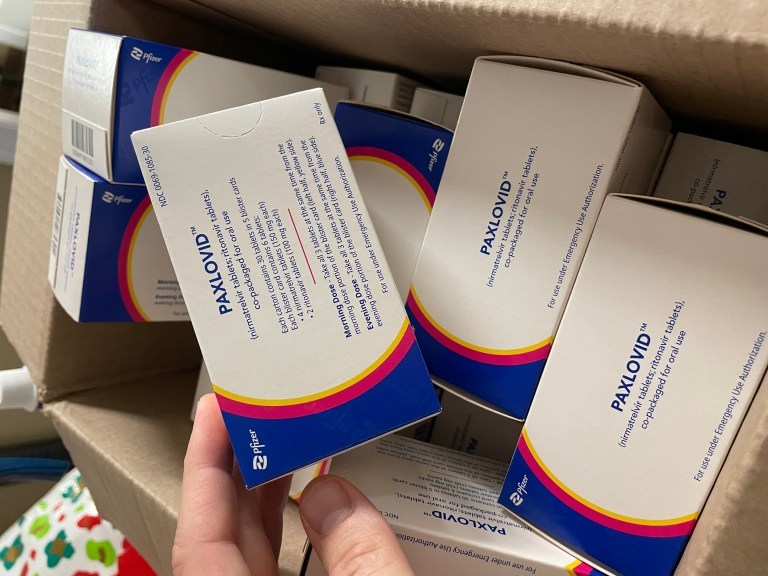 The only pharmacy in Statesboro to receive the initial doses of the new COVID-19 oral antiviral treatments is Forest Heights Pharmacy located at 4439 Country Club Road in Statesboro. Forest Heights Pharmacy is affiliated with the Good Neighbor Pharmacy Group which has received the allocation of the oral COVID treatment. CLICK HERE for more information on this treatment.
Local businesses are reporting high numbers of employees out sick due to COVID exposure. Many of them are already short staffed due to colleges being out for the holiday break. Please keep this in mind and be very patient with local businesses. The next few weeks are going to be very challenging for them as positive COVID numbers continue to rise rapidly.
It is time to increase precautions, especially if you are not vaccinated and fall into one of the high risk categories. With the spread this fast, you must assume that at least one person in a small crowd is positive.
COVID testing options
At home COVID test kits are very hard to find. Urgent cares are very busy and are reporting heavy COVID testing. Most are now testing by appointment only.
McCooks Pharmacy and Forest Heights pharmacy have limited supplies of very hard to find at home test kits. Local pharmacies seem to have a good supply of in pharmacy test. These nor the at home test are covered by insurance at this time.
The only free COVID testing is the Mako Medical testing site downtown. It is a send out PCR test and it will take a day or so to get results back. Click here to register for a free COVID test at the Mako Medical testing site.
---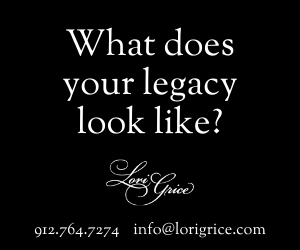 ---
Rapid Antigen COVID Testing:
At home COVID test are available at local pharmacies.
All urgent cares and most doctors offices and pharmacies have rapid testing capability. However these are not free. Insurance will cover the test if it is performed in a doctors office or urgent care.
Insurance will not pay for test done in a pharmacy. Test begin at $75. You get the results in about 15 minutes for rapid tests.
EGRMC IS NOT DOING COIVD TESTING AT THE HOSPITAL OR IN THE EMERGENCY DEPARTMENT
FREE COVID TESTING DOWNTOWN STATESBORO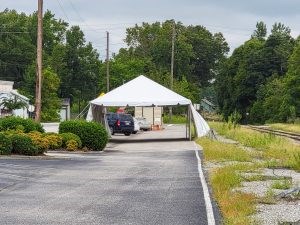 The Southeast Health District has expanded FREE COVID-19 testing at the downtown Statesboro location to daily testing. The testing location is in the parking lot located on the East Side of Railroad Street between Hill St and Courtland Street under a white drive thru tent.
Test are available now Monday through Friday from 8:00 a.m. until 3:00 p.m., Last Saturday of the month from 8:30 a.m. until 12:30 p.m.
To schedule an appointment at the downtown COVID-19 testing site, you may call 1-855-473-4374, and a DPH agent will assist you. You can also schedule an appointment online by clicking here.
CLICK HERE FOR FULL LIST OF FREE VACCINE LOCATIONS - Please get vaccinated today
---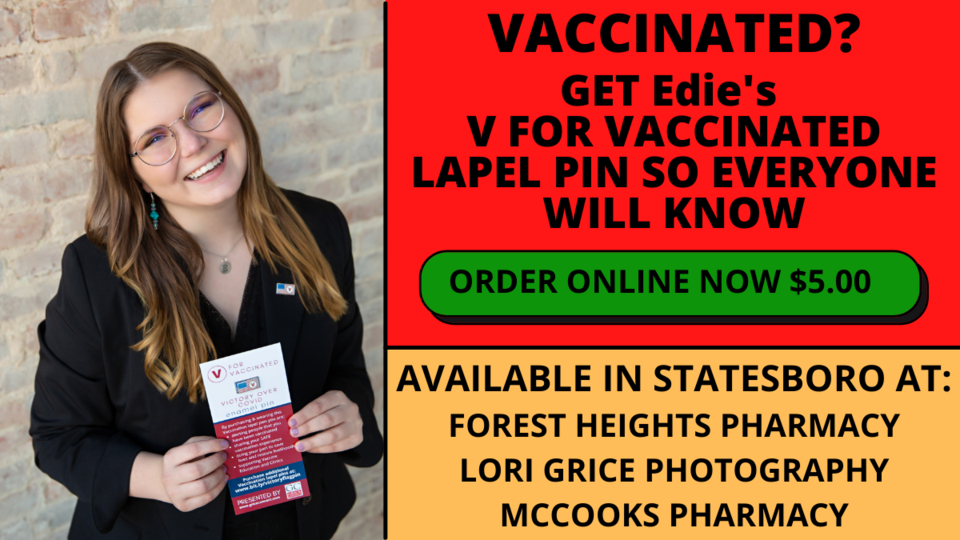 ---
---
---
---
---
About This Report:
A special thanks to Dr. Frank Davis, M.D. F.A.C.S, a retired trauma surgeon who lives in Bulloch County. He has worked closely with the Grice Connect team to design the COVID-19 dashboard featured in the daily COVID report and provide brief interpretation of the data. You will be seeing and hearing more from Dr. Davis as an important member of the GC team. We will continue to update the daily COVID report and adapt the data in this report to make it relevant.
Thanks for supporting and following Grice Connect.