Around 3:30 PM on Monday, July 18, Statesboro Fire Department responded to reports of a City of Statesboro vehicle on fire near the intersection of North Main, South Main, East Main and West Main Streets in downtown Statesboro.
Upon arrival, firefighters discovered a City-owned trash pickup truck fully engulfed in flames. Multiple units were activated and quickly began working to contain the blaze and protect nearby buildings.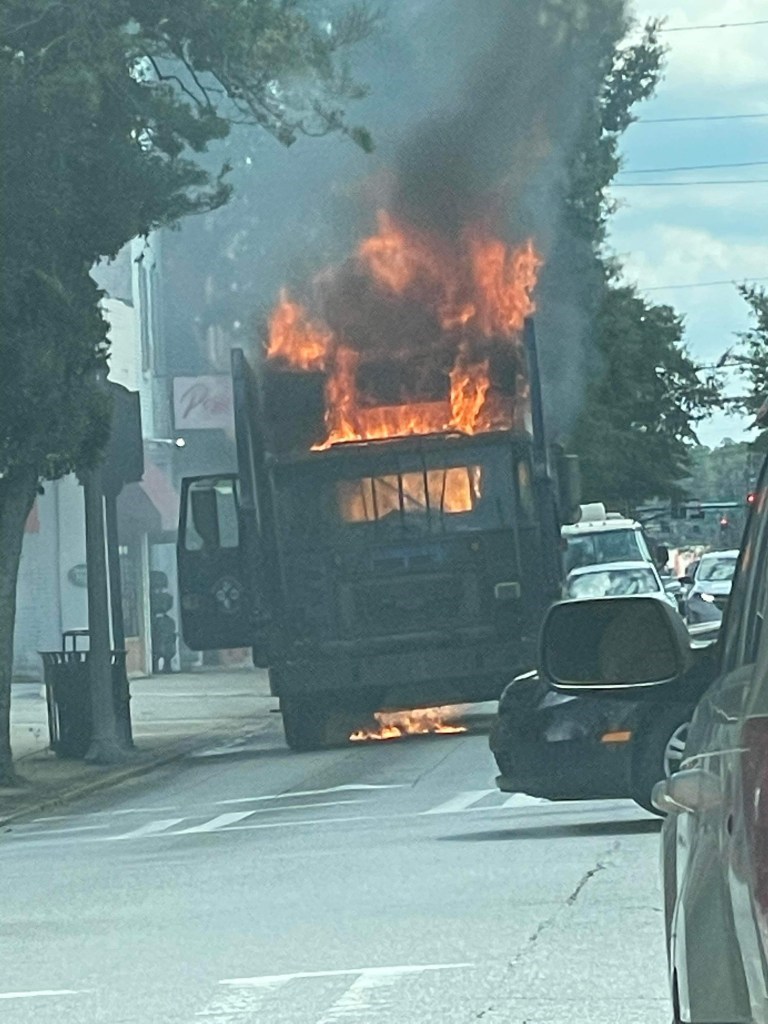 In a preliminary statement posted to Facebook, City of Statesboro Public Information Officer Layne Phillips advised the public to avoid the area for several hours to allow crews to extinguish the fire and prepare the truck to be moved.
According to Phillips, the driver of the City truck is safe and unharmed. She also wants to reassure City residents that trash pickup services will not be affected by this incident.
At the time of this story, the intersection remains closed and Statesboro Fire Department remains on scene completing "extensive overhaul" measures. While there is no further threat to public safety, SFD is asking the public to avoid the intersection to protect the safety of personnel working the scene.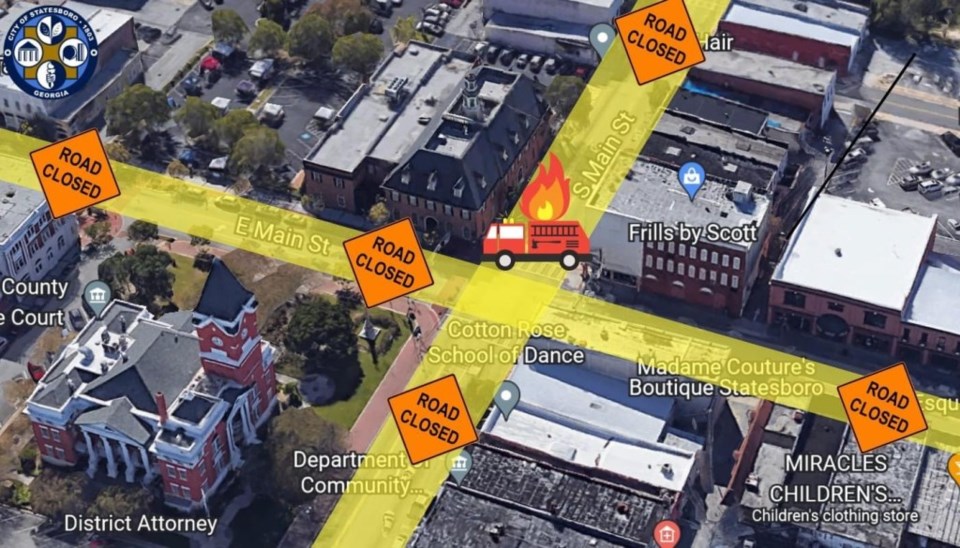 This is a developing story. Grice Connect will share additional information as it becomes available.