Ted Wynn, with Bulloch County Public Safety and the Emergency Management Agency, updated Bulloch County this afternoon on Tropical Storm Elsa and the best ways to prepare our community for the fast approaching storm.
Updates for Tropical Storm Elsa as of 2 p.m. :
Bulloch County is under a tornado watch until 8pm tonight. Favorable conditions for formation of tornadoes
Most likely time of arrival of TS force winds is between 7-9 pm.
Some gusts between 40-45mph could arrive earlier.
Still an isolated tornado threat
Expect rains of 2-4 inches with more in some areas.
Additionally, Bulloch county citizens can expect gusts of wind up to 50 mph as tropical storm Elsa passes over with favorable tornado conditions. The winds carrying the storm north have sped up to 14 mph, and the eye of the storm should pass over Bulloch County this afternoon/evening.
Below is the latest Elsa update graphics with expected timing from the NHC.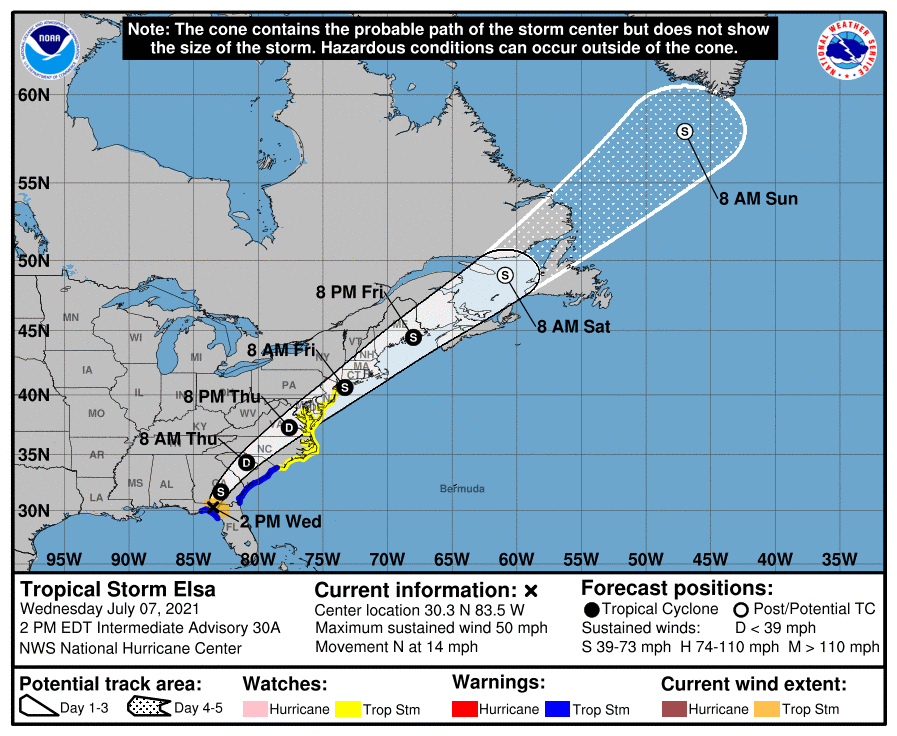 Below is wind speed probabilities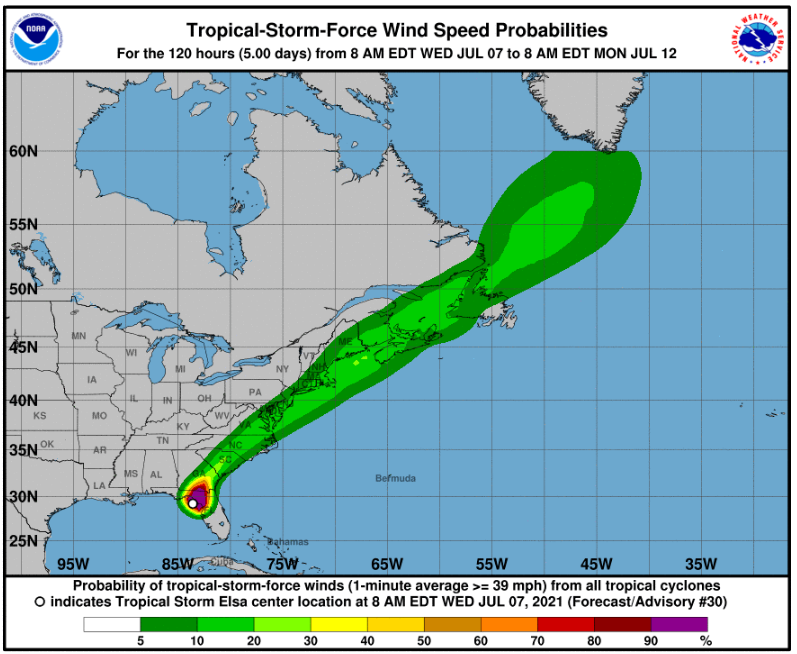 Below is the projected rainfall amounts.
Citizens should:
Tie down or remove loose objects located outside homes and businesses.
Be prepared for widespread power outages.
Prepare a disaster supplies kit in preps for this storm and the remainder of hurricane season.
Do not dial 911 to report a power outage.
Start or finish your family disaster preparedness plan to prepare you for disaster.
Avoid flooded areas and never drive through standing water over a road.
Protect your pets.
If you follow these and other tips from the CDC you will be more prepared for this storm and the remainder of Hurricane season.