Bulloch County Public Safety and EMA Director Ted Wynn's Sunday Tropical Storm Elsa update for Bulloch County.
Tropical Storm Elsa continues it's track towards our area.  We can expect to feel the effects of what could be a tropical storm or depression early Wednesday and continuing through Thursday.
Below is the latest Elsa update graphics with expected timing from the NHC.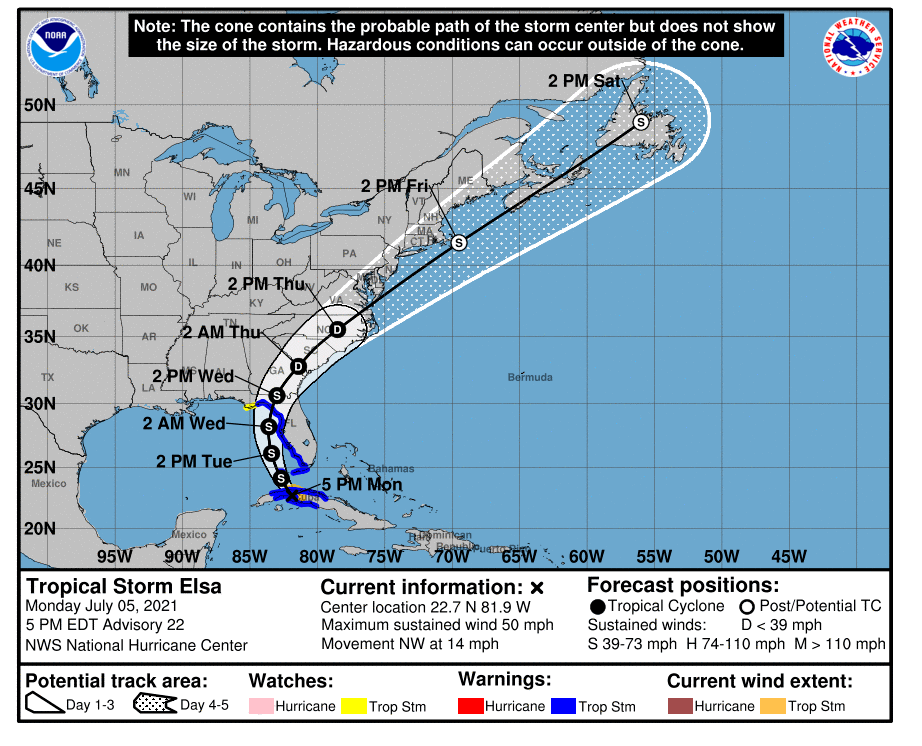 Below is wind speed probabilities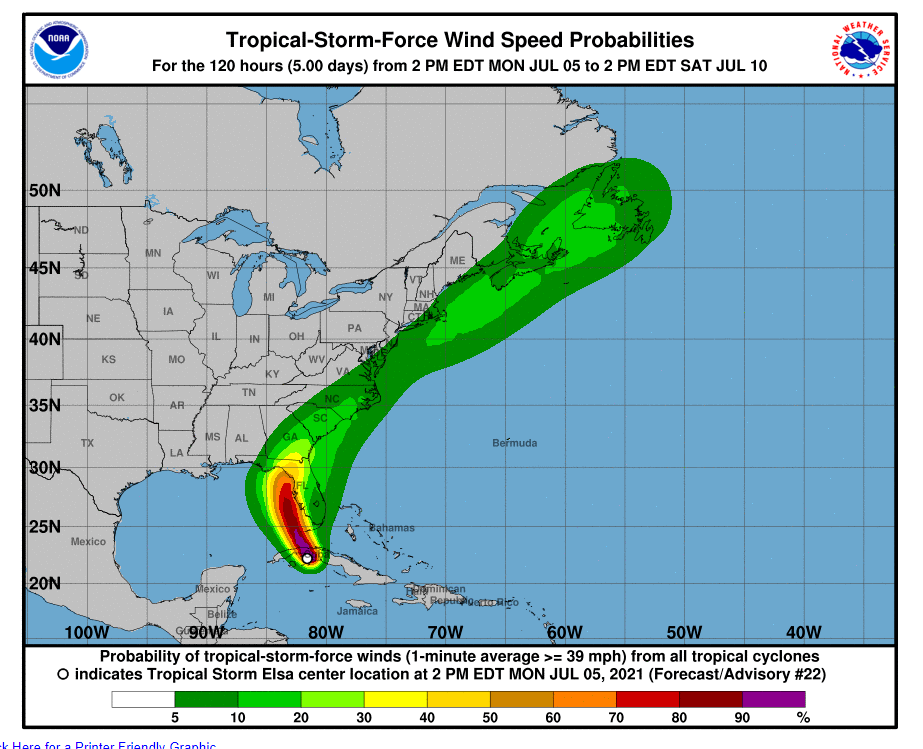 Below is the projected rainfall amounts.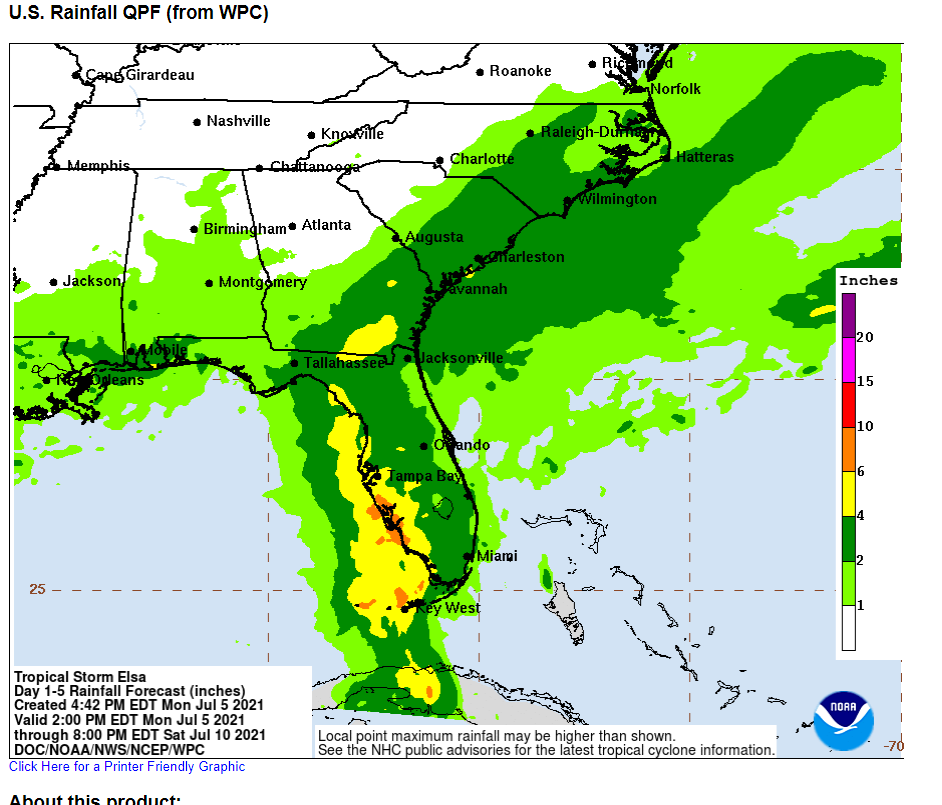 The NWS in Charleston says there is about a 20% chance of TS force winds reaching the Charleston/Savannah. 
They also advise there is much interaction with the Gulf that is yet to occur so conditions could change. 
Please monitor this storm for any changes. 
Bulloch EMA will partially activate the Emergency Operations Center (EOC) with EMA staff and launch Web EOC to monitor and fulfill any unmet needs that may occur.  
Citizens should:
Tie down or remove loose objects located outside homes and businesses.
Be prepared for widespread power outages.
Prepare a disaster supplies kit in preps for this storm and the remainder of hurricane season.
Do not dial 911 to report a power outage.
Start or finish your family disaster preparedness plan to prepare you for disaster.
Avoid flooded areas and never drive through standing water over a road.
Protect your pets.
If you follow these and other tips from the CDC you will be more prepared for this storm and the remainder of Hurricane season.