UPDATE 9:39 pm - FINAL: Polls are now closed for the Tuesday, June 21, 2022 Bulloch County Commissioner runoff election between Travis Chance and Toby Conner, in addition to Democratic Statewide offices runoff election.
Grice Connect is monitoring election results as they come into the Bulloch County Board of Elections inside the Bulloch County Courthouse Annex on North Main.
This is the final update. Toby Conner has won the runoff election for Bulloch County Commissioner.
Grice Connect gave updates throughout the evening as the numbers came in. In the 14 of 16 precincts report we accidentally reported the total votes cast as Conner's total which was 1,865 and Chance's total as 1,315 which was actually Conner's total.

This was corrected in the final total.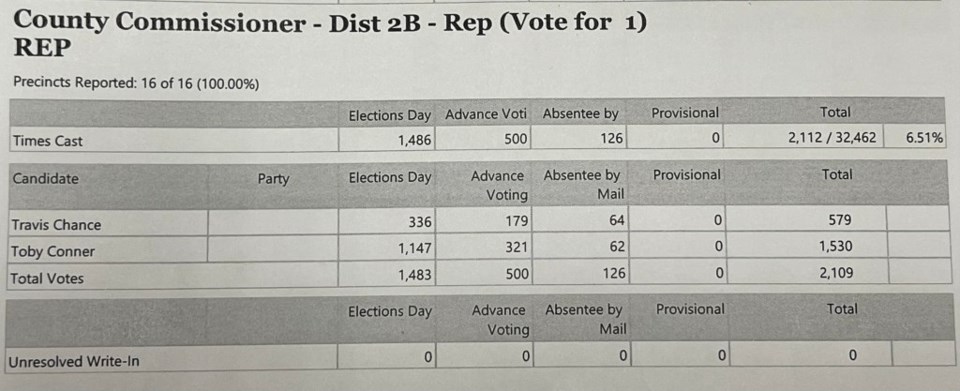 | | | |
| --- | --- | --- |
| | Precincts Reporting | Total Votes Received |
| Travis Chance (R) | 16 of 16 | 579 |
| Toby Conner (R) | Winner | 1,530 |
Statewide Election Results
To view Georgia Statewide Election results click here or view below.